Graham Audio
Graham Audio is a family-owned British company based in Newton Abbot, a small market town in Devon, south-west England. Passionate about high-quality audio, the team at Graham Audio believe that the classic BBC loudspeaker designs offer levels of neutrality, transparency and realism that are hard to find elsewhere today. Using modern components and production techniques, Graham Audio have been able to push the performance while remaining true to the original designs.
A small dedicated operation, Graham Audio work alongside some of the most recognised talent in the industry, including Derek Hughes and Volt Loudspeakers. All loudspeakers are hand-assembled on-site at the company's Devon facilities. One person is responsible for the whole process, including testing and auditioning. A second person double-checks the completed product, repeating the testing as a matter of course and saving the results for future reference. As part of the test procedure, all completed loudspeakers are compared to a set of master reference samples to ensure complete consistency.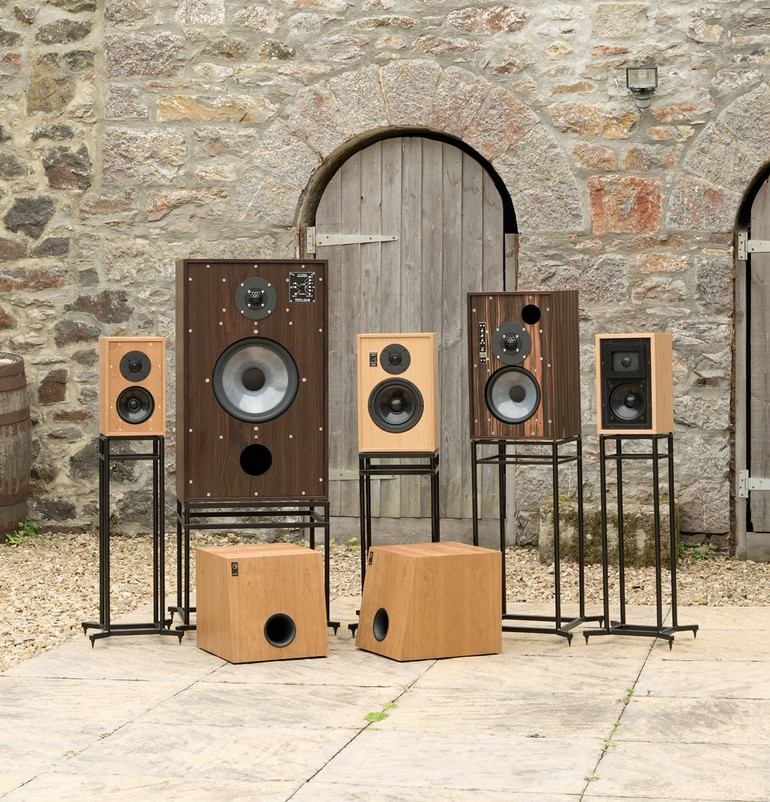 Company History
The company was founded by Paul Graham, who has spent more than 20 years working in all areas of professional audio, including the recording and broadcast industries, and in live sound and performance. Of all the different approaches, Paul has always favoured the "BBC sound" for both professional and personal applications, but feared that many of the classic designs would be lost forever as one by one the surviving examples gradually failed after many decades of operation. A couple of chance meetings and some long conversations later, it was decided that the only way to preserve this legacy was to seek BBC approval to build them himself. Happily, the first product to be released - the BBC LS5/9 - has been warmly received by reviewers and owners alike, and the newly released BBC LS5/8 and smaller LS3/5 have now brought the unique BBC sound to an even wider audience.
If you would like to arrange a demo of any of the Graham Audio range, please call us on 01727 821 870 to speak to one of our team.