Lauten Audio Oceanus LT-381
Lauten Audio Oceanus LT-381
Transformer-less, Dual-Tube,
Large Diaphragm Condenser Microphone

Large 31.25mm dual-diaphragm capsule
Variable 9-step Omni, to Cardioid, to Figure-8
Vacuum tube input & output
Internally shock mounted capsule
NOS Military grade tube at gain stage
High resolution capacitors
Freq. Response: 20Hz to 20kHz
Dynamic Range: 100dB minimum
Special power requirement provided by PSU
Included Accessories

Shock mount
Premium Cable
Power Supply
Wooden Box
Hard case
Big, Innovative, Detailed, High-Performance
Clear the air for a big revealing sound. Visually stunning, the LT-381 Oceanus is a fantastic vocal mic. It's an original high-performance transformer-less tube condenser microphone that produces full and detailed recordings.


Lauten Audio Oceanus LT-381 at a glance
Really shines on vocal
Huge sounding on drum overheads
Magical on pianos
Big, smooth and open top-end
Excellent for a variety of sources

Capture Minute Details

Lauten Audio's new 31.25mm dual-diaphragm capsule captures minute details of the sound source. A Lauten Audio original design, the Oceanus capsule is one of largest in the microphone world, making it part of the unique Oceanus sound.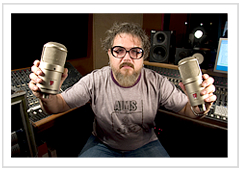 Douglas Green Producer – Stone Temple Pilots, Scott Weiland
"In a world full of clones and wannabees the LT-381 Oceanus is a new voice in an otherwise crowded field of mediocre pretenders. Try this microphone on your favorite singer and I guarantee you will not be disappointed."



Innovative Dual-Tube Circuit Design
Internally, the LT-381 Oceanus is an innovative blend of classic and modern day components. This microphone contains one of the most unique circuit topologies of any microphone on the market today.
It utilises a NOS military-grade pentode tube with a carefully selected operating point as the input and gain stage, and a transformer-less tube output stage. Finally, Lauten Audio's unique vacuum tube isolation chamber reduces component temperatures as well as noise.


Included Accessories

Shock mount
Premium Cable
Power Supply
Wooden Box
Hard case

Large 31.25mm dual-diaphragm capsule
Variable 9-step Omni, to Cardioid, to Figure-8
Vacuum tube input & output
Internally shock mounted capsule
NOS Military grade tube at gain stage
High resolution capacitors
Circuit: Transformer-less Vacuum Tube
Type: Dual-diaphragm condenser
Freq. Response: 20Hz to 20kHz
Polar Pattern: Cardioid, Omni & Figure-8 (variable)
Dynamic Range: 100dB minimum
Impedance: <200 ohms
Max. SPL: 0.5%THD@1000Hz 120dB
Self-noise level: 20dB(A)
Sensitivity: 16mV/Pa OR -36±2dB 0dB=1V/Pa 1000Hz
Special power requirement provided by PSU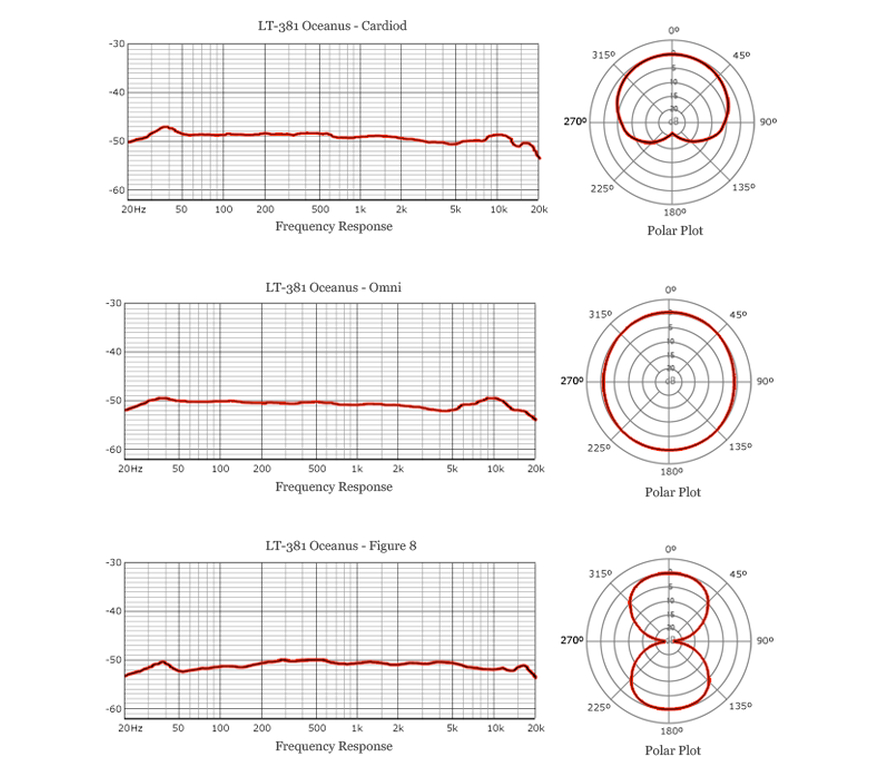 This item currently has no reviews.
Purchased this product?