MicW i316 Lavalier Microphone & Accessory Kit

The MicW i316 is an omnidirectional lavalier microphone which is manufactured to the highest mechanical and electronic engineering standards. The design makes for a discrete, unobtrusive unit that can be worn as a lapel mic, or hidden in or on clothing for theatrical use and musical productions.
The i316 has high intelligibility which makes it perfect for all vocal based recording situations be they speech or singing, or for miking acoustic instruments such as violins and violas.
The i316 is recommended for use in on air productions, forum discussions and ENG (Electronic News Gathering) use. The minimal size of this microphone makes it perfectly suitable for recording podcasts, interviews and HD video production, or in use for forum discussion situations or for interviewing purposes.
The sensitivity of the microphone's capsule makes the i316 ideal for use in youth productions when there is often the need to pick up the low level output of children's voices.

Included Accessories
The i316 Microphone Kit includes a number of accessories which allow the microphone to be used in many different situations.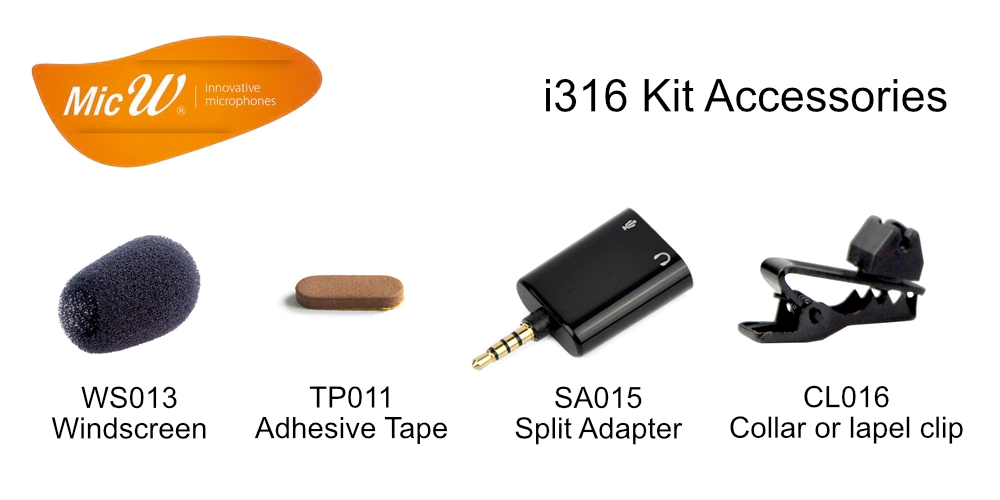 Principe of Operation: Pressure
Polar Pattern: Omni Directional
Sensitivity (±4dB): -35dB
Frequency Response: 20Hz~20kHz
Impedance: Less than 2.2k Ohm
Power Source: Plug and Play
Operating Temperature: -20℃~70℃
Connector: 3.5mm 4-Pole Headset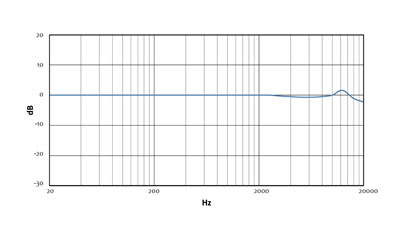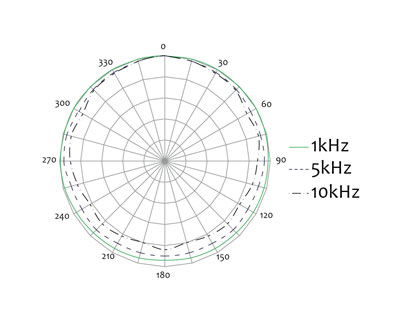 This item currently has no reviews.
Purchased this product?