About the MicW i436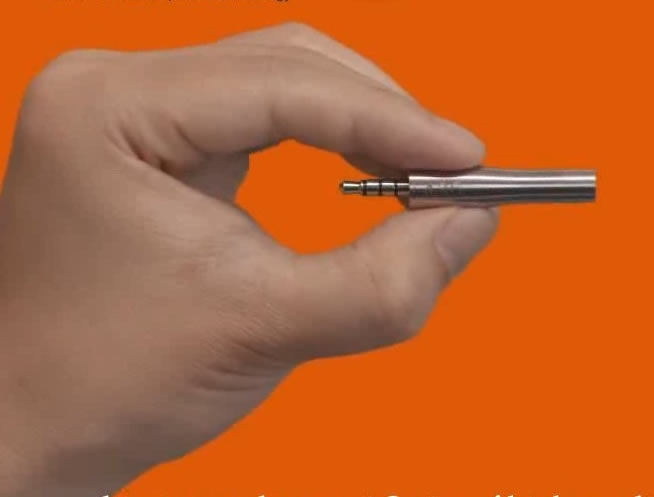 The i436 is a calibrated measurement microphone complying with the Class 2 (IEC 61672) sound level meter standard. The superior quality of the engineering involved in the manufacture of the i436 is instantly appreciated when you use it in conjunction with your measurement meter (iPhone, iPad or Android device). The sensitivity and frequency response of each microphone is individually calibrated at the factory before shipping with its own unique frequency plot included. This guarantees all readings are accurate for every unit. With the i436 and appropriate Application (App), you can turn your iPhone, iPad and Android device into a sound pressure level (SPL) meter, a real time analyser (RTA) for time and frequency domain measurements and of course a digital recording device.
The i436 is an omnidirectional, 7mm capsule, electret condenser microphone which houses outstanding performance in the smallest of packages. Tough and incredibly durable it can easily be stored in your pocket or on a key-ring. The i436 can be used to measure or record vocals, instruments and any live sound accurately without self-distortion and with an extremely flat response.As the i436 has an omnidirectional polar pattern you can record a rehearsal or gig into a digital format that can be distributed easily amongst your peers or fans.
The Hi Fi enthusiast can use the i436 to accurately measure the frequency response of their speakers/room and reposition equipment or acoustic treatment appropriately to elicit the best response from the system in any listening environment.
The i436 is also used in the work place with the appropriate App. to precisely measure for excessive levels of background sound with regards to the 'Control of Noise at Work Regulations' of 2005.

If you require a device you can operate for simple no fuss interviews, ENG (Electronic News Gathering) the i436 is the perfect solution. The omnidirectional pattern and small size affords you the comfort of not having, an obtrusive, large microphone to distract the interviewee. It can also be used for recording business meetings.
The i436 can be purchased on its own or in a kit form with appropriate accessories and cabling.
Suggested Applications
SPL (Sound Pressure Level) measurement
RTA (Real Time Analyser) measurement
Recording vocals and/or instruments
Record interviews (news, journalism etc.)
In the workplace. i.e. measuring sound level in the workplace, record meetings, audio notes etc.
Suggested Compatible iOS Apps
Specifications
| | |
| --- | --- |
| Type: | Electret Condenser |
| Capsule diameter: | 7.0mm (can be calibrated) |
| Principle of operation: | Pressure |
| Polar Pattern: | omnidrectional |
| Sensitivity(±3dB): | -44 dB (6.3mV/Pa) |
| Frequency Response: | 20Hz~20kHz |
| S/N ratio: | More than 62dB |
| Impedance: | Less than 2.2k |
| Power Source: | Plug-in power capability,plug and play |
| Operating Temperature: | -20℃~+50℃ |
| Length: | 50mm |
| Weight: | 8g |
| Connector: | 3.5mm 4-Pole headset interface |
This item currently has no reviews.
Purchased this product?