About the MicW iGoMic X-Y
The MicW iGoMic is a professional microphone consisting of matched pair capsules utilising the 90º X-Y technique. This well practiced microphone technique offers an excellent stereo image with a natural depth. Designed to be the perfect partner for the GoPro Hero, the MicW iGoMic is ideal for music recording, sports events and ambient sound.
The MicW iGoMic microphones pre-polarized capsules that have been tested in high temperature and high humidity environments.
At just 16g and 51mm in length, the iGoMic is easy to use in any situation with the GoPro Hero. It is supplied with a mini usb to 3.5mm jack (for GoPro Hero 3 & 3+) and mic holder which can easily be fitted to your GoPro set up. The MicW iGoMic also comes with a standard 3.5mm to 3.5mm jack for use with GoPro 2, DSLR and other video cameras.
Power Supply: The iGoMic is powered from the device to which it is connected, so no additional battery is required.
Tested Devices: The MicW iGoMic has been tested with:
GoPro Hero 2, Hero 3 and Hero 3+
Canon 5D & 7D
Sony Alpha 6 & 7 series
Nikon D7000
Included MicW iGoPro Accessories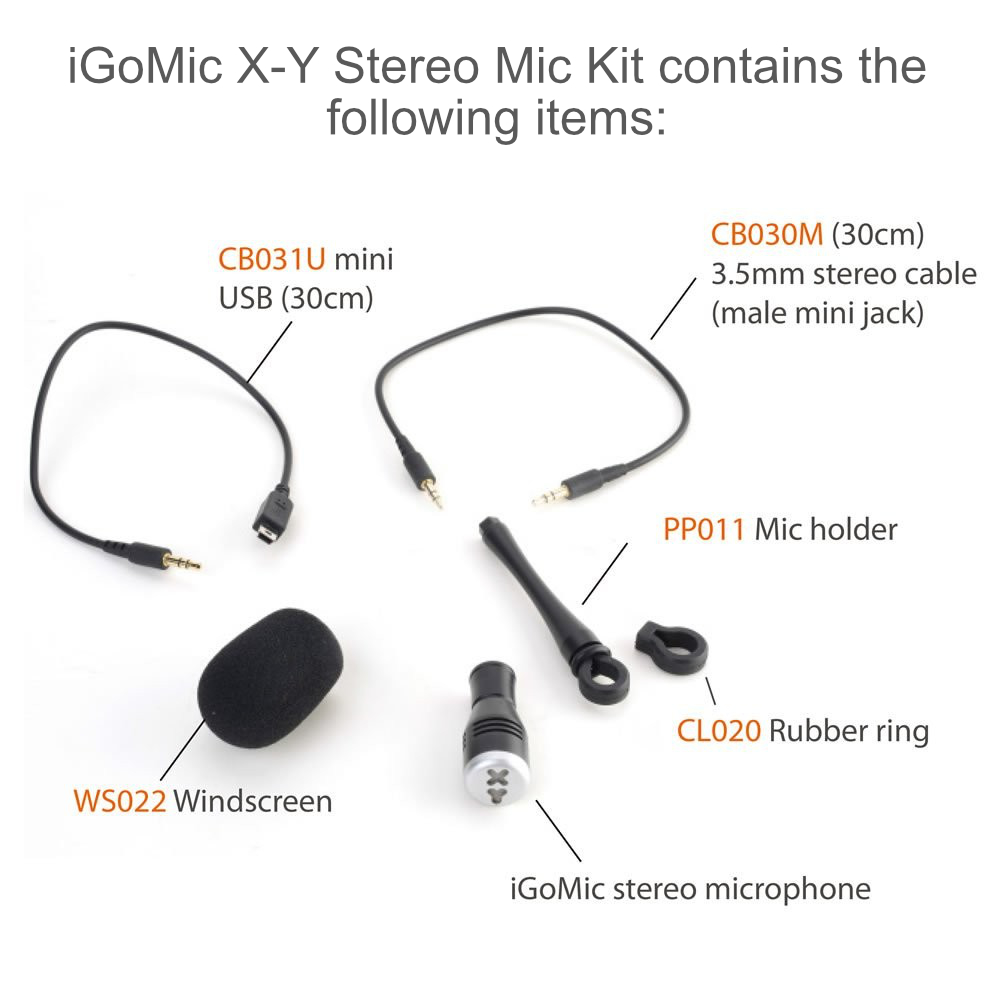 MicW iGoPro Polar Pattern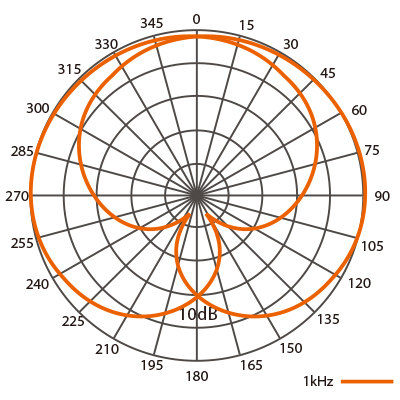 MicW iGoPro Frequency Response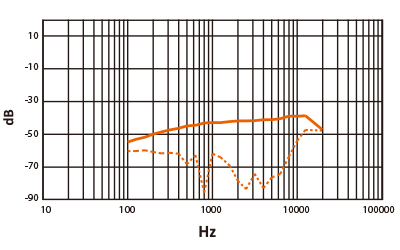 Type: Electret Condenser
Capsules: Matched Pair Cardioid
Principle of Operation: Two Matched Capsules using X-Y Technique
Polar Pattern: XY coincident
Sensitivity: (±3dB): -42 dB
Frequency Response: 20Hz – 20 KHz
Maximum: 115dB
S/N ratio: >55dB
Impedance: <2.2Kohm
Power supply: Plug and Play
Operating Temperature: -20ºC - +50 ºC
Diameters: 20mm (Max); 14 mm (Min)
Length: 51mm
Weight: 16g
Connector: 3.5 mm Stereo mini (female)
Output Channels: Stereo Left and Right
This item currently has no reviews.
Purchased this product?