Ferrofish A32 powers the live performances at this year's Grammys

On January 28th 2018, an estimated 20 million TV viewers tuned in from around the world to watch the 60th annual Grammy Awards. The Ferrofish A32 AD/DA Converter played a major role on the night, which included performances from the likes of Kendrick Lamar, Gary Clark, Jr., Lady Gaga, Kesha, and this year's big winner Bruno Mars, who picked up a total of six Grammys including Song of the Year ("That's what I like") and Album of the Year ("24K Magic").
The Ferrofish A32 was selected by Digital Source Mixer Anthony Lalumia, who was impressed by the high channel-count, comprehensive front-panel controls and metering, and Ferrofish's reputation for reliability in a live performance environment. Fed from ProTools via a MADI auto-switcher, and with both coaxial and optical MADI streams providing redundancy, the Ferrofish A32's analogue outputs were then split to five different consoles, with five engineers mixing at different positions in the show.
"The A32's AD/DA conversion is really transparent…
…There is no colouration whatsoever, and that's a huge deal for me."

"The A32 is the final step in the chain, which means it's constantly passing audio," explains Lalumia, an experienced awards show engineer who also worked on the MTV Video Music Awards. "With so much going on, it's something I shouldn't have to think about. I just need it to work 10 times out of 10. During the Grammys, the A32 was seamless. Reliability is a huge factor for me, and I knew I could rely on the A32 converter."
Watch Our Ferrofish A32 Overview Video

See more videos at Synthax TV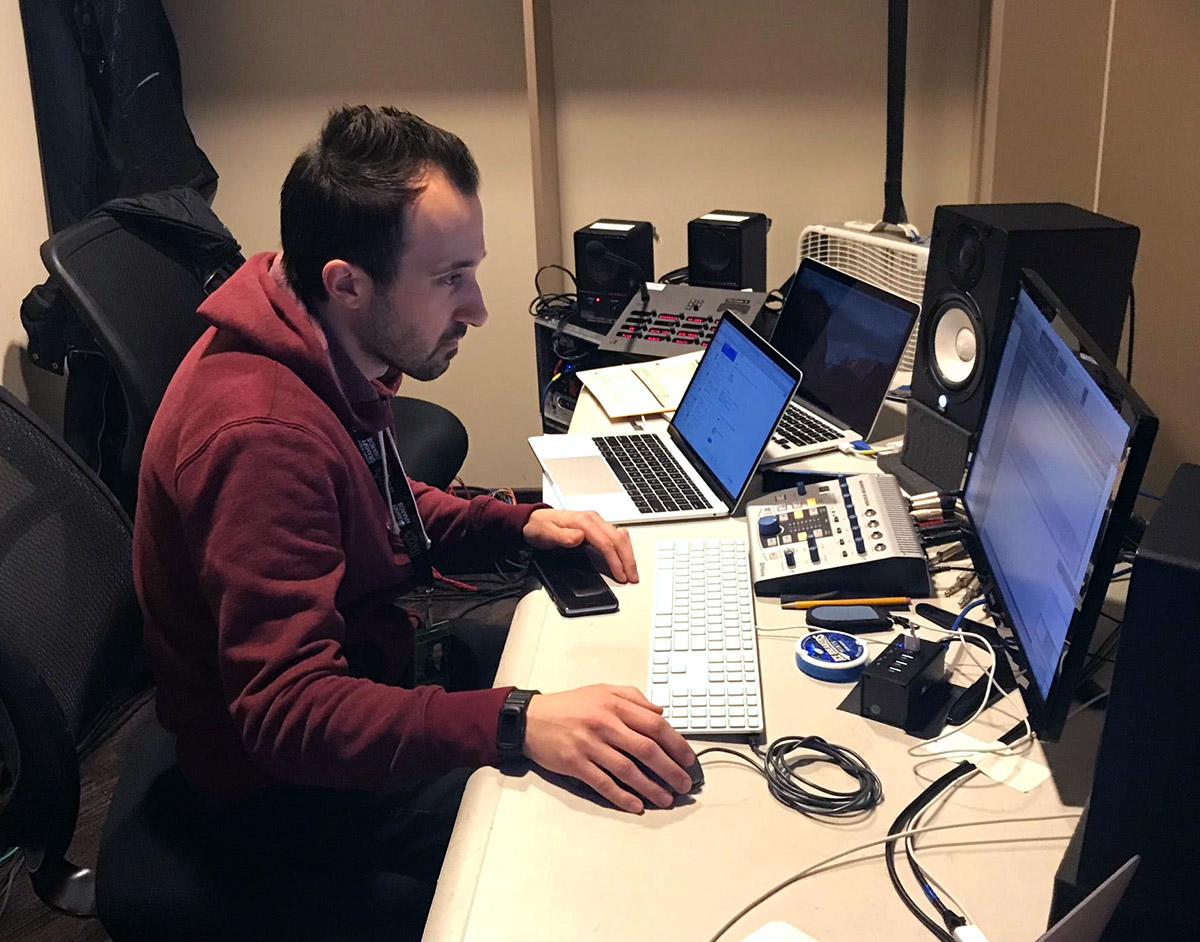 Each performance made use of the same playback system, ensuring consistent high-quality sound throughout the show and keeping setup times between performers to a minimum. With nearly 20 live performances to manage during this year's Grammys, Lalumia was responsible for compiling the musical acts' individual tracks, so they could be played back from a single system.
"A lot of the work is on the front end, because we're having to compile all of that and be in communication with many different people. New files are coming in throughout rehearsals, and it's our job to put them together and be sure they are the correct format for the show," Lalumia says.
"It's a high-pressure job, so I need my rigs to be fully redundant. Since the A32 is ultimately the last point before all the tracks are sent out, it's a pretty critical piece that has to sound totally transparent for me — and the A32 delivers each time."
"It's a high-pressure job so I need my rigs to be fully redundant…
…the A32 delivers each time."

"We are dealing with on-air performances and backing tracks that we are getting from many different sources. The A32's AD/DA conversion is really transparent – literally what I play out of my systems into that machine is exactly what comes out. There is no colouration whatsoever, and that's a huge deal for me. I didn't have a lot of space in my world during the Grammys, so to have a really small form factor in my systems was a huge selling point for me too. Having 32 inputs or outputs with conversion to MADI or any format I need in a single-rack space is a big plus."

The Ferrofish A32 features 32 analogue I/O, 4x ADAT I/O, plus MADI I/O on optical and coaxial BNC connections.
Front panel control

The Ferrofish A32 also features comprehensive displays on its front panel, with level metering for all 64 channels visible at any time from the 4x colour TFT displays. Dual-redundant power supplies provide an additional level of security for recording, live and broadcast.
"The Ferrofish A32's visual feedback of all the inputs and outputs is more in depth than any other converter on the market" commented Lalumia. "Being able to monitor directly from the face of the unit gives me the confidence that the outputs are going to the correct places. I'll typically power one of the power supplies off a UPS battery back up and the second one from separate AC power. The dual supply on the A32 gives you the confidence that even if the UPS fails, you'll have that second power supply plugged into AC power, which is paramount."
Find out more about the Ferrofish A32
---

If you'd like to know more about the pro audio solutions manufactured by Ferrofish, give us a call on 01727 821 870 to speak to one of our team or to arrange a demo.
You can also contact us here.