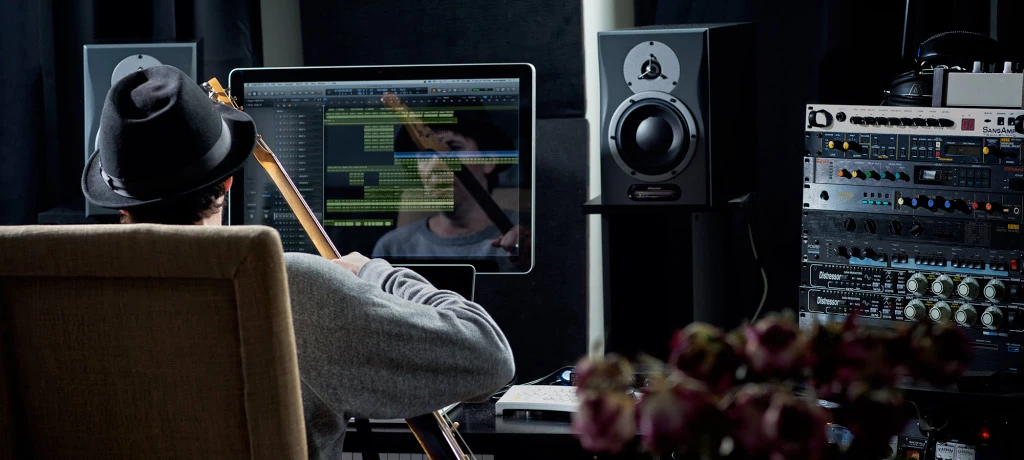 Studio Monitors
For mixing and mastering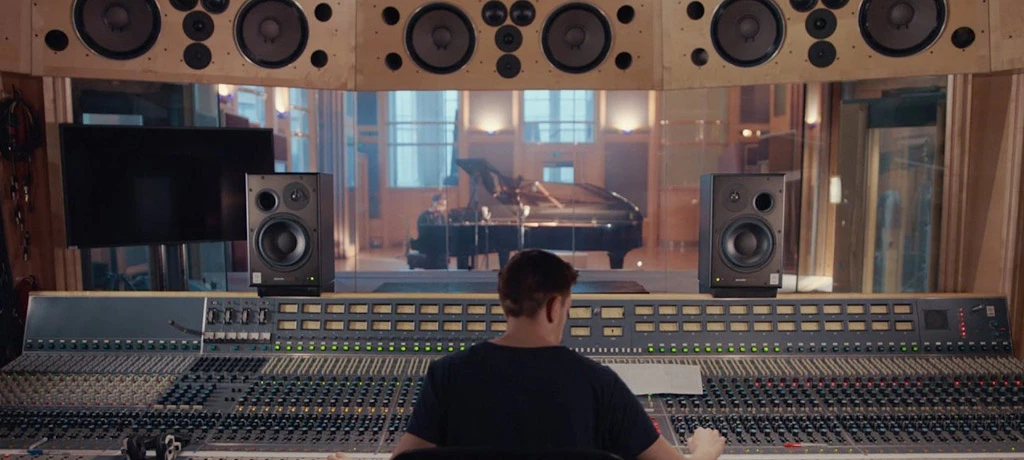 Studio Monitors
Studio and Post-Production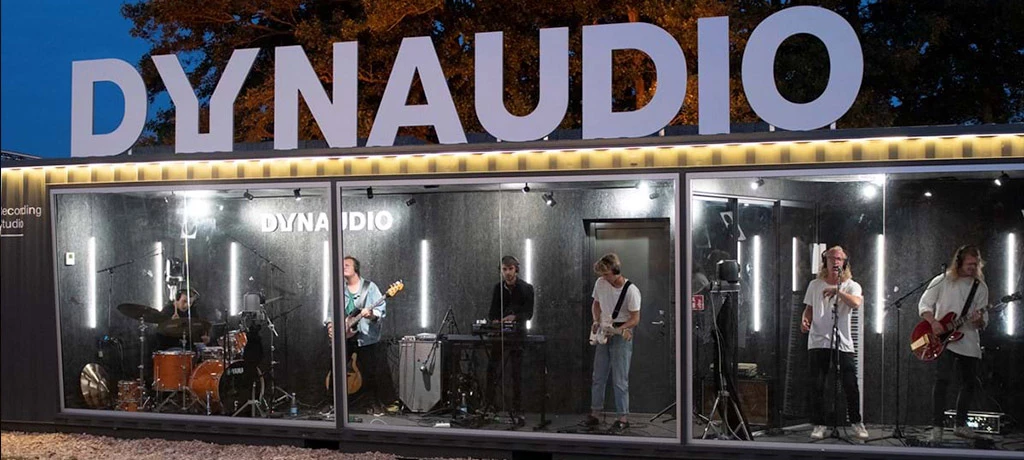 Studio Monitors
Stereo, 5.1 and Dolby Atmos
Legendary Studio Sound
Active nearfield studio monitors need to present the unvarnished truth: no colouration, no distortion, no flattery of the music running through them. You need to be able to hear exactly what each thread of the music is doing – so, when it comes to mixing and mastering, you know you can deliver exactly what the artist wants.
Dynaudio's BM and LYD Series of studio monitors combine decades of experience in the design of full-scale, zero-compromise reference systems for major studios worldwide, with cutting-edge R&D, digital processing technology and materials science, not to mention expertise in home and car audio.
And that combination means you hear nothing but the truth.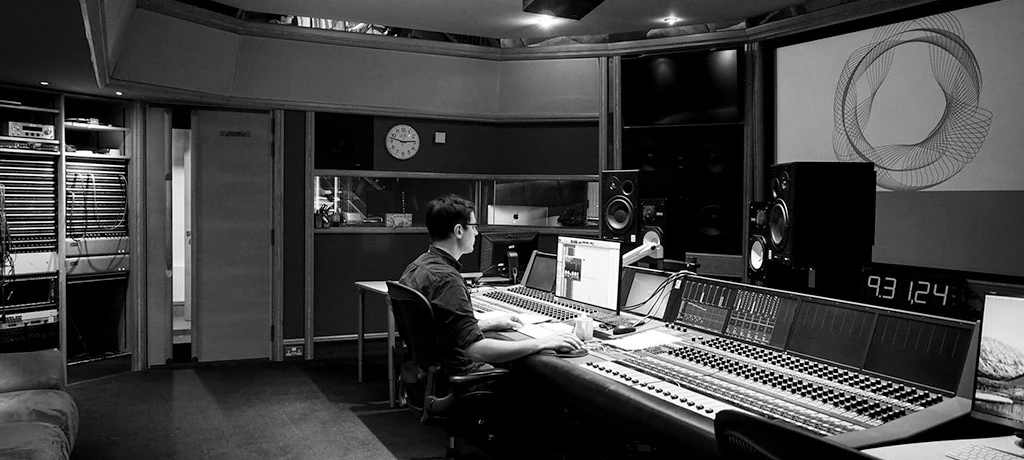 BM Classic Series

The Classics




✓ Classic Dynaudio sound
✓ Active nearfield monitors
✓ MSP Drivers (Magnesium Silicate Polymer)
✓ LF / HF Adjustment
✓ XLR & RCA Connections





LYD Series

The Updates




✓ Available in Black or White
✓ Updated modern sound
✓ Active nearfield monitors
✓ MSP Drivers (Magnesium Silicate Polymer)
✓ DSP Freqency Adjustment
✓ Sound Balance Filter (B/N/D)
✓ XLR & RCA Connections





Subwoofers

True Bass




✓ Compatible with all BM and LYD monitors
✓ 300w or 500w amplifier
✓ Preset Speaker Crossover Filters
✓ MSP Long-Throw Woofer
✓ Adjustable Crossover
✓ XLR Connections
✓ Class D Amplifier
✓ Daisy-Chain Multiple Subwoofers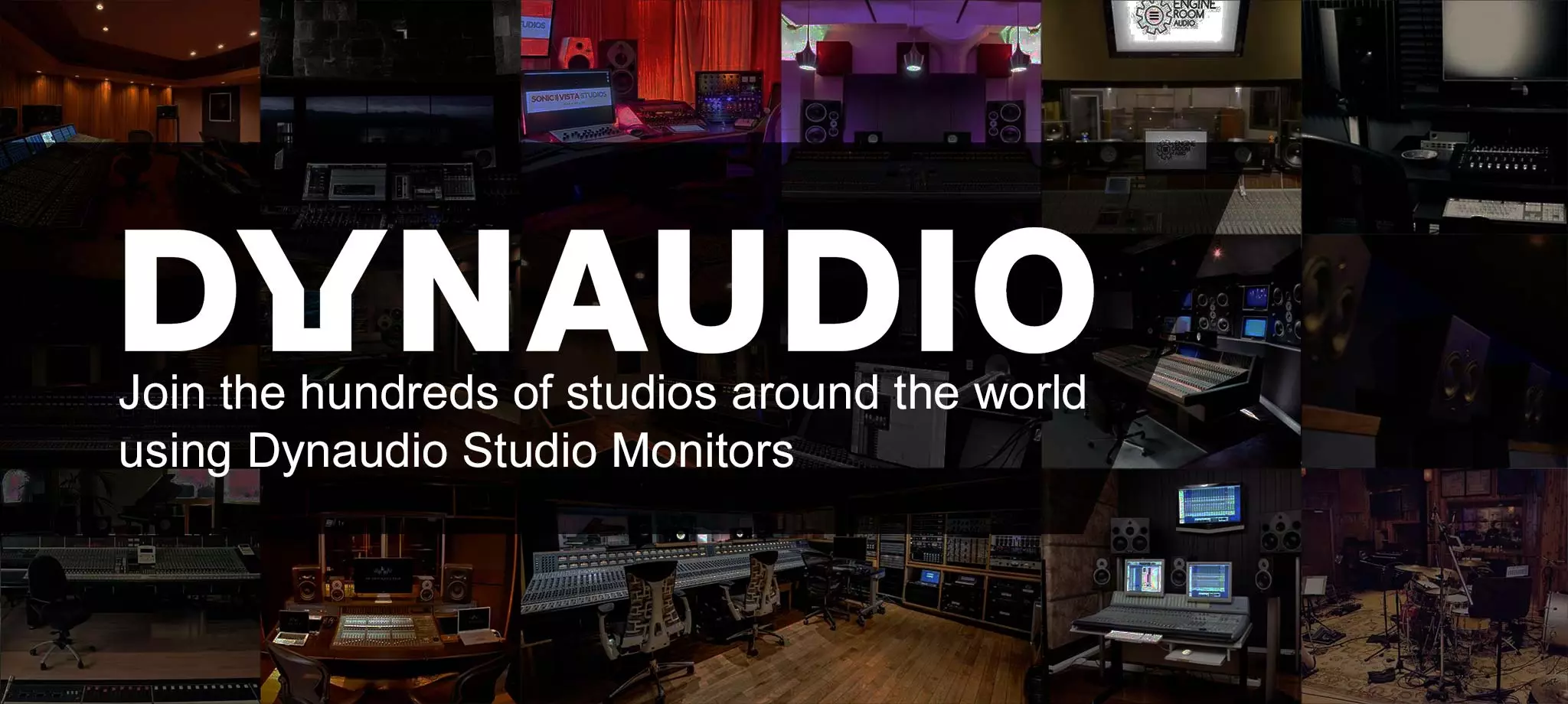 Introducing the LYD 48: 3-way Personal Reference Monitor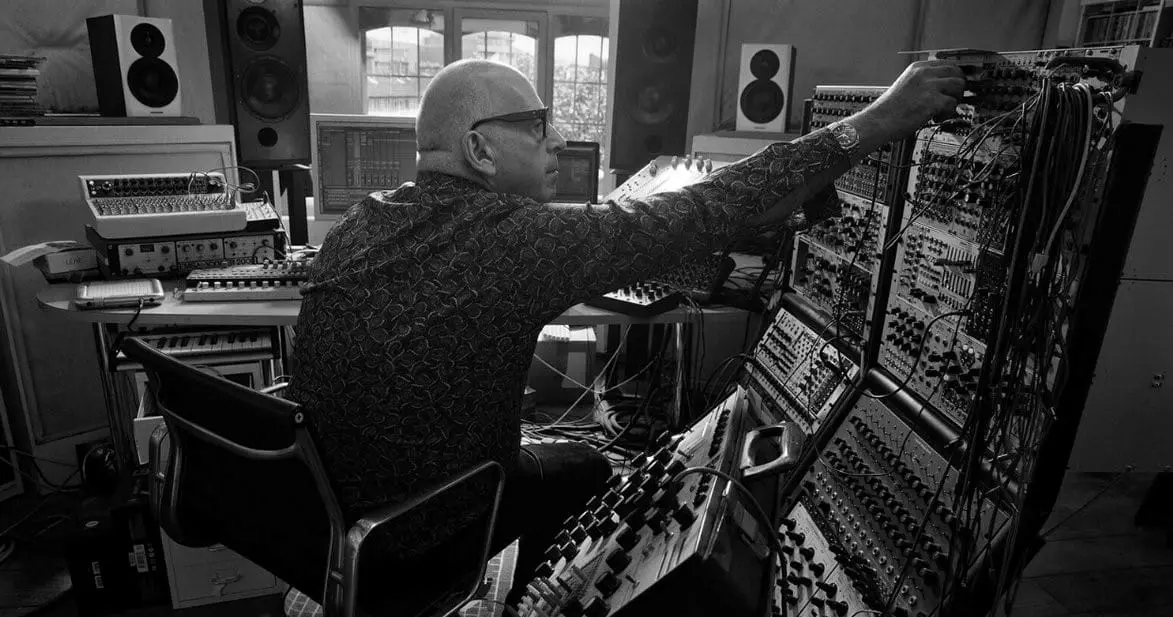 Dynaudio Reviews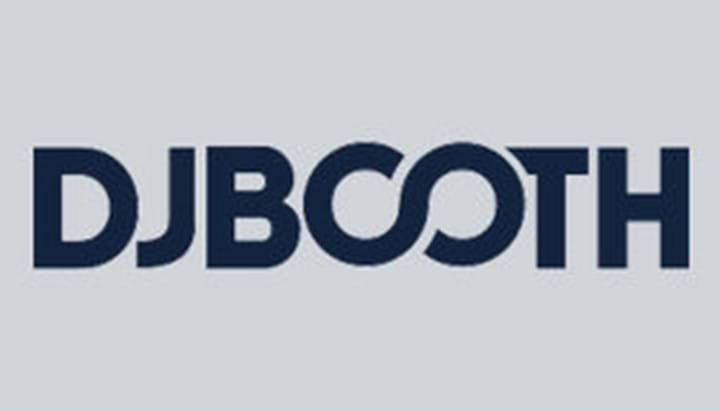 LYD 48 |
Exceptionally accurate mix experience
"a true step forward for an already legendary brand..." (Rating: 10/10)
- DJ Booth
Read More: DJ Booth Review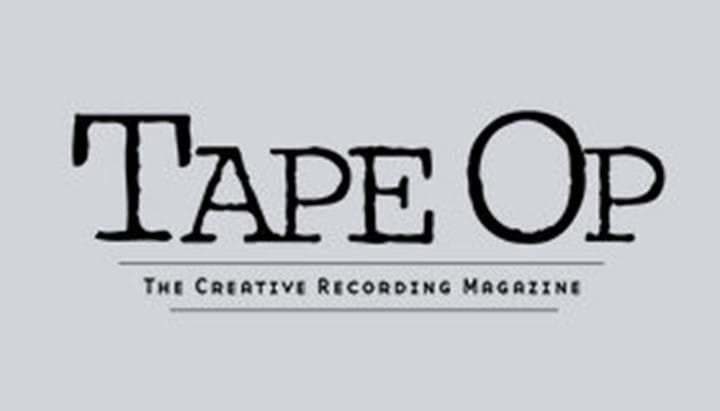 LYD 48 |
The best bargain in mid-range monitors!
"They sound like the Dynaudios that I know and love, but there is also something much greater to them..."
- TapeOp Magazine
Read More: TapeOp Review
LYD Series Reviews |
The Updates...
BM Series Reviews |
The Classics...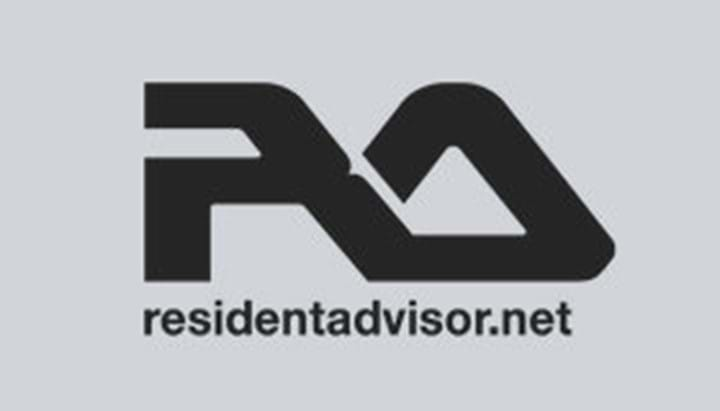 BM5 MkIII |
Mid-range separation is a joy to work with
"The bass is not only suitable for modern electronic music needs, but gives a level of detail that surprises at both this size and price point."
- Resident Advisor
Read More: Resident Advisor review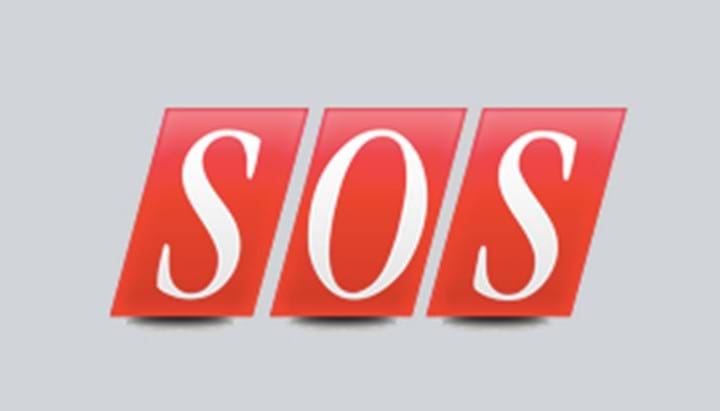 BM15A |
Stereo imaging is amongst the best I have heard
"As you can tell, I like the BM15As very much indeed...
...the overall sound quality would be hard to beat at any price."
- Sound On Sound
Read More: Sound On Sound review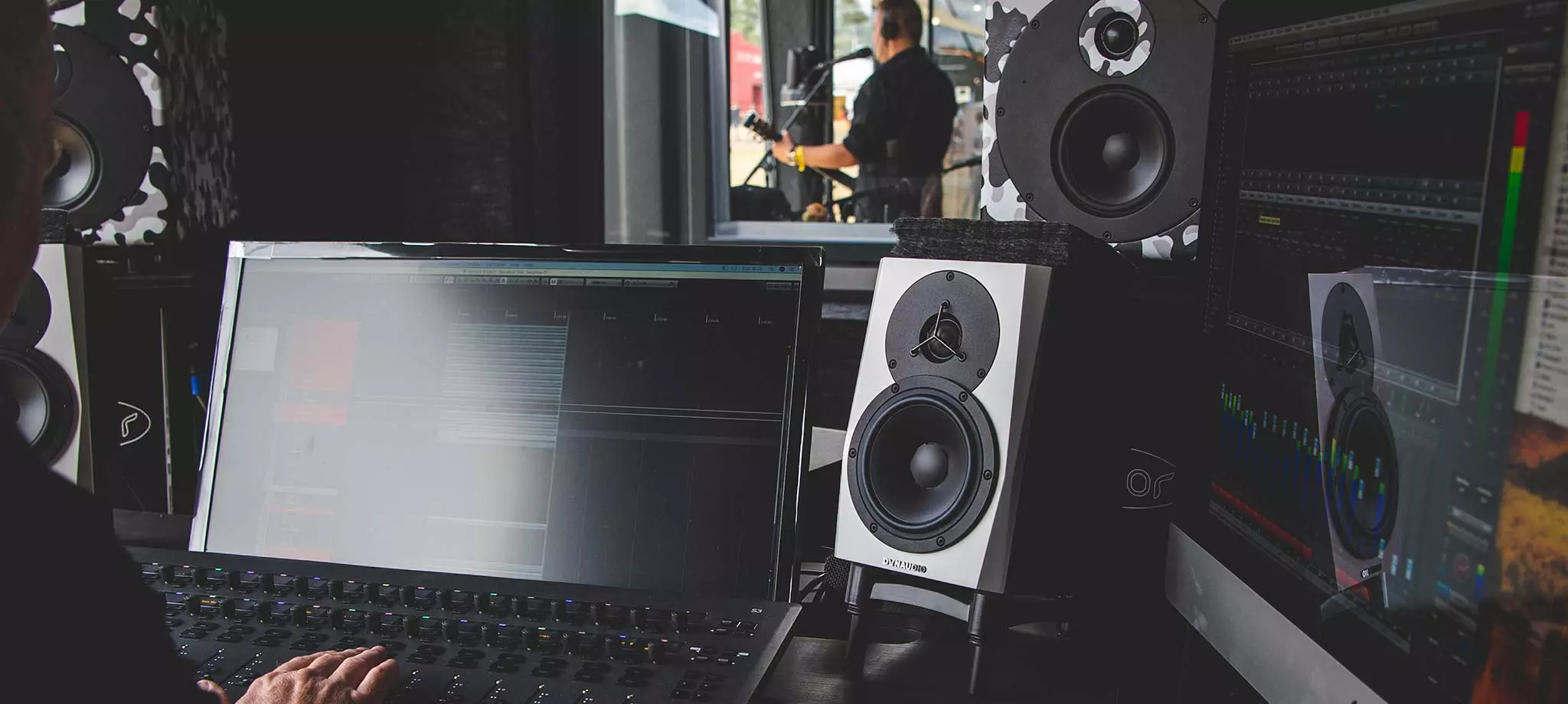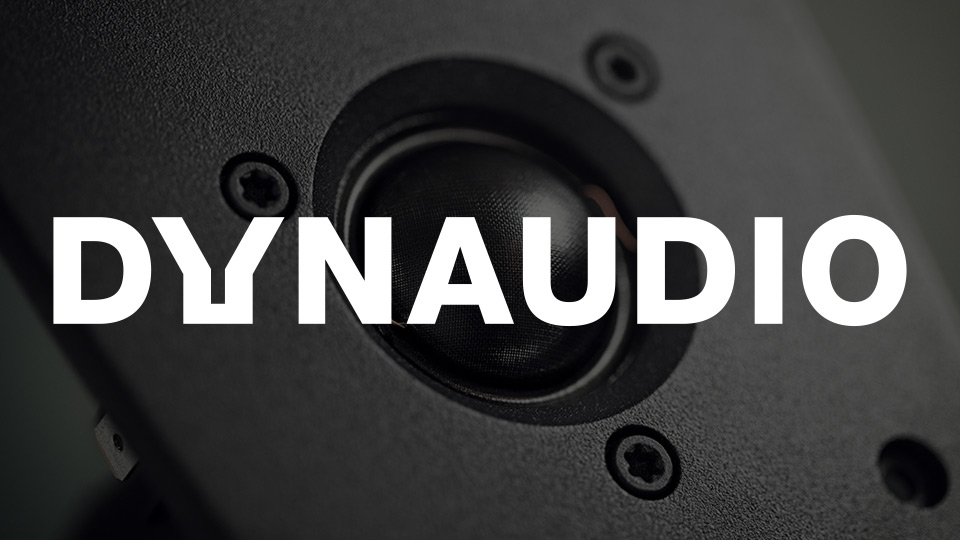 Dynaudio Studio Monitors
Founded in 1977 in Skanderborg, Denmark, Dynaudio has over 40 years experience in the production of high-end loudspeakers.
Precision manufactured for incredible sonic performance, Dynaudio provides accurate, transparent monitoring to professional recording studios the world over, as well as supplying luxury speakers to the home and car audio markets (Volvo, Volkswagen, Bugatti).
From the contemporary LYD and classic BM Series, to the high-end Core and M Series of studio monitors, Dynaudio's focus on accuracy has made them a household name of recording studios and broadcast audio worldwide.
In the UK, Dynaudio can be found in major recording studios such as Abbey Road and Air Studios, as well as being the monitor of choice for national broadcasters, film, TV, gaming and post-production studios mixing in surround sound and Dolby Atmos.
Find out which studios are using Dynaudio Pro monitors
Research & Development (Jupiter)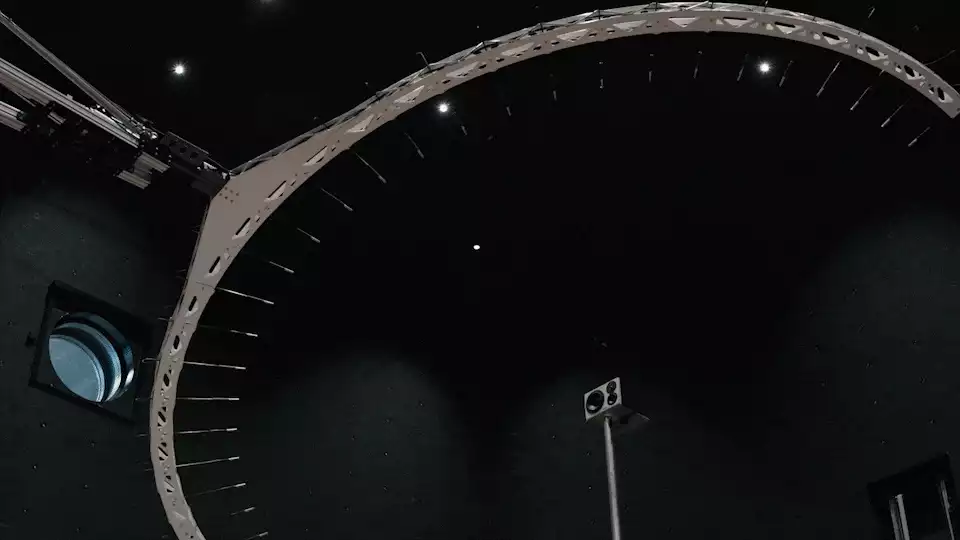 Jupiter - Dynaudio's astonishing measurement testing facility
At the heart of Dynaudio Labs in Denmark sits Jupiter, Dynaudio's incredible measurement testing facility - complete with a giant robot arm!
A hollow cube measuring 13 metres in every direction, Jupiter is packed with cutting-edge technology, allowing the development team to make infinitesimally small measurements of every Dynaudio speaker, and from any angle.
Driven by proprietary software created in-house at Dynaudio, Jupiter's robot arm is mounted with 31 microphones at 6° intervals, and can measure 180° of sound in a single go.
Of course, a good engineer is never satisfied. "I wouldn't be doing this any more if I was satisfied," says Dynaudio's Alex Newman, on the subject of Dynaudio's enduring quest for sonic excellence. "If I was, what would I be trying to achieve after that?"
Dynaudio's engineering team may never be 100% happy – but Jupiter allows them to get very close!
Watch the Dynaudio Jupiter promotional video here
On-board EQ Adjustments
Dynaudio's BM series feature on-board filters, allowing users to make adjustments to accommodate for variations in acoustic environments, and to personal taste.
BM6A
• HF Trim (> 3kHz, -5dB)
• LF Trim (< 100 Hz, -5dB)
BM15A
• HF Trim (up to 15 kHz, +/-6dB)
• LF Trim (down to 50 Hz, +/-6dB)
BM5 MkIII
The BM5 MkIII also features an MF / notch filter, designed to compensate for the acoustic effect of a console, as well as a high-pass filter for matching with subwoofers.
• LF Trim (+/- 2dB)
• MF (-2dB / -4dB)
• HF (+/-1dB)
• HP (Flat / 60 Hz / 80 Hz)
LYD Series - DSP Settings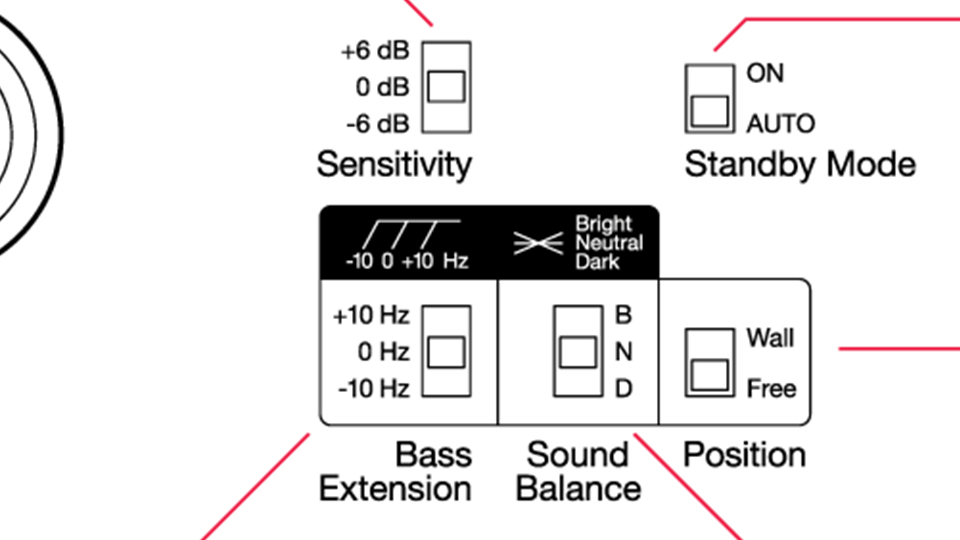 DSP Control
All Dynaudio LYD Series monitors feature on-board DSP processing, allowing users to optimise each speaker for different acoustic environments, and to adjust for personal taste.
Bass Extension
• -10Hz (greatest low frequency extension, -5dB max power output)
• 0 Hz
• +10Hz (loudest output with least low frequency extension, +5dB max power output)
Sound Balance
The sound balance (or 'tilt filter') affects the overall tone of the speaker, allowing for compensation in an overly dead or bright room.
• Bright (20Hz -1.5dB, 20kHz +1.5dB)
• Neutral (no filter applied)
• Dark (20Hz +1.5dB, 20kHz -1.5 dB)
Position
The position switch helps in taming reflections from the wall behind each speaker.
• Wall (Select this setting when LYDs are positioned within 50cm of a back wall boundary)
• Free (Select this setting if your speakers are placed further than 50cm from any wall)
Where To Buy
Dynaudio PRO Studio Monitors are available from a number of UK-based retailers, all of whom keep regular stock of the Dynaudio BM Classic and LYD Series of speakers and subwoofers.
Whether you need a single pair of monitors for your recording studio, or a larger number of speakers (for multiple edit rooms, 5.1 and 7.1 Surround Sound or Dolby Atmos setups), purchasing from one of our authorised UK retailers will provide you with the best service in terms of pre- and post-sales support.
Scroll down for a list of dealers stocking Dynaudio studio monitors in the UK.
Find your nearest Dynaudio UK Dealer:
Order your Dynaudio Studio Monitors today from one of our authorised UK dealers:
Our full list of UK dealers (for all brands) can be found here.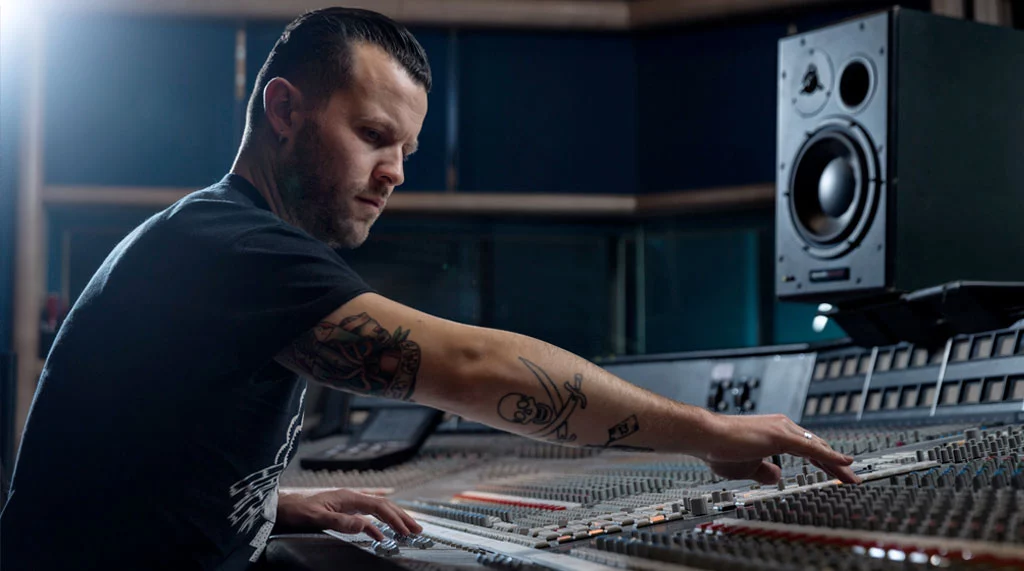 If you'd like to know more about any of Dynaudio's BM Classic, LYD or Core Series of professional studio monitors, give us a call on 01727 821 870 to speak to one of our team or to arrange a demo.
You can also contact us here.