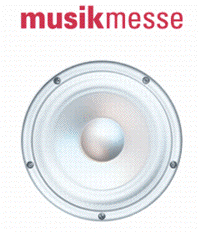 At a time when banking bosses are running to the hills with large bonuses tucked under their arms, car giants are receiving huge hand outs from governments and many currencies are about as stable as a bunch of drunks in a unicycle race , you could be forgiven for thinking that this years Frankfurt Musikmesse (2009) would be a tentative and subdued affair. But I am glad to report that was far from the case. In fact, this year saw the launch of at least seven new and innovative products from RME and SPL that could change and enhance the way that everybody from broadcasters to guitarists work.
Fireface UC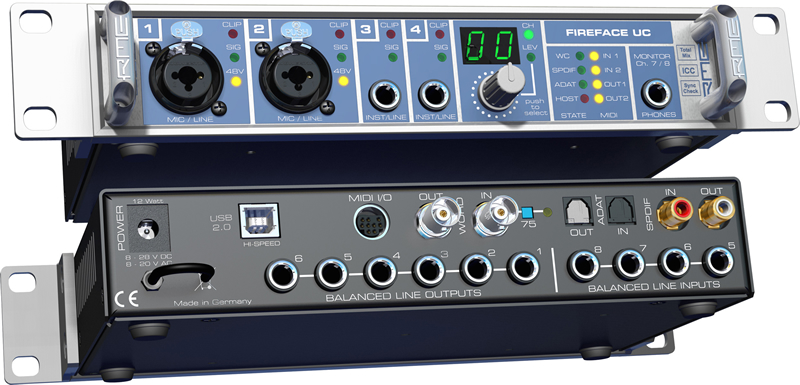 The compact RME Fireface UC has been uncompromisingly optimised for highest performance under Windows and Mac OS. Based on a newly developed RME Hammerfall core the Fireface UC provides revolutionary ultra-low latencies even with multiple channels. It uses two different firmware versions with different transfer methods to remove current restrictions of typical USB audio interfaces. The unit's operating mode Win or Mac can be changed directly at the unit at any time. Under Mac OS the Fireface's MIDI ports are class compliant, the operating system therefore automatically uses the included MIDI driver.
Under both Operating Systems the available latencies* are simply sensational. The smallest buffer offered under Windows Vista has 48 samples, under Mac OS X 14 samples. With this RME provides a performance comparable to PCI Express interfaces – under USB 2.0.
18 Input / 18 Output channels • 8 x Analog I/O •1 x ADAT I/O or 1 x SPDIF I/O optical • 1 x SPDIF I/O coaxial • 2 x MIDI I/O • 1 x USB 2.0 • 2 x Mic Preamp with digitally controlled gain • Totalmix
Available July '09. Find out more about the RME Fireface UC


RME M-32 AD & DA / M-16 AD & DA
RME's M-32 AD is a 32-channel high-end AD converter, easy to operate yet having a comprehensive feature set. The unit combines excellent analog circuit design with the latest converter chips and RME's superior SteadyClock, resulting in a state-of-the-art AD conversion – 32 times!
The unit's unique set of features includes analog limiters, three hardware reference levels up to +24 dBu, MADI and ADAT I/O up to 192 kHz, 6.3 mm TRS and D-sub inputs, remote control via MIDI, and operation across a wide range of mains voltages, all packed into a 2U enclosure. An extraordinary limiter, conceived and optimised for professional studio, stage, and broadcast applications, offers essential operational safety with its capability to limit an input's overload of up to 17 dB without audible distortion (max. input level + 30 dBu).
The M-32 provides multichannel conversion in reference quality – at an unbeatable price/performance ratio!
M-32 AD: 32 x Analog In • M-16 AD: 16 x Analog In • 1 x MADI I/O (optical and coaxial) • 4 x ADAT Out (TOSLINK) • 1 x ADAT In (Sync only) • MIDI I/O (5-pin DIN) • Word Clock I/O (BNC)
Available June '09. Find out more about the RME AD & DA M-Series