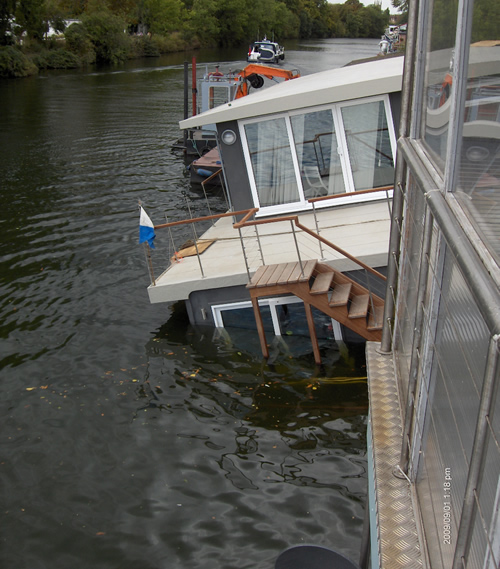 We recently received a VERY unusual repair request for an RME Fireface 400, in fact nobody at RME had heard of such a request before! It seems that David O'Brien had come home one day to find that his houseboat, complete with his project studio set up had sank into the Thames.
David O'Brien explains, "When our houseboat sank in the river Thames I assumed that anything electronic would be ruined, particularly after it had been on the bottom for two days. I had just moved in a collection of studio equipment including my treasured Fireface 400 so things were looking rather bleak.  I sent the unit back to RME and fully expected to have to pay for it to be replaced but apparently, it's water proof!  After two days in the cold, muddy river the Fireface is in perfect working order. Which is more than I can say for our boat…"
We are pleased that we were able to help get David back on track.
Please note that the RME Fireface 400 has since been discontinued, check out the RME Fireface UC or the RME Fireface UCX for a similar audio interface.