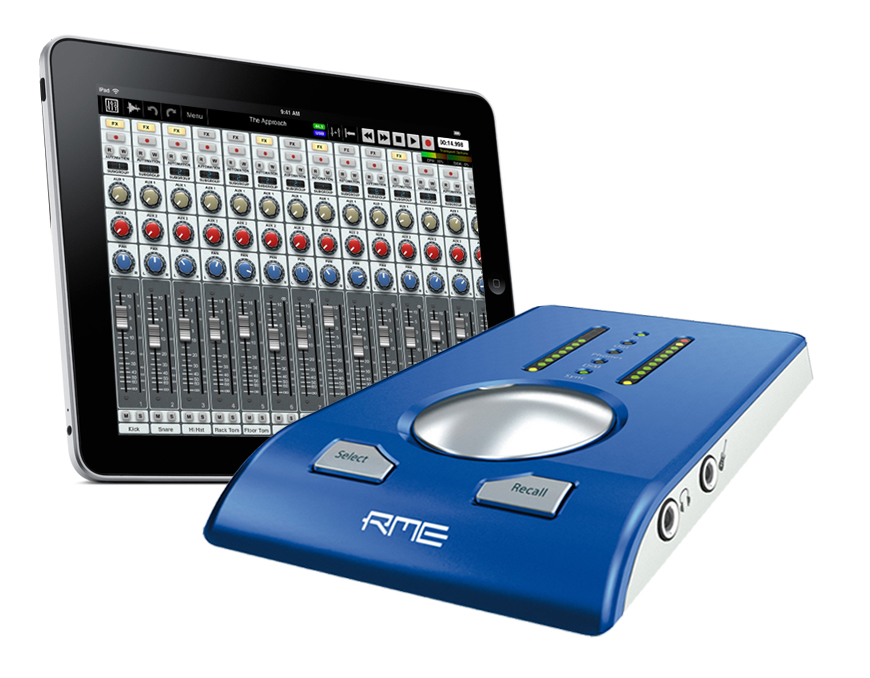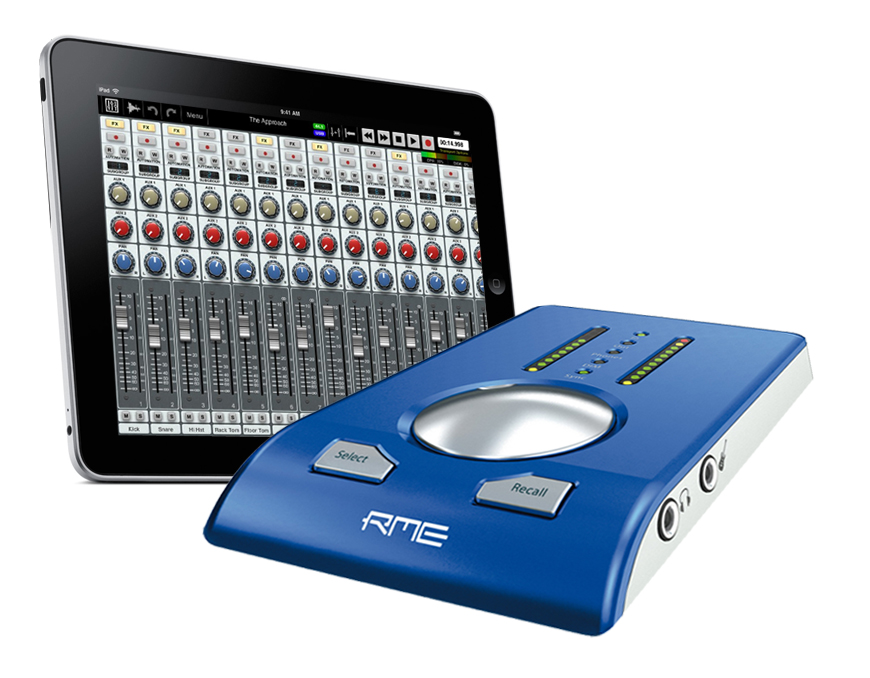 RME have surprised us all by adding two key features to the Babyface (please note that the Babyface has since been discontinued, check out the RME Babyface Pro instead), its more than two-year-old portable USB interface. Like its big brother, the Fireface UCX, the RME Babyface now features full USB Audio 2.0 Class Compliance for connections to the iPad™ and a stand-alone mode. The update is free of charge and can add the features yourself with a simple firmware update via USB.
The release of this update further confirms the Babyface as the industries leading small portable USB bus powered interface that boasts rock solid drivers and excellent converter quality. Its 10 inputs and 12 outputs also makes the Babyface more than just an "audio notebook", but rather a comprehensive and feature rich interface at a price that suits all budgets. A true all-rounder.
This of course now means that the RME Babyface now operates in three different modes: the original driver-based USB 2.0, stand-alone mode, and class compliant USB Audio 2.0 (CC) mode. The latter is the standard that is natively supported by operating systems such as Windows, Mac OS X and Linux. No proprietary drivers are required and the device will be automatically detected. By its nature, functionality in CC mode is limited, but this is an excellent solution for those who do not wish to, or cannot install the original driver files which unlock additional features such as TotalMixTM, effects, and slightly lower latencies.
Connecting the RME Babyface to an Apple iPad or iPad Mini reveals the real benefits of the class compliant hardware architecture. It will allow availability all of the Babyface's outstanding microphone preamps, its professional balanced line level outputs, the hi-power headphone output, the SPDIF and 8-channel ADAT digital interface and even the MIDI connections I/O in a whole range of audio apps such as Auria and Multitrack DAW.
Class Compliance in an audio interface as powerful and as versatile as the RME Babyface now allows you to effectively and confidently work successfully in a number of applications. Utilising app based keyboard and synths and multichannel recording in full 96kHz 24-bit quality, the RME Babyface is perfect for sound design, song writing, mobile and studio based multitrack recording.
In stand-alone mode, the Babyface does not need the USB connection. It becomes both an A/D converter (I.e. two phantom-powered microphone input signals to SPDIF Output), and as a D/A converter (i.e. CD player optical output to line level speakers and headphones). It can be master or slave to digital devices at sampling rates of up to 192kHz.
Both in class compliant and stand-alone mode, the user has access to input and output gain, phantom power and additional settings with the control elements of the unit.
Download the new RME Babyface update here