Congratulations to Graham Audio, whose iconic BBC Licensed LS 5/9 loudspeaker has been awarded the Editor's Choice Award from specialist HiFi magazine The Absolute Sound

We're big fans of the Graham Audio BBC LS 5/9 speakers here at Synthax UK. These high-end, passive loudspeakers have a long and interesting history, harking bark to the 1970s when the originals were designed by the BBC for use by their in-house audio engineers. Fast forward to 2017 and Graham Audio have restored the design under the expert guidance of Derek Hughes, one of the most experienced loudspeaker designers in the UK.
The sound of the LS 5/9 is characterised by an exceptional level of mid-range detail, with an open, expansive and honest representation of voices and instruments – one word that's consistently used to describe the LS 5/9s is 'musical'. No surprise then that they've been recognised by the guys at The Absolute Sound, who've awarded the LS 5/9s their coveted Editor's Choice Award.
Congratulations to everyone at Graham Audio!


Graham Audio BBC LS5/9 Review By The Absolute Sound

The BBC LS 5/9 was also given a review by the The Absolute Sound for their February issue. Reviewer Robert E. Greene was clearly impressed with the LS 5/9s capabilities, stating "The BBC-designed Graham Audio LS5/9 two-way monitor is an unusual and impressive speaker. It does a startlingly good job of transcending its small size to present large-scale music convincingly.
"Few other speakers of its size offer anything like a comparable musical truth.
Come to that, rather few of any size do."
Robert E. Greene, The Absolute Sound

It has a balance very close to neutral and surprising dynamic capacity. And its emphasis on the 50 to 100Hz region (just before its final roll-off) does a good job of providing a full sound, in spite of the near absence of the bottom octaves. Its imaging is simply correct, and its basic sound very much like actual music, with suitable sources. If you have a need for a small speaker, the Graham Audio LS5/9 is surely an item of extraordinary interest. Few other speakers of its size offer anything like a comparable musical truth. Come to that, rather few of any size do."
Find out more about the Graham Audio BBC LS 5/9
---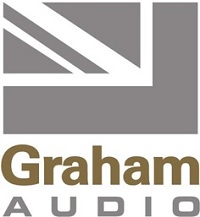 If you'd like to know more about the Graham Audio range of speakers, give us a call on 01727 821 870 to speak to one of our team or to arrange a demo.
You can also get in touch with us via our contact us page.