Miloco's Orinoco Studio Complex in London will be hosting the this coming Thursday (16th November 2017).

Synthax Audio UK will be heading to Miloco's Orinoco Complex on Thursday 16th November, with the studios opening their doors for the day to audio professionals and members of the public. This is a rare opportunity to see inside one of London's top recording studios, along with product showcases from some of the UK's leading pro audio manufacturers and distributors (accompanied by complementary drinks and snacks!). Between 11am and 4pm, representatives will be presenting Miloco's exclusive Education bundle, followed by demos and gear shoot-outs from 5pm onwards.
The location is Miloco's Orinoco complex in Bermondsey, South-East London. The facility houses several recording spaces including The Bridge, a comfy control room with two great sounding live rooms, and The Pool, a huge tracking studio that's packed with vintage equipment (amassed over the years by producer Ben Hillier). The relaxed and visually inspiring rooms have made the Orinoco Complex into one of the most popular recording facilities in London, with previous clients including Adele, Bloc Party, Dizzee Rascal, Florence & The Machine, Frank Ocean, Little Mix, Skepta and Will Young.
Members of the Synthax Audio UK team will be on hand to demonstrate the latest gear from our suppliers, with a selection of interfaces from RME and the full range of Lauten Audio microphones. There's also going to be a microphone shoot-out, so you can hear for yourself how the Lautens sound alongside a range of other modern and classic mics.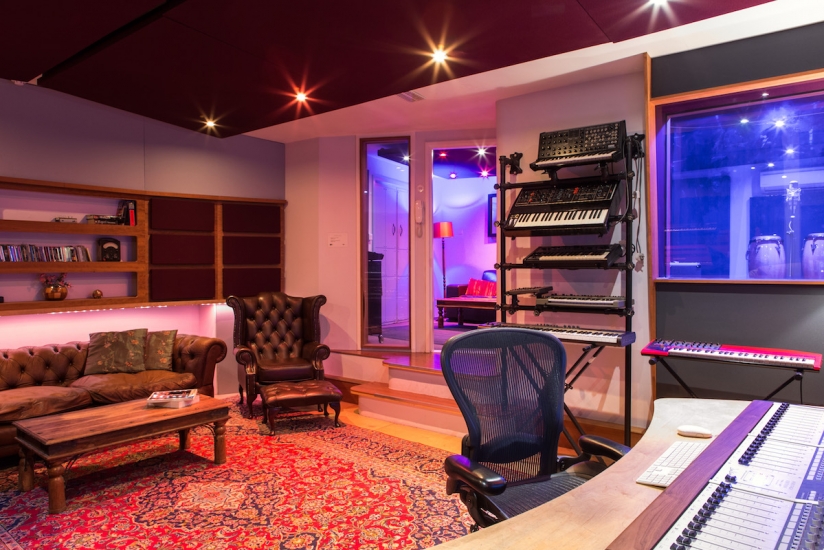 "The main purpose of the event is taking the opportunity to showcase the great brands we work with, along with our Orinoco Studios facilities," explains Miloco sales manager Robbie Dunne. "Demoing on the night will be brands such as Audient, Dramastic, Quested, Sony, DPA, RME, Focusrite and Lauten (among others TBC). We will be debuting in Europe for the first time new products from Augspurger and PMC, while there will also be prizes to be won along with complimentary great food and drinks."
Attendees will also be given the opportunity to win a day of recording and mixing in two of Miloco's coveted studios, Red Room and Livingston 2. Entry is free, but if you're planning to attend be sure to reserve your ticket now via the tickets page, as there may be limited spaces on the day.
For more information and to book your tickets, visit the Eventbrite page here.