The RME Fireface UFX+ audio interface took home a Gear Of The Year Award at MusicTech Magazine's annual awards show

We're very pleased to announce that the RME Fireface UFX+ has been awarded the Highly Commended Award in MusicTech's Gear Of The Year Awards 2017, as voted for by readers of the magazine. Nominated in the Best Audio Interface and Mixer category, the Fireface UFX+ managed to beat some stiff competition from other interface manufacturers, with the final decision going to a judging panel of industry experts.
Several members of the Synthax UK team went to the awards ceremony, which was held in the iconic Water Rats live music venue in Kings Cross, and hosted by the very entertaining stand-up comic Tom Ward. The Water Rats has a rich musical history, being the site of Bob Dylan's first UK gig, The Pogues' debut live performance, and Oasis' first ever London gig.
Speaking about the decision to award the the UFX+, MusicTech said "[The Fireface UFX+] can handle 188 channels made up of a mixture of analogue and digital, and has pristine audio quality and great TotalMix software to keep everything in check. It is quite simply one of the most powerful interfaces we've looked at."
Having reviewed the UFX+ for MusicTech earlier this year, producer and engineer Marc JB was so impressed that he immediately bought one for his studio. "Having a UFX+ simply helps sell my studio to clients," says Marc, "as it gives a recognised and reassuring stamp of quality – they know that they are going to get a pristine, professional sound. This is a perfect hub for a pro, futureproof studio. The Fireface UFX+ with TotalMix FX combine to deliver a sublime workflow and crystal audio quality."
Huge thanks to everyone who voted, and to MusicTech for hosting a great night!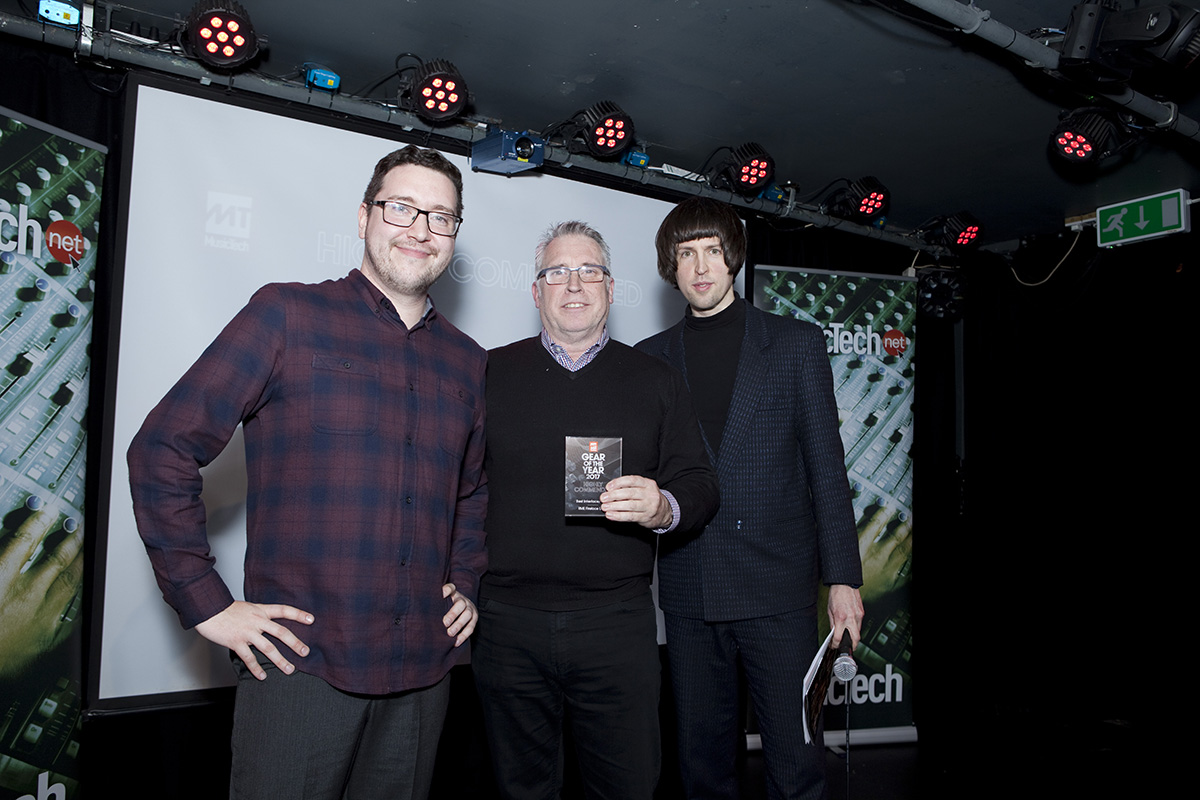 Synthax UK's Marketing Manager Dave West (middle) accepts the award
from MusicTech's editor Andy Price (left) and comedian Tom Ward (right).
You can MusicTech's review of the RME Fireface UFX+ here, and the RME ARC USB (Advanced Remote Control) review here.
Find out more about the RME Fireface UFX+
---

If you'd like to know more about RME's pro audio solutions, give us a call on 01727 821 870 to speak to one of our team or to arrange a demo.
Alternatively, you can contact us here.