Are you a Yamaha console user that's looking to make the next step up? Call us on 01727 821 870 to find out how you can trade your Yamaha up to a brand new Calrec Brio…
As part of a new trade-in opportunity, Calrec Audio is giving existing eligible Yamaha users the chance to upgrade their desk to a broadcast-specific audio console, in the form of the fully-featured Calrec Brio 36 or Brio 12.
The most powerful digital console in its class, the Brio 36 offers the exceptional flexibility and superior sound quality of Calrec's larger consoles in a smaller footprint, with broadcast-focused features designed specifically to meet the needs of modern broadcast.
Upgrade to the most powerful console in its class
Since manufacturing the first stereo broadcast console over 40 years ago, Calrec continues to be at the forefront of emerging audio technologies, enabling production companies to create programming with increased efficiency and to exact specifications.
"There really is nothing else like it for the price point — a truly compact console
that doesn't make any compromises on broadcast feature set."

Tim Lewis, President, Proshow Broadcast.
With Calrec's experience of console manufacturing, remote production and audio networking solutions, the company continually stays ahead of the curve, supporting the needs of production companies and broadcasters around the globe. In addition, Calrec's understanding of AoIP and IP infrastructures, along with its third-party integration, allows the company to remain at the centre of the ever-changing broadcast environment.
Expand your setup with Digital, Analogue and AoIP connectivity
The Brio 36 and Brio 12 consoles offer further options for expansion, with a wide selection of hardware available for Calrec's Hydra 2 network. The optional Br.IO expander provides additional analogue and digital I/O if required, and the new Calrec AoIP interface provides additional audio networking integration capabilities.
What's more, the DSP channel count can also be expanded by an extra 50%, when you purchase a Calrec Brio DSP expansion pack (available for both the Brio 36 and Brio 12 – see below for more details).
For full details and pricing, give us a call on 01727 821 870
or contact us.
Offer expires 31st March 2019.
Calrec Brio 36 and Brio 12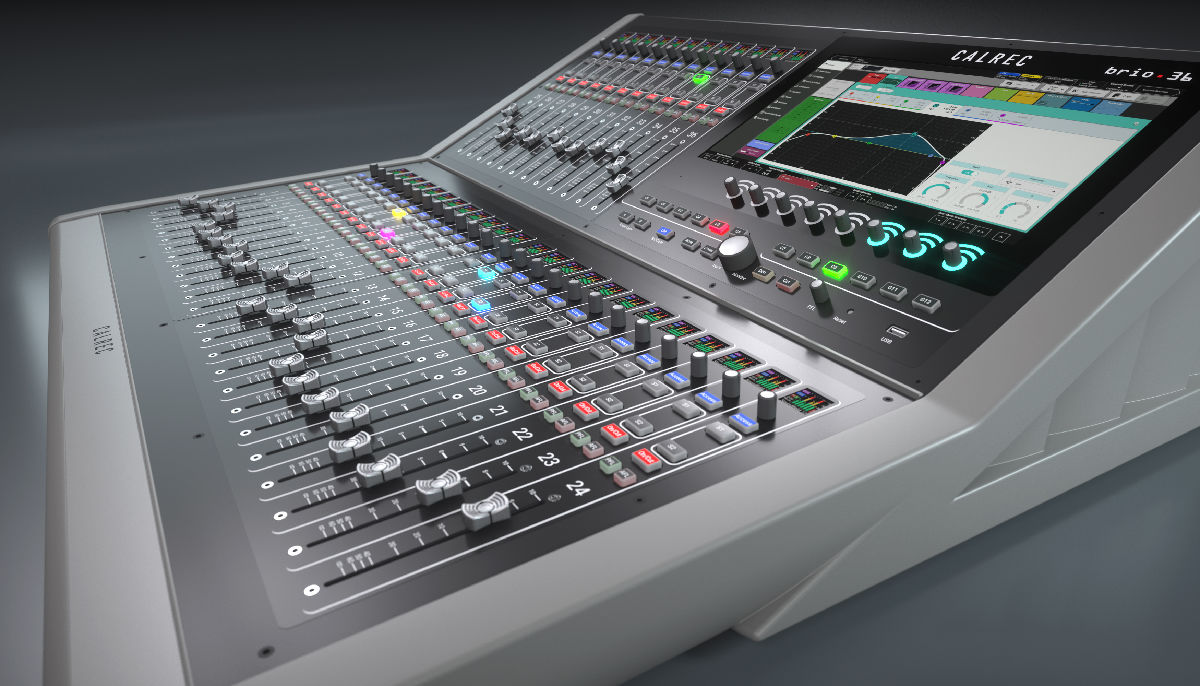 The Brio 36 and Brio 12 are Calrec's most compact and affordable digital broadcast audio consoles to date. Both desks feature a comprehensive broadcast feature set to support a wider breadth of broadcasters, alongside the same market-leading levels of quality and customer support which Calrec is renowned for.
Brio 36 is 892mm wide with a 36 dual-layer fader surface (830mm with slim trims), while Brio 12 is only 484mm with standard trims, and just 430mm with Calrec's slim trim option. Integrated I/O slots are installed to provide expansion, while the Brio 36 also has I/O built directly into the rear of the console.
With delay resources, dynamics, integrated talkback and multiple monitor outputs, Brio is broadcast-ready with no compromise or workarounds. With their small form factor, broadcast-focused feature set and affordable price point, Calrec Brio consoles are suitable for a wide range of applications to accommodate the expanding needs of broadcasters.
Find out more about Calrec Brio consoles
"Our job became a lot easier once we made the switch to Calrec. Ease of use is really important; with the Brio, the user is up and running a few minutes after sitting down."
Rusty Cummins, Senior Engineer, Rush Media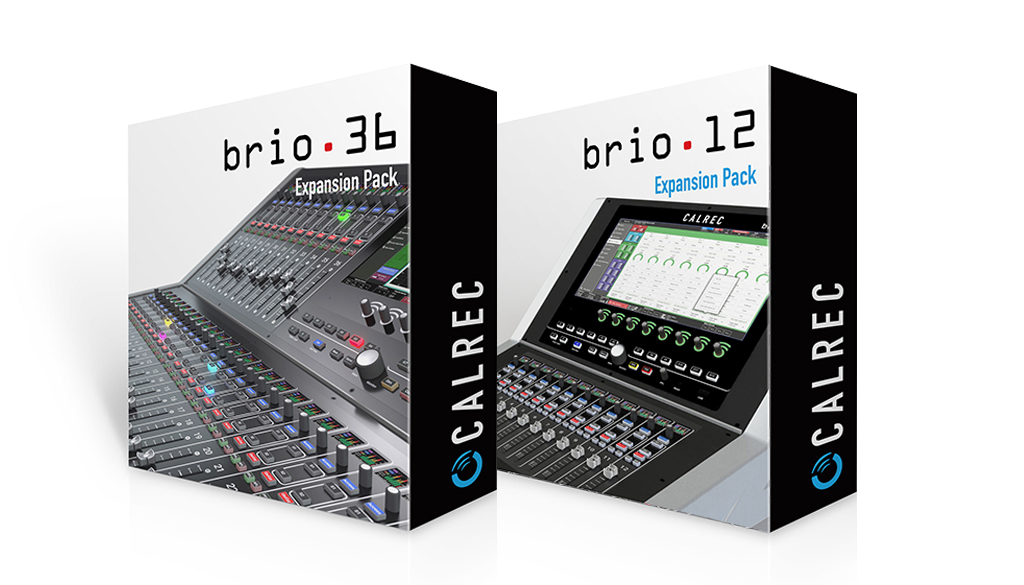 Add more channels to your Calrec Brio console
Earlier in 2018, Calrec also announced the release of two new expansion packs, which increase the number of internal DSP channels by 50%.
This takes the total number of available DSP input channels from 64 to 96 on the Brio 36, and from 48 to 64 on the Brio 12.
Find out more about upgrading your Brio channel count
---

If you'd like to know more about upgrading to the Calrec Brio, give us a call on 01727 821 870 for full details and pricing.
You can also contact us here.