RME M-32 AD and DA Pro on show for the first time in the UK at BVE 2019
The RME M-32 AD and DA Pro are the latest high-end, multi-channel converters from RME, two 32-channel AD and DA converters with extensive audio networking and routing capabilities.
The M-32 Pros take their name from the original M-Series, which were first announced back in 2010. Having quickly became a go-to for professional engineers working in a range of audio sectors, the M-32s have been used by the likes of Kasabian, Bjork, and for the opening and closing ceremonies at the London 2012 Olympics.
Fast forward to 2019 and the new M-32 Pros take full advantage of the technical advancements of the past decade, adding audio networking connectivity and upgrading the conversion quality to rival RME's award-winning ADI-2 Pro FS and ADI-2 DAC.
The new scribble-strip front panel also allows for quick labelling of channels, and the large front-panel level metering can easily be viewed at a glance from a distance, even in crowded live audio spaces or busy broadcast production environments.
Watch the RME M-32 Pro AD/DA Converter Video
Subscribe to our YouTube Channel
A variety of professional audio sectors require increasingly higher channel counts, from professional studios, immersive sound installations, live sound systems, and even industrial applications. The new M-32 AD Pro and M-32 DA Pro provide analogue to digital and digital to analogue conversion of the highest quality, and AVB and MADI connectivity provides further interfacing options via AoIP.
Fully redundant power supplies add an extra level of failsafe for mission-critical operations, alongside the rock-solid reliability that has become synonymous with all RME Audio products.
We'll also be showcasing a selection of other RME interfaces at BVE 2019, including the new Digiface AVB and Digiface Dante.
To see all of these great RME products (along with our other brands), join us at the Calrec / Synthax Audio UK booth (Stand C21) on 26th – 28th February, where we'll be happy to provide demos and discuss your needs.
Click here to register for your free BVE 2019 Ticket.
Find out more about RME Converters.
BVE 2019 Dates & Opening Hours
Tuesday 26th February -10:00-18:00
Wednesday 27th February – 10:00-18:00
Thursday 28th February – 10:00-16:30
Location
Stand C21 (Calrec & Synthax UK)
ExCeL London
Royal Victoria Dock,
1 Western Gateway,
London E16 1XL,
United Kingdom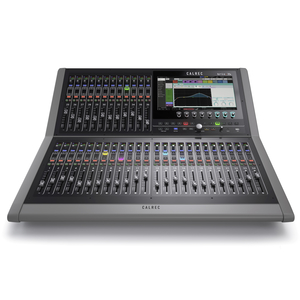 Calrec Audio
The Calrec Brio 36 is Calrec's compact broadcast console with a broadcast-focused feature set that brings the quality and features of Calrec's larger consoles to a smaller, more portable format.
The Brio 36 will be available for demos during the show, along with Calrec's new modular Type-R, an expandable, IP-based radio system which is also debuting at BVE 2019.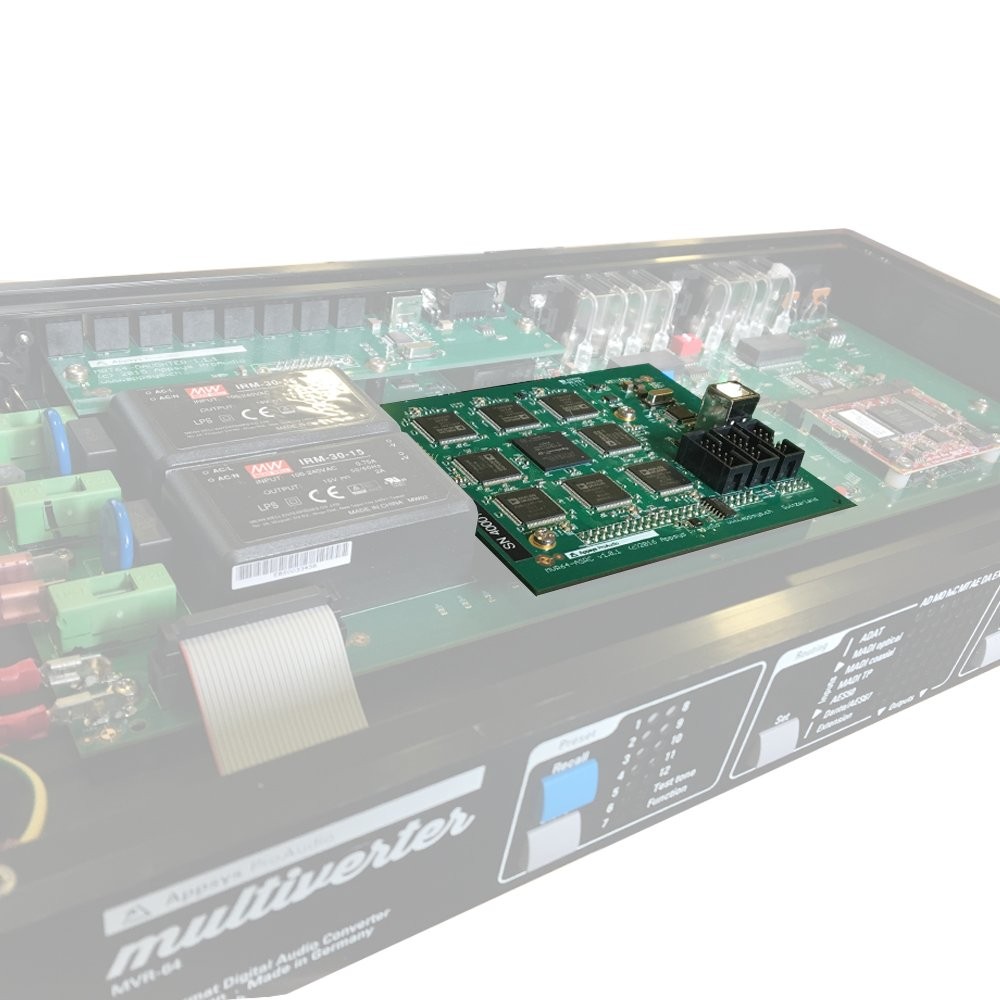 Appsys ProAudio Multiverter and SRC-64 (Sample Rate Converter)
The Appsys Multiverter is a 64 in, 64 out digital format converter and bridge with support for ADAT, MADI, AES50, Dante, AES67 (and more via breakout boxes).
We debuted the Multiverter on our stand back in 2016, and since then Appsys have added asynchronous sample rate capabilities as an optional extra, in the form of the SRC-64.
Ferrofish

Ferrofish have continued to expand their range of cost-effective AD/DA and format converters in recent years, with options for ADAT, MADI and Dante providing more options than ever before.

Both the 32-channel A32 Dante (MADI <> ADAT <> Dante), and the 16-channel Pulse 16 DX (MADI <> ADAT <> Dante) will be available to demo at our stand.
Lauten Audio
American microphone manufacturer Lauten Audio made its name as a producer of unique, high-end studio microphones. Unlike many brands which seemingly wish to continue emulating classic mics of old, Lauten have always looked to create the classics of the future, with the premium Signature Series made up of four real 'desert-island mics'.
Equally, the budget-friendly Series Black range has been lauded for providing serious quality at a lower price-point – check out the praise given to the LA-120 stereo pair by producer Kevin Porée, or the video review of the LA-320 by Strata Recordings, who said it "at the price-point, it kills everything else – for a great tube mic, I say go for it everytime".
Another UK debut, BVE will be the first-time Lauten's new Synergy Series LS-208 has been shown in the UK. Lauten's first foray into more broadcast-oriented microphones, the LS-208 is a front-address microphone with extremely high dynamic range, and is designed primarily with vocals in mind (although we have it on good authority that the Synergy Series sound equally good on in the studio…).
Click here to register for your free BVE 2019 Ticket.
---


If you'd like to know more about any of the professional audio products listed here, give us a call on 01727 821 870 to speak to one of our team or to arrange a demo. You can also contact us here.