Consordini.com's Alex Scott reviews the Icon QCon Pro X and QCon Pro XS fader expanders
See more videos at Synthax TV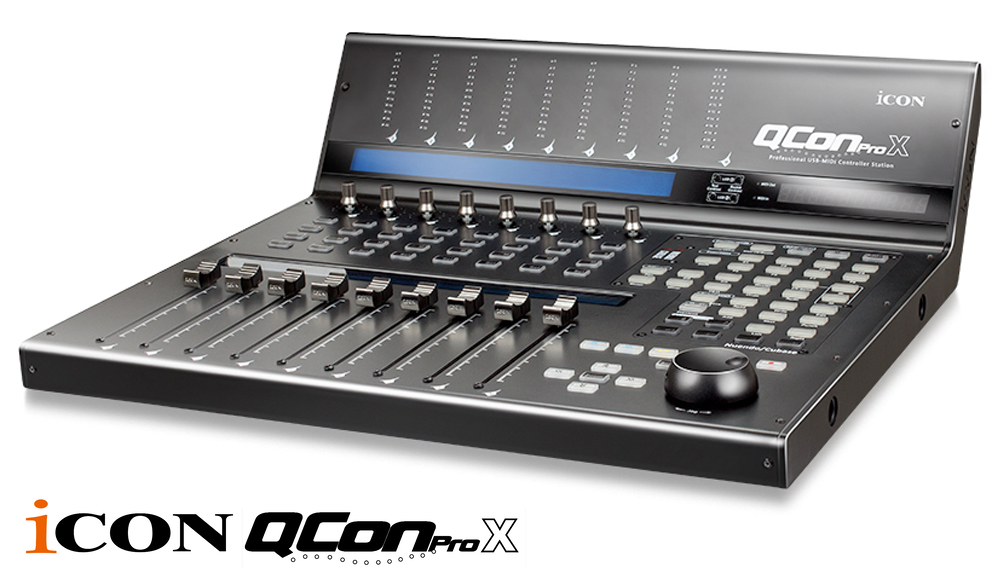 Icon QCon Pro X – ALL IN Review
Recording website Consordini.com's Alex Scott has put together a review of the Icon QCon Pro X control surface and QCon Pro XS fader expanders. A professional engineer and composer, Alex has actually been using this setup for the past 2 years in his work, and has kindly agreed to give his opinion on Icon's cost-effective DAW controllers.
"It almost, at the end of the day, feels like you're mixing on an old-school analogue console," says Alex. "Like an SSL, or a Neve or something like that. It's just a fabulously intuitive and fast workflow, it saves so much time from not having to sit there with your mouse and find all those tiny little knobs on-screen, fiddly little pan controls and stuff."
"You can almost turn off your screens altogether once you've got your session arranged, and just mix exactly as you would mix on an analogue console. It's just so much faster [than using a mouse], you just zip through stuff – you want to solo? You want to mute? You want to pan something around? It's just phenomenal, I absolutely love it!"
Check out the video above to find out what Alex thinks about recording, mixing and editing with the Icon QCon Pro X and Pro XS.
Find out more about the Icon QCon Pro X
Icon QCon Pro X – Take Control Of Your DAW
The Icon QCon Pro X is a USB-MIDI control surface designed to bring hands-on control to in-the-box recording and mixing. With jog wheel and transport controls, a selection of illuminated buttons, and a 12-LED meter bridge, and of course the 9 motorised, touch-sensitive faders with 10-bit resolution, the QCon Pro X gives you complete, tactile control over your DAW.
With support for all of the most popular Digital Audio Workstations, the included DAW overlays provide you with shortcuts indicators for working with your favourite DAW. You can even upgrade to one of Icon's APP panels for a permanently installed, metal shortcut overlay.
As the flagship in the range, the QCon Pro X also features a large meter bridge for keeping an eye on your levels from afar. 12 LED's on each channel provide the usual green, amber and red lighting system to let you know when you're hitting your mics or inputs too hard.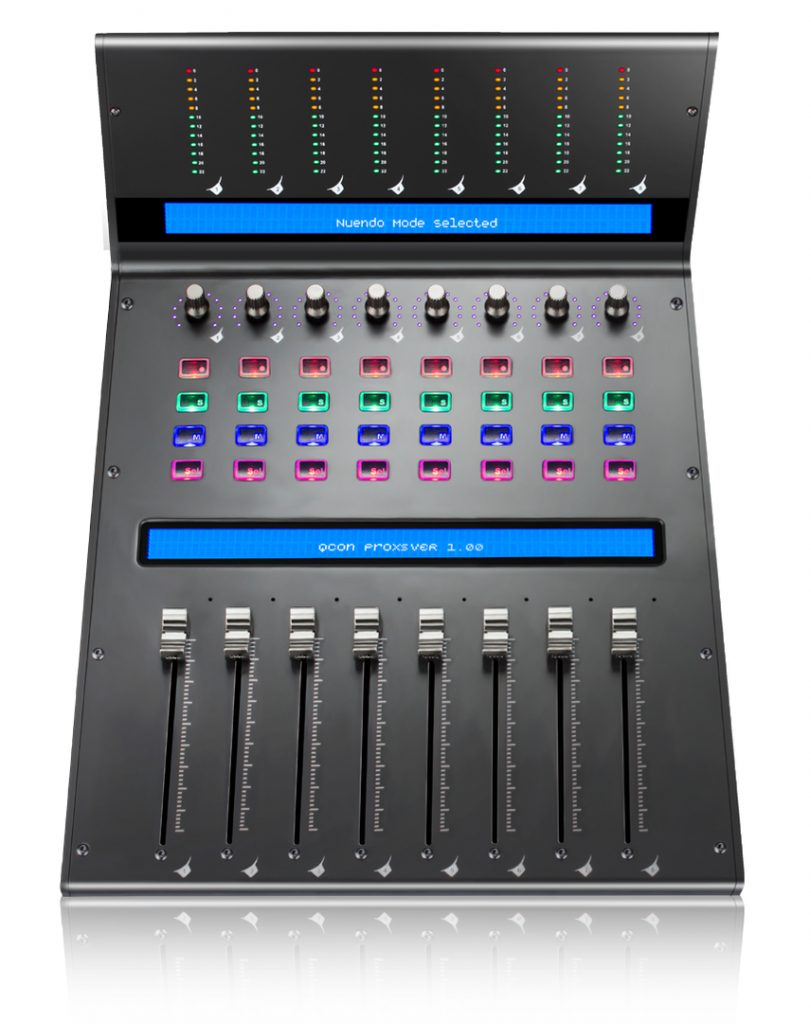 Expand your setup with the Icon QCon Pro XS
The Icon QCon Pro XS is an 8 channel fader expander, for use in creating a larger, expanded setup alongside the QCon Pro X.
Up to 3 x Qcon Pro XS's can be combined for up to 32 channels, with motorised faders and illuminated pan controls, plus buttons for solo, mute and record on every channel.
Icon Platform Series
If you like the look of the QCon Pro X, but don't have the space in your current setup, Icon also released a series of smaller controllers, the Platform Series. Designed to be used where space is at a premium, the Platform M+ and Platform X+ expanders gives you similar options to the QCon Pro X in a smaller and more mobile footprint.
Additional banks of faders can be added via the Platform X+, which again allows for up to 3 units to be connected to a Platform M+, for a total of 32 motorised faders.


---

If you'd like to know more about Icon's DAW Controllers, give us a call on 01727 821 870 to speak to one of our team.
You can also contact us here.