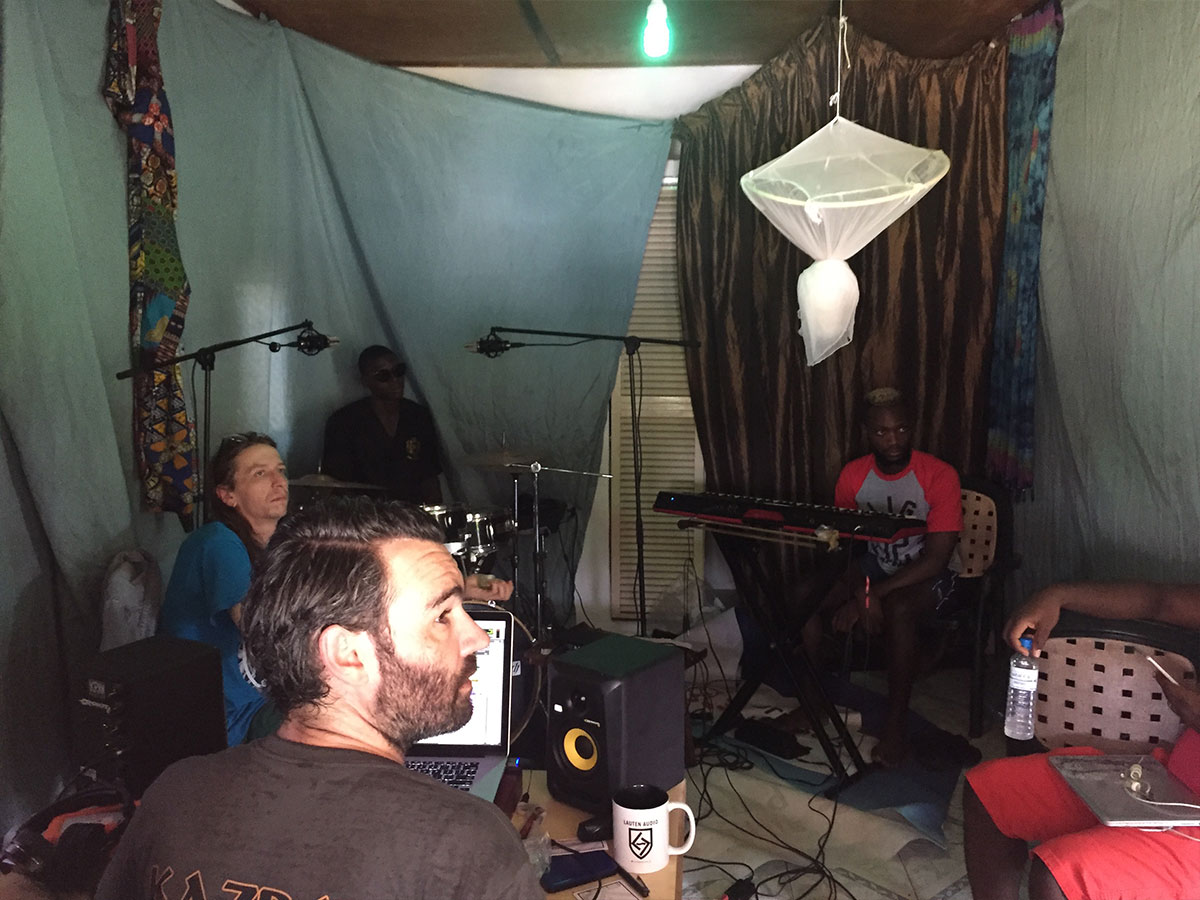 Sam Wheat records with Lauten Audio Microphones in Sierra Leone
Sam Wheat is a UK-based recording engineer and music producer. He spent 7 years working as Chief Engineer at the legendary Metropolis Studios in London, before taking the decision to go freelance. Working with musicians from all over the world, Sam has fulfilled the role of recording and mix engineer for a wide variety of clients, from international, multi-platinum selling artists, to up and coming indie bands and rappers.
Notable artists he's worked with include such names as Kendrick Lamar, David Guetta and Emeli Sandé, along with the long list featured in Metropolis's Live to Vinyl series (Rihanna, Manic Street Preachers, Ellie Goulding, Tinchy Stryder, Kelis, Public Enemy, Kaiser Chiefs, Leona Lewis). Other recent work includes the Netflix documentary series "Once In a Lifetime Sessions," which profiles the work of Nile Rodgers, Noel Gallagher, TLC and Moby.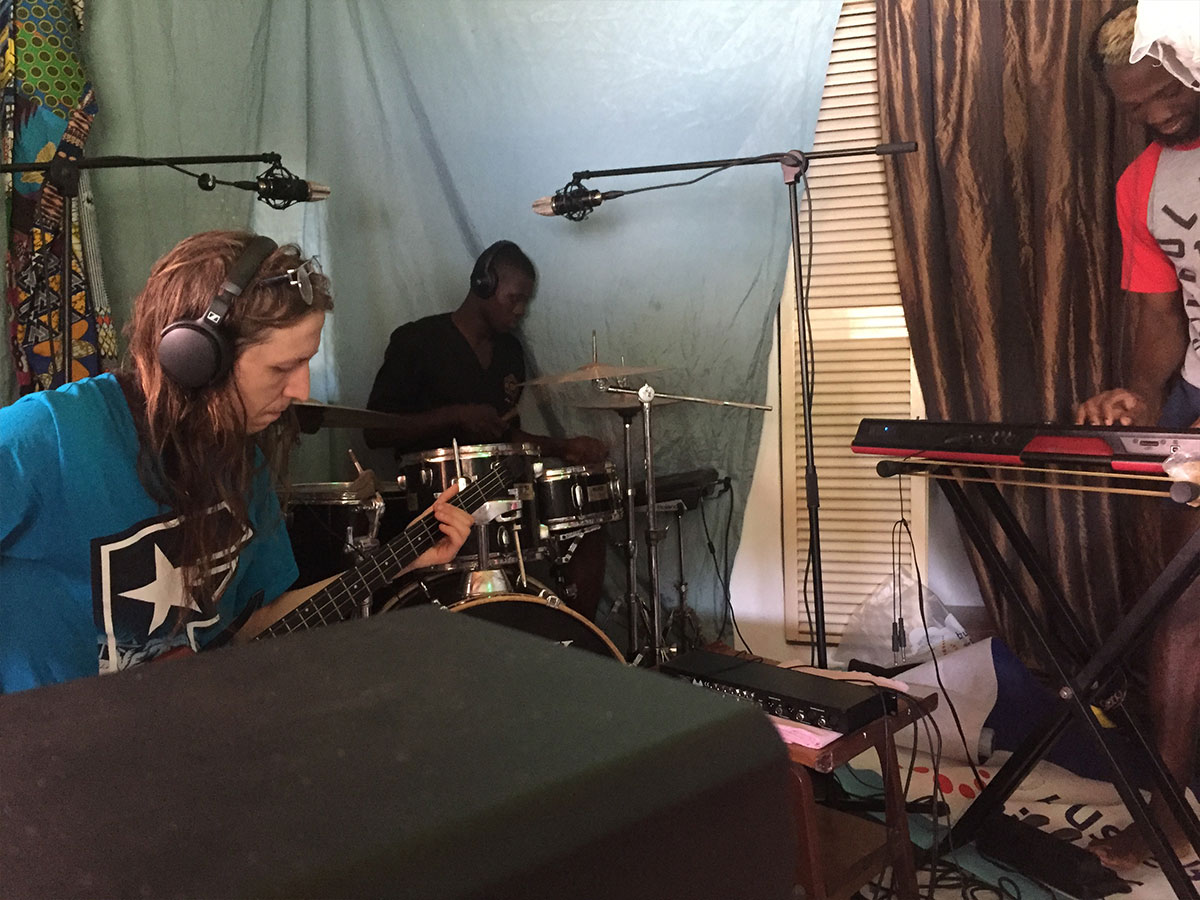 Alongside his work with mainstream artists, Sam also has a passion for recording with musicians from around the world – from Asian songwriters to African multi-instrumentalists. One such project saw him travel to Sierra Leone, to contribute to a series of educational recording sessions organised by the Aurora Foundation, an Icelandic charity with extensive operations in the country.
Before setting off for West Africa, Sam contacted Synthax Audio UK to enquire about Lauten Audio microphones, explaining how he was looking for two pairs of Large Diaphragm Condensers and two pairs of Small Diaphragm Condensers, to compliment a set of Dynamic mics he'd already acquired. We suggested he take a look at the Series Black range, Lauten's budget-friendly condenser microphones that offer versatile and high-quality recording at an affordable price.
Below, Sam gives us a run-down of the project and some of the challenges he faced in recording in West Africa, as well as his thoughts on the Lauten Series Black mics.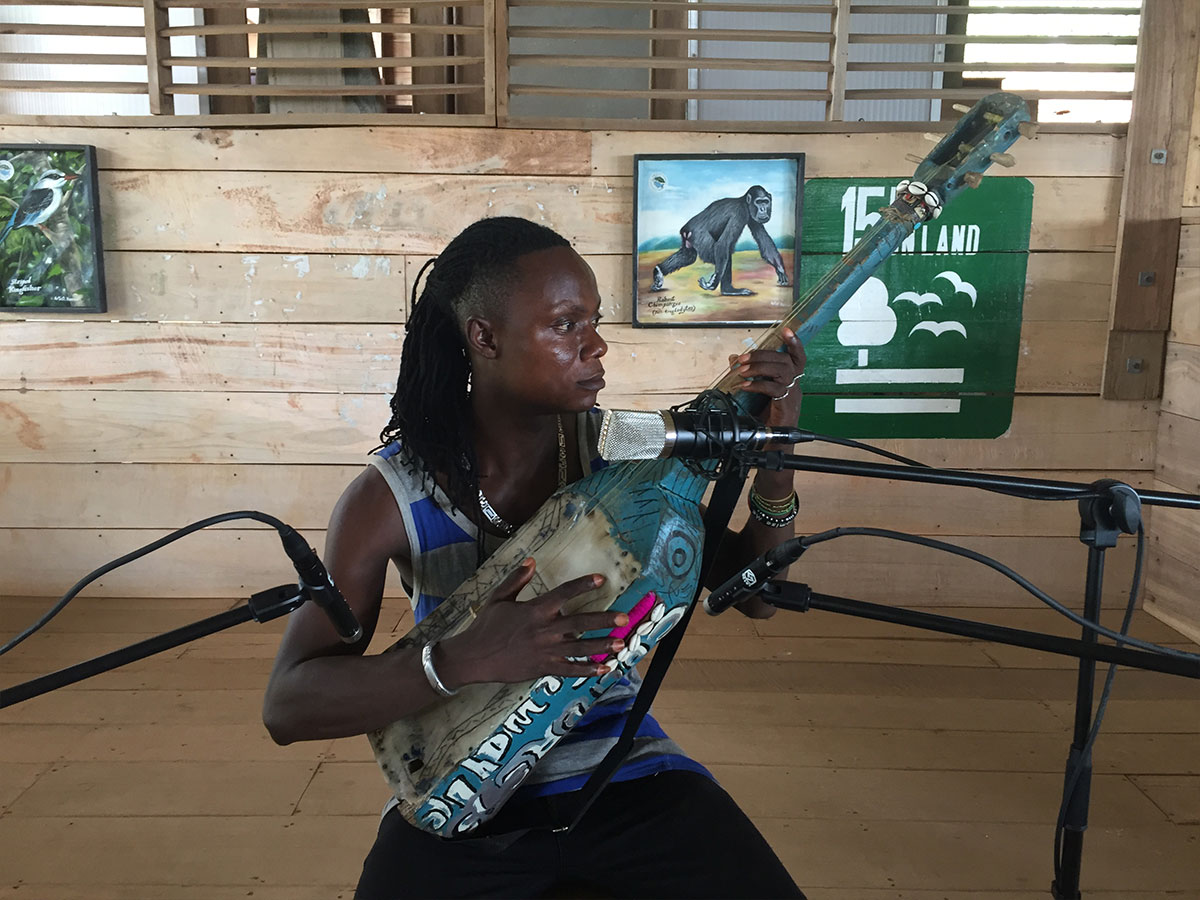 Running masterclasses in Sierra Leone
"I've been involved in various stages of the operations in Sierra Leone over the past few years" Sam tells us. "It started around a festival a number of years ago, curated by Tom Cairns and Lucie Massey. At the second festival they wanted to include some masterclasses for local musicians and producers, covering subjects like video production, music business management and music production, which is where I first came on-board." 
"Last year's festival was put on hiatus however as there was an election on at the time, and a likelihood that the event would be hijacked for political gain. So the writing camp was established in its place." 
"The aim was to get artists and producers from England and Iceland over to Freetown, to collaborate on songs and share individual experience and insight. Our plan was to write, record and produce a selection of songs during the writing camp, with a natural side effect being that the many divergent levels of experience would be shared, and beneficial to all."
Lauten Audio microphones in Sierra Leone
"Finding reliable equipment in West Africa can be a challenge, so we decided early to take everything that we might need. Microphones, speakers, sound cards, all the way down to cables and power supplies."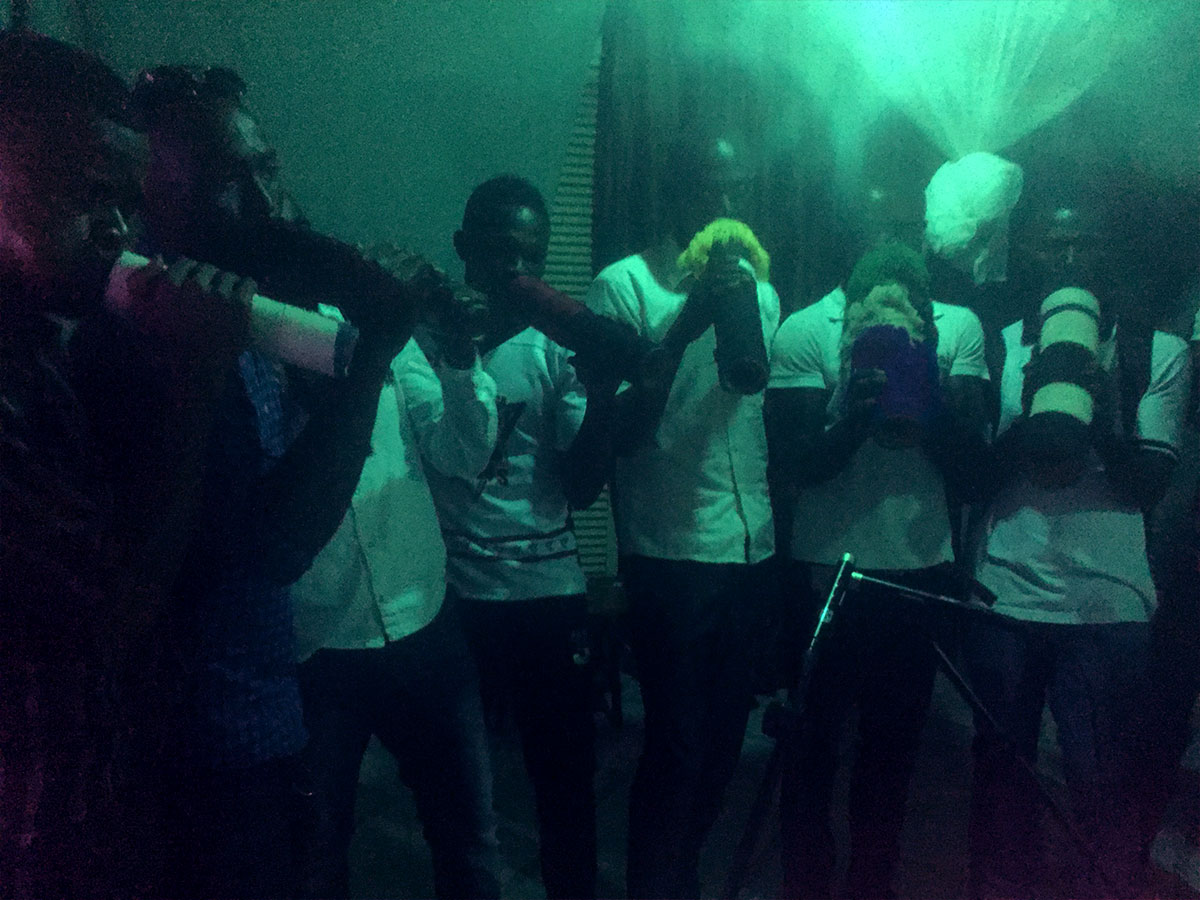 "There also aren't really any commercial studios in Freetown – most are home grown and not built for purpose, so acoustics are always difficult (one of the long term goals of this project is to build a publicly available, properly built and designed recording space). We were in a hotel, and we re-purposed some rooms – everything was very basic, but the vibe amongst the artists and producers was very strong. I think having brand new, professional equipment made the travelling participants feel at home, and the local musicians feel they could really sound their best."
"To accommodate the numbers of writers and producers (20 in all), we decided on one main studio capable of recording up to 12 inputs, and 2 additional production spaces that would be equipped to record single sources (mono or stereo), be it synth, bass, or vocals of course with our lovely Lauten Microphones."
"In the main studio we wanted to be able to cover a band, so we had drums covered as well as two pairs of LA-220 LDC's from Lauten, and two pairs of LA-120 SDC's. The rest of the microphones were floating between the rooms for whoever needed them."
"We also took 3 sets of powered monitors, 3 soundcards of various configurations, 10 pairs of headphones, 20 or so mic cables, tons of other cable configurations and adapters to solve any potential problems, as well as mic stands and accessories."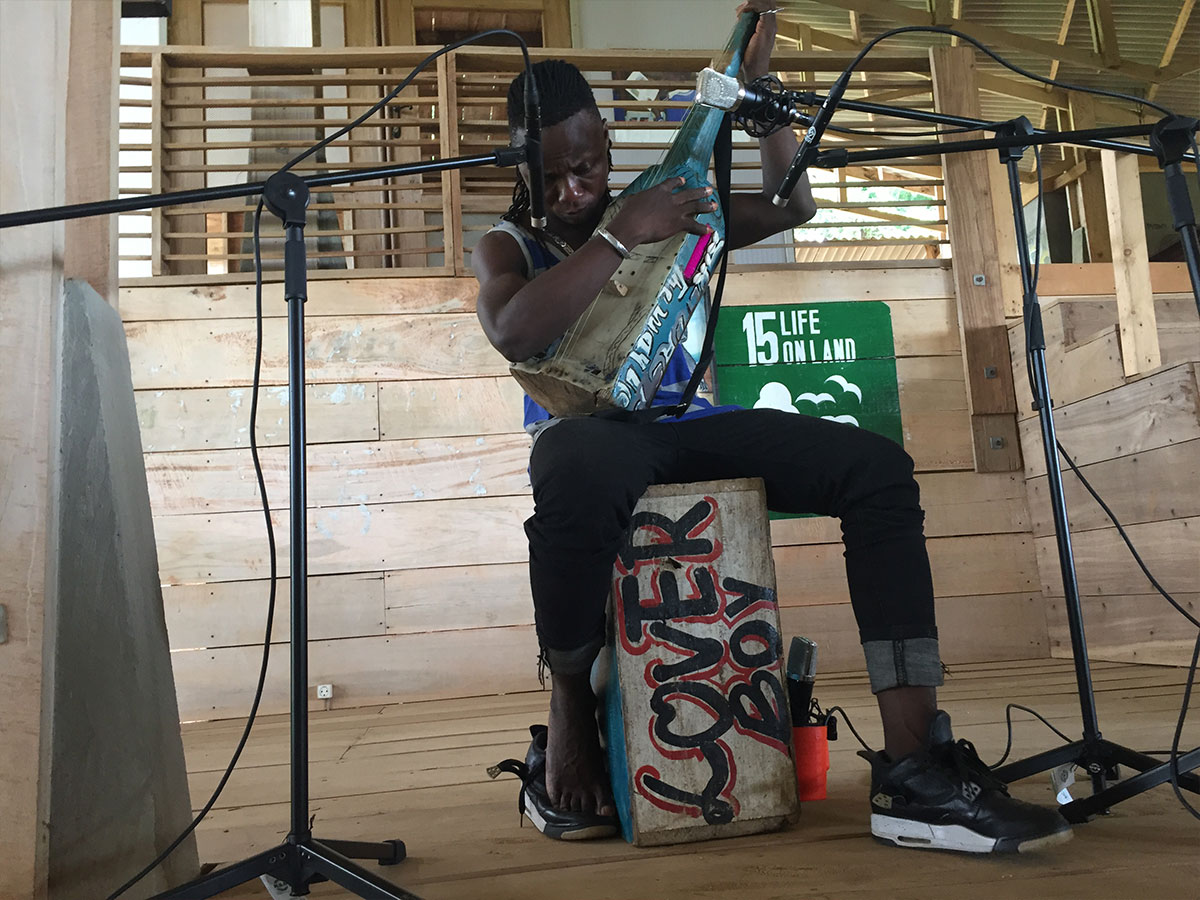 Lauten Audio's High and Low-Cut Filters
Of the Lautens, Sam says "The mics were great! We were operating under difficult scenarios all round, with no expensive pre-amps to help the tone, so I was relying on them to just do the job straight out of the box."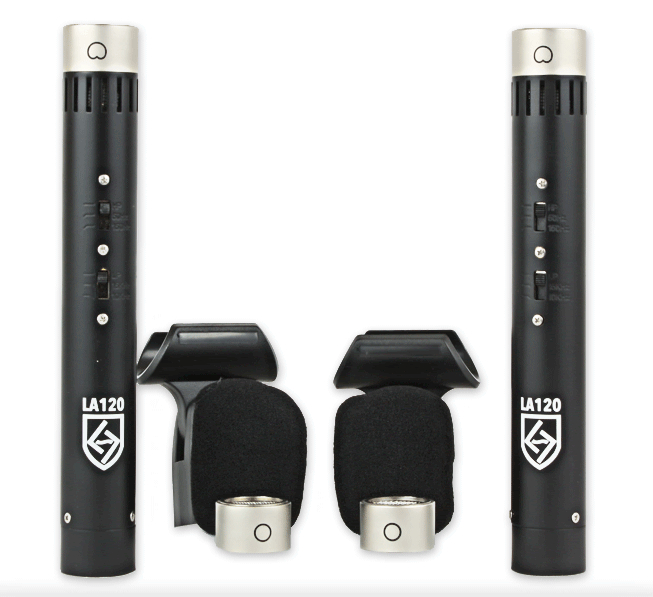 "On vocals they performed fantastically. There were so many vocal tones around – male and female, rappers, singers, spoken word. We also had guitars, horns, percussion – the Lautens are indeed very versatile, and we didn't have any problems with any of those sources."
All three of the Lauten Series Black mics have high and low-cut filters built-in, which can help to shape the tone of instruments during recording. The filters can also be used to reduce any unwanted background noise, such as rumble from traffic, or higher frequencies from computer fans or air-conditioners.
Sam continues, "Outside of the writing sessions, we also recorded some very percussive local groups in different environments. The filters came in useful on a couple of occasions, taming room reflections and dealing with extreme frequencies both low and high, as I experimented with the best mic position for the rejection of other sounds."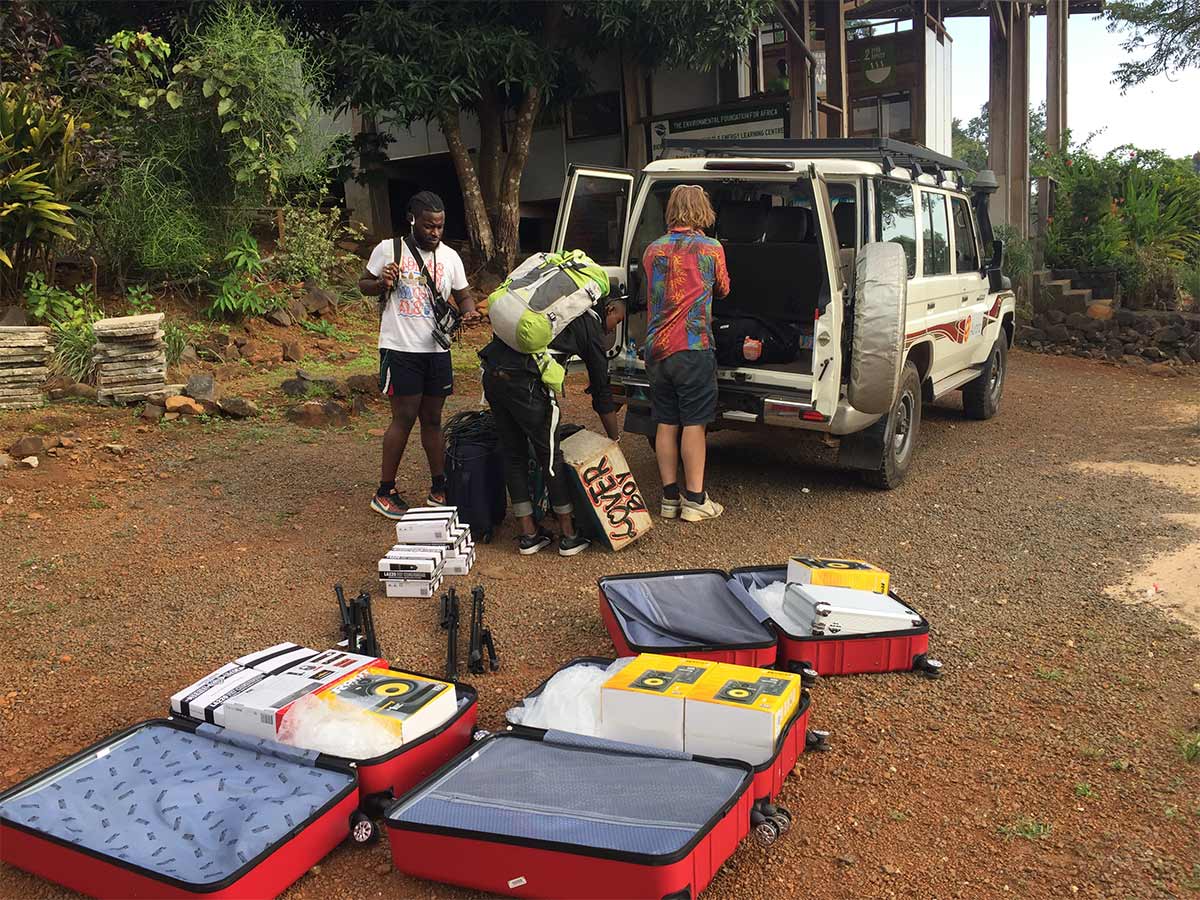 Collaboration and shared experiences
"This project comes from a place of engagement throughout, and our focus has always been on collaboration and shared experiences. We are all trying to learn from each other, and support the varied ambitions and skills we have collectively." 
"Having Lauten and Synthax UK with our other partners so engaged in working with us was extremely positive for everyone. Not only did it allow for us to make the best recordings we could, but as we unpacked the gear it became clear to everyone that we had great equipment to use, and that set the atmosphere off in the right direction. So I would like to add a thank you from everyone involved."
Our thanks to Sam Wheat. To find out more about his work as a producer and engineer, visit his website at www.samwheatmusic.com
You can find out more about the work provided by the Aurora Foundation by visiting their website at http://aurorafoundation.is
Find out more about Lauten Audio microphones
Find out more about Metropolis Studios
---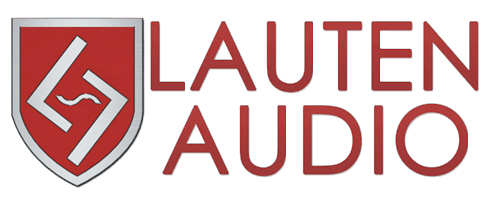 If you'd like to know more about Lauten Audio microphones, give us a call on 01727 821 870 to speak to one of our team or to arrange a demo.
You can also contact us via email.