The Ferrofish Pulse 16 range adds up to 16 channels of line-level I/O to any ADAT or MADI-equipped audio interface, with a further option for audio networking via Audinate's Dante protocol.
Designed for both studio and live recording, the Pulse 16 Series is a range of cost-effective, 16-channel AD/DA converters from German manufacturer Ferrofish.
Featuring the same conversion quality as Ferrofish's popular 32-channel converters, the Pulse 16 combines high-quality analogue inputs and outputs on TRS connectors, with full control via the simple and user-friendly front panel, or remotely via the free RemoteFish software.
In this video we take an in-depth look at the three different Pulse 16 models, and how each can be used to add extra channels to an audio interface for direct recording with synthesizers and drum machines, external hardware FX and mixing consoles.
Watch the Ferrofish Pulse 16 Overview video
See more videos at Synthax TV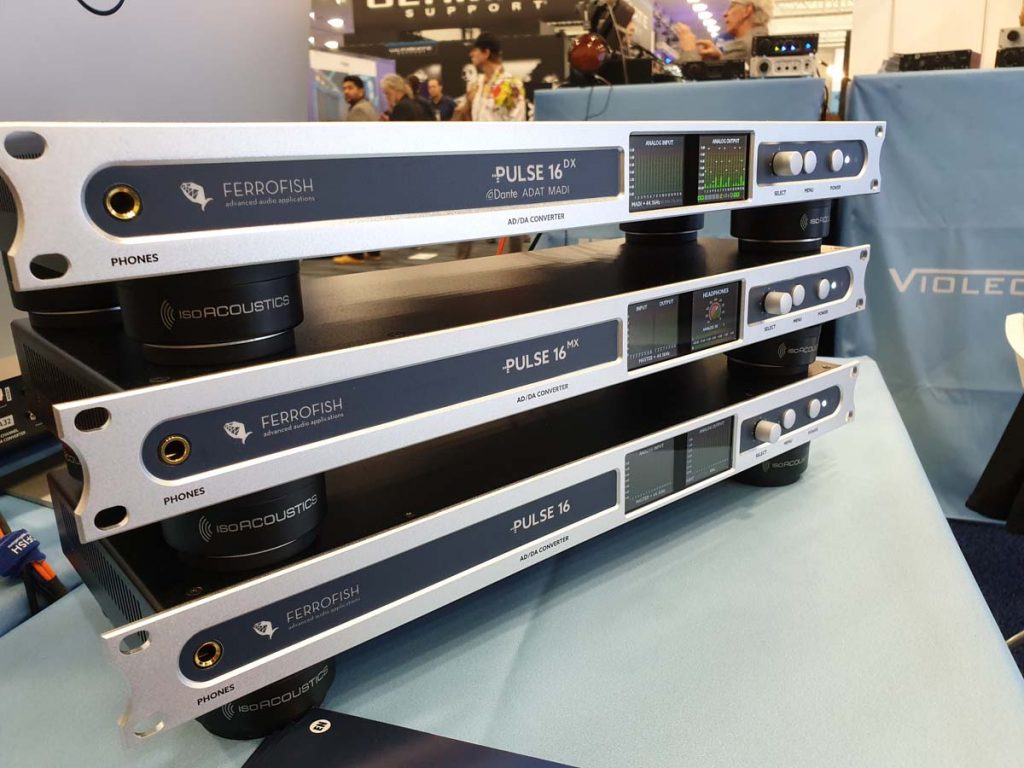 Ferrofish Pulse 16 / MX / DX
The Pulse 16 comes in three different versions to suit a range of setups – the Pulse 16, Pulse 16 MX and Pulse 16 DX.
All three feature 16 balanced TRS inputs and 16 balanced TRS outputs, with a range of digital connection options that allow for easy connection to a wide range of professional audio interfaces.
The standard Pulse 16 comes with dual ADAT I/O, meaning all 32 channels can be readily available for recording/playback when paired with any of RME's Fireface range of interfaces.
The Pulse 16 MX has everything found on the Pulse 16 but with the addition of MADI I/O, allowing it to be used as part of higher channel count setups. 192 kHz recording of all 16 channels is also possible via S/MUX.
Finally the Pulse 16 DX adds Dante I/O, for adding 64 Dante channels each way to and from analogue, ADAT and MADI via Audinate's popular audio networking format.
See the full range of Ferrofish AD/DA Converters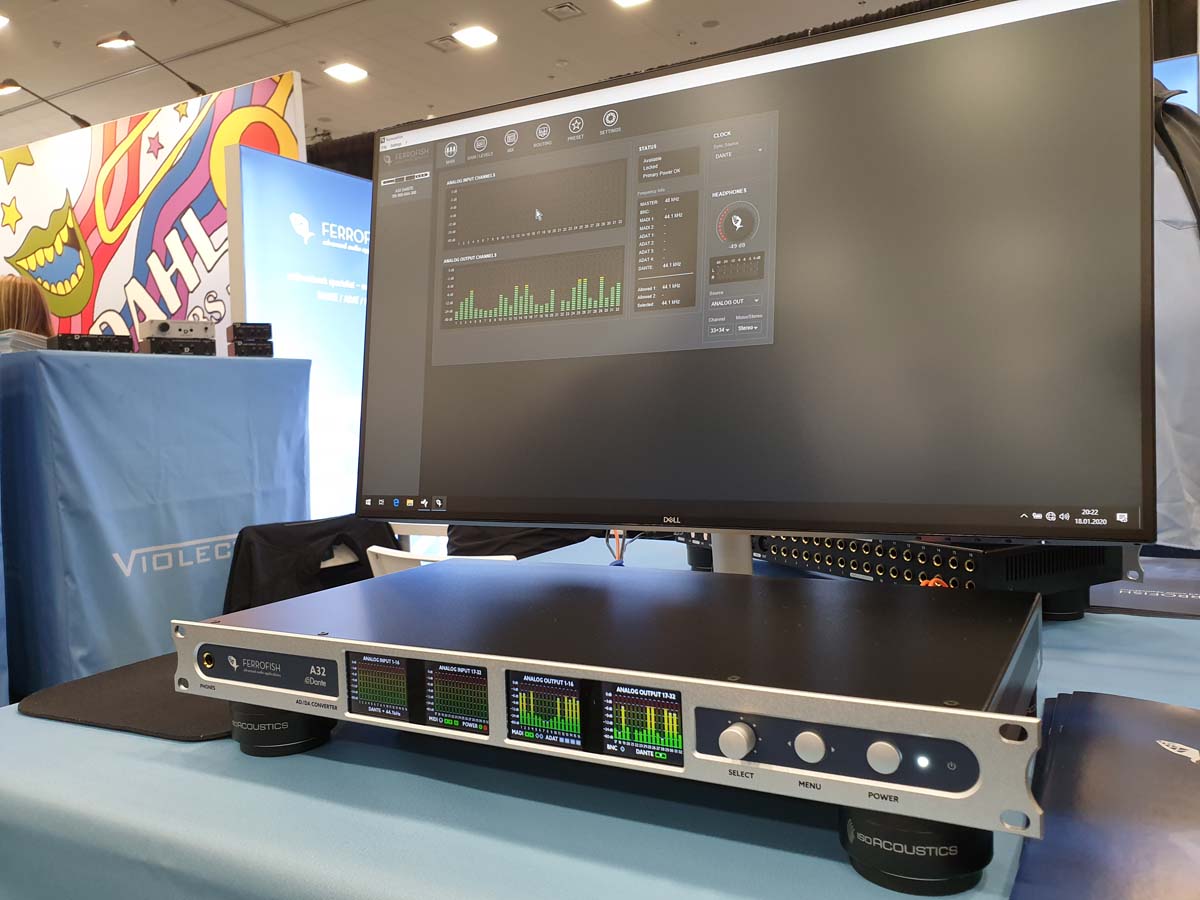 RemoteFish – remote control software (Mac/Windows)
All three Ferrofish Pulse 16 converters can be remote controlled via the RemoteFish software application. For the Pulse 16, control occurs via the on-board MIDI I/O, whereas the MX and DX can also be controlled via MIDI over MADI (both MX and DX), and via Dante (DX only).
RemoteFish offers control over everything found on each Pulse 16 converter, such as individual or group gain control; signal routing; control of settings; and the saving and loading of pre-sets, and multiple units can be controlled simultaneously.
See the full range of Ferrofish AD/DA Converters
---

If you'd like to know more about Ferrofish AD/DA and format converters, give us a call on 01727 821 870 to speak to one of our team or to arrange a demo. You can also contact us.