Latest firmware adds new features for the RME M-32 Pro Series (v2.0.0), including increased channel count and MILAN compatibility, and improvements to the 12Mic and AVB Tool (v1.1.2).
All downloads are available here.
This update brings the functionality and AVB channel count of the M-32 Pro Series into line with RME's other AVB-based audio networking devices.
As of 2.0.0, the M-32 Pros now feature the same RME Web Remote as the 12Mic, AVB Tool and M-1610 Pro, with an enhanced JSON API for remote control over any type of network connection, as well as full compatibility with the MILAN standard, provided improved compatibility with other AVB devices (from any manufacturer).
The AVB channel count has also been increased from the previously 64 channels (4 streams) to 128 (8 streams), as well as adding single channel routing across all inputs and outputs.
For the 12Mic and AVB Tool, firmware version 1.1.2 brings a number of improvements and fixes, including individual device names for each browser tab (when using the RME web remote with multiple AVB devices), thus allowing for easier device identification when working with larger AVB audio networks.
These updates are recommended for all users – both are available for download on the RME website here.
For further information, please see the included readme files.
Watch the RME M-32 Pro Series overview video
See more videos at Synthax TV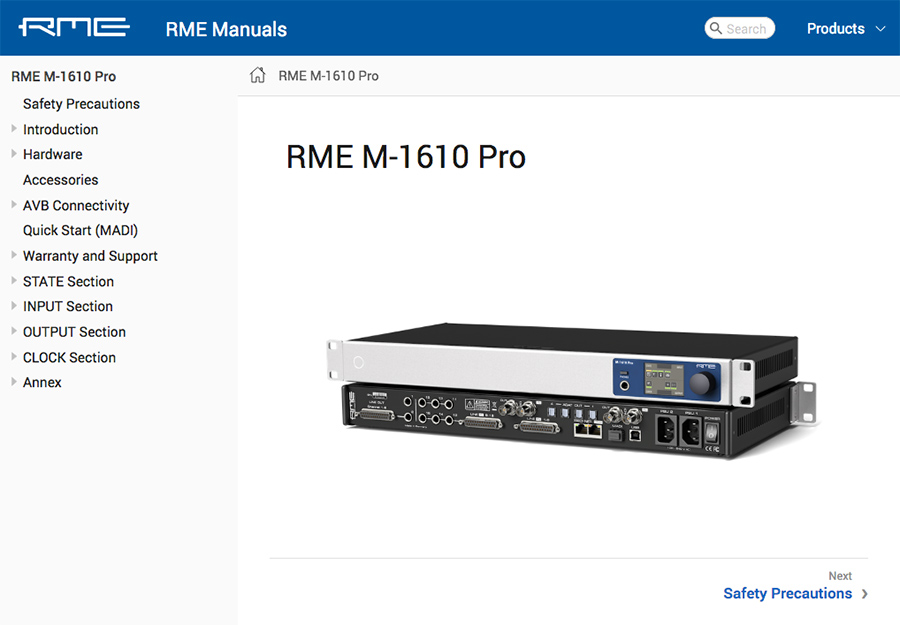 New online user guides for RME AVB Series devices
The user manuals of these four products (and the new RME M-1610 Pro) have also been released online in a completely new format.
All features are clearly separated into concepts, instructions and references, with extensive search functionality, animations, and user feedback integration.
Individual topics can be linked and shared online to provide relevant information at a glance. The original PDF manuals are also still available.
Check out the new AVB user guides here
See the full range of RME Audio Networking Devices
---

If you'd like to know more about any of RME's audio interfaces, soundcards, AD/DA Converters or microphone preamps, give us a call on 01727 821 870 to speak to one of our team or to arrange a demo.
You can also contact us here.