Lauten Audio's founder Brian Loudenslager explains his design philosophy when creating high-end studio microphones.
Lauten Audio is a boutique, family-run microphone brand based in California, USA. Specialising in the design of unique, innovative and flexible microphones, Lauten mics can be found in studios around the world and heard on countless hit records.
Having started out as a strictly 'high-end' manufacturer, the company has expanded its roster in recent years to offer three distinct ranges. From the cost-effective Series Black; to the mid-priced, noise-rejecting Synergy Series; and the premium sound of the Signature Series, there's now a Lauten microphone to suit any recording budget.
Check out the below video for a brief introduction to the company and for an insight into the design philosophy of Lauten's founder Brian Loudenslager.
See the full range of Lauten Audio Microphones.
Crafting Inspiration: Lauten Audio Microphones
See more videos at Synthax TV
Lauten Audio Signature Series – Large Diaphragm, Huge Sound
The Signature Series is Lauten Audio's range of iconic, premium studio microphones. Whilst many companies seem content with emulating existing mic designs, Lauten are creating the classics of the future, with the flagship Eden LT-386 the jewel in the Lauten crown.
A selection of large-diaphragm tube and FET condensers, the Signature Series provides clarity, detail and punch across the board. Each one is hand-made and tested by the Lauten team at the company's facility in California, and ships with a variety of accessories as standard including shockmounts, storage cases and custom-made power supplies.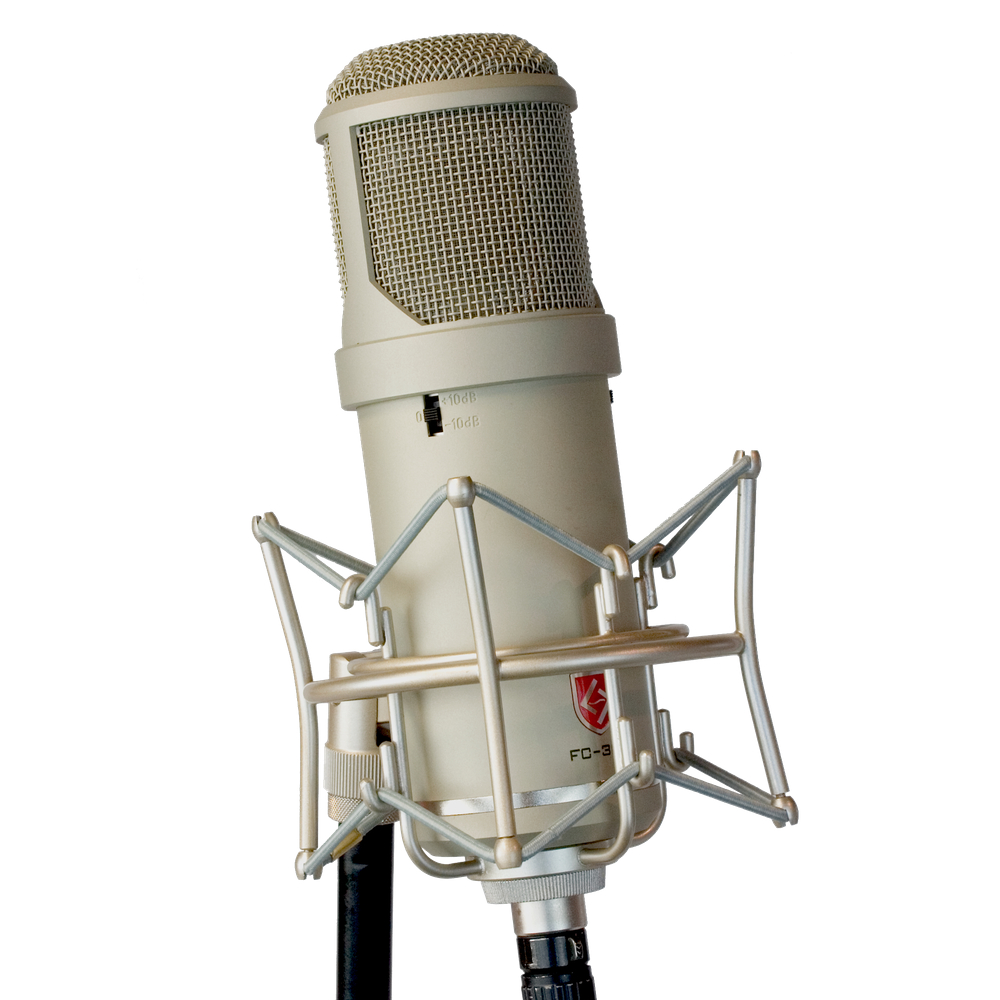 Atlantis FC-387 – Multi-voicing FET studio vocal microphone
The Atlantis is three distinct FET microphones packed into a single, hand-finished brass enclosure. Designed in close collaboration with renowned producer and mix engineer Fab Dupont, the Atlantis provides a dynamic and versatile wealth of sound that makes picking the right microphone for even the most troublesome sources as easy as flipping a switch.
From modern, tight and bright to smoky vintage velvet, the Atlantis offers an analogue abundance of ready-for-mix sounds in a single microphone.
Find out more about the Atlantis FC-387 microphone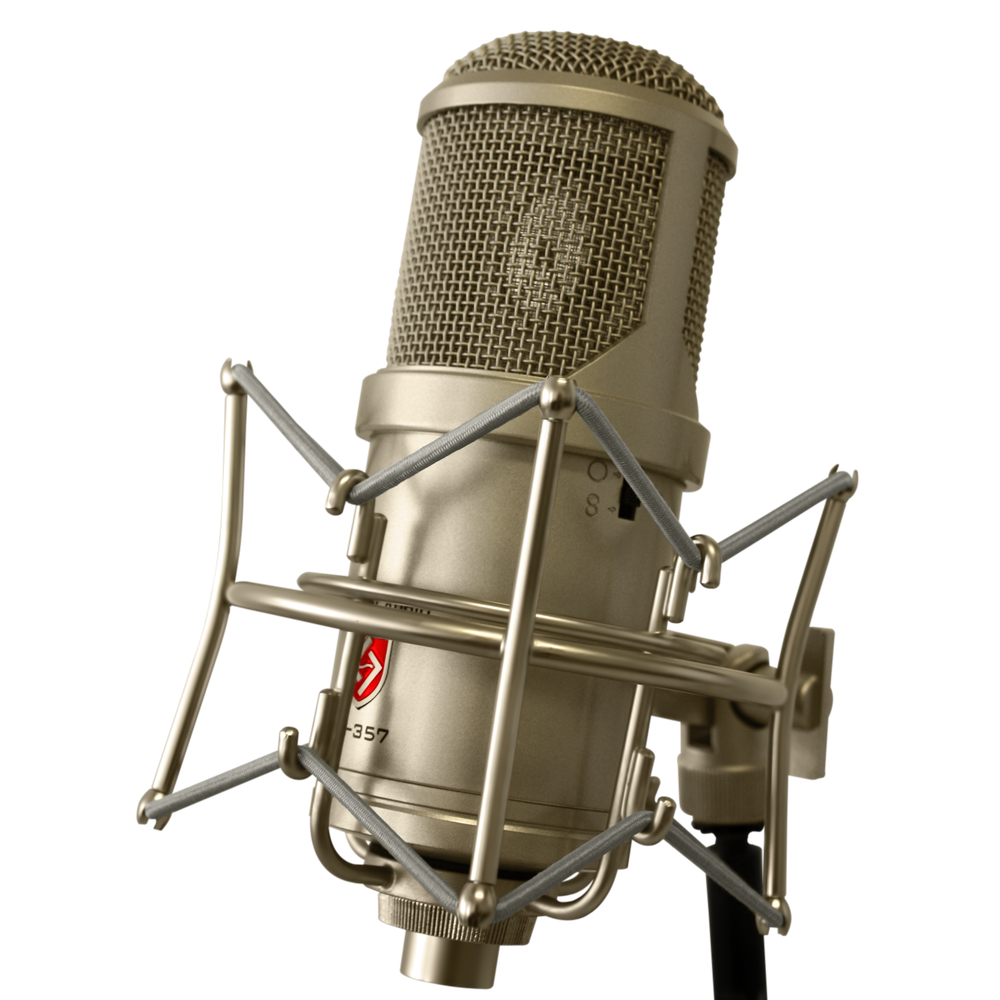 Clarion FC-357 – Classic FET sound with a modern touch
The Clarion FC-357 is brings Lauten's unique take to a vintage FET condenser microphone, modified with a touch of modern, top-end air.
This custom-crafted studio workhorse captures vocals with faithful and present realism, kick drums with rich detailed impact, and bass guitar with astonishing depth and dimension.
Find out more about the Clarion FC-357 microphone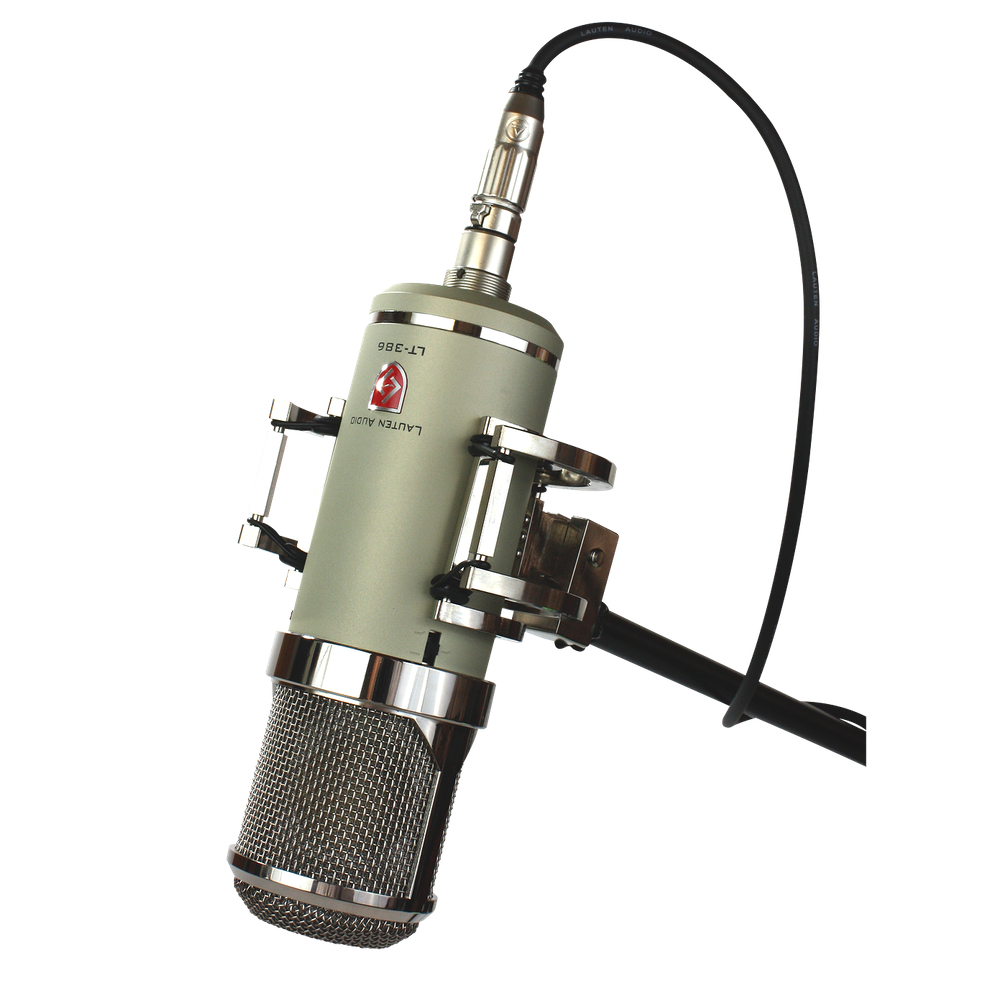 Eden LT-386 – A modern tube microphone like no other
The pinnacle of Lauten Audio's microphone designs – the Eden LT-386 combines three distinct tube microphones into a single, hand-finished brass enclosure and topped with a nickel-plated crown.
This custom-crafted work of art is equipped with Lauten Audio's exclusive 38mm capsule, Multi-voicing® circuitry and harmonic sound shaping for an unparalleled breadth of timbres. From smoky and warm to modern, open and everything in between, the Eden offers a vast expanse of effortlessly accessible sonic possibilities unlike any other microphone.
A large diaphragm capable of huge sounds, the LT-386 is for discerning audio engineers in search of the most diverse and useful studio vacuum tube microphone.
Its unique blend of classic and modern design theory exhibits a smooth, rich low and mid-range, with high-mid and treble timbres reminiscent of premier classic vacuum tube microphones.
From its attached, semi-permanent suspension mount, to its three different switches (housed on the microphone itself), the Lauten Audio Eden is a genuine modern classic that offers an endless palette of sound.
Find out more about the Eden LT-386 microphone
---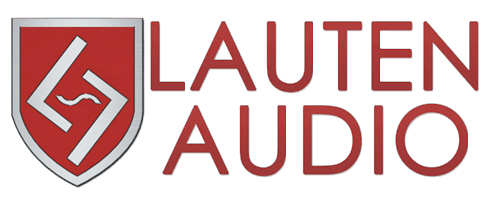 If you'd like to know more about Lauten Audio microphones, give us a call on 01727 821 870 to speak to one of our team or to arrange a demo.
You can also contact us via email.