Calrec and Dolby provide free Dolby Atmos® training for the Calrec Brio broadcast mixing console
Calrec Audio has expanded their free online training resources with three new modules, providing an introduction to mixing live broadcasts in Dolby Atmos®.
The demand for Dolby Atmos mixes has grown significantly in the past couple of years, with service providers increasingly requesting delivery of the format for their live events coverage.
In response to this on-going demand, Calrec's new training modules provide an introduction to creating and monitoring immersive mixes with a variety of inputs, showcasing how this is achievable even with smaller consoles, such as Calrec's own Brio 36.
Boasting 96 full DSP channel inputs, the Brio comes complete with dynamics and delay on every path. Automatic downmix facilities – and an internal router that allows users to quickly patch post-fader outputs as monitor inputs – greatly simplifies the management of audio channels in an immersive audio mix.
"Mixing in Dolby Atmos enables the ability to place an audio source freely within a three-dimensional environment; not only within a 5.1 or 7.1 bed, but also overhead," explains Henry Goodman, Director of Product Development at Calrec. "Many larger consoles have features which make this easy, but assistive features on smaller desks can also help reduce the workload when it comes to NGA mixing for live broadcasts."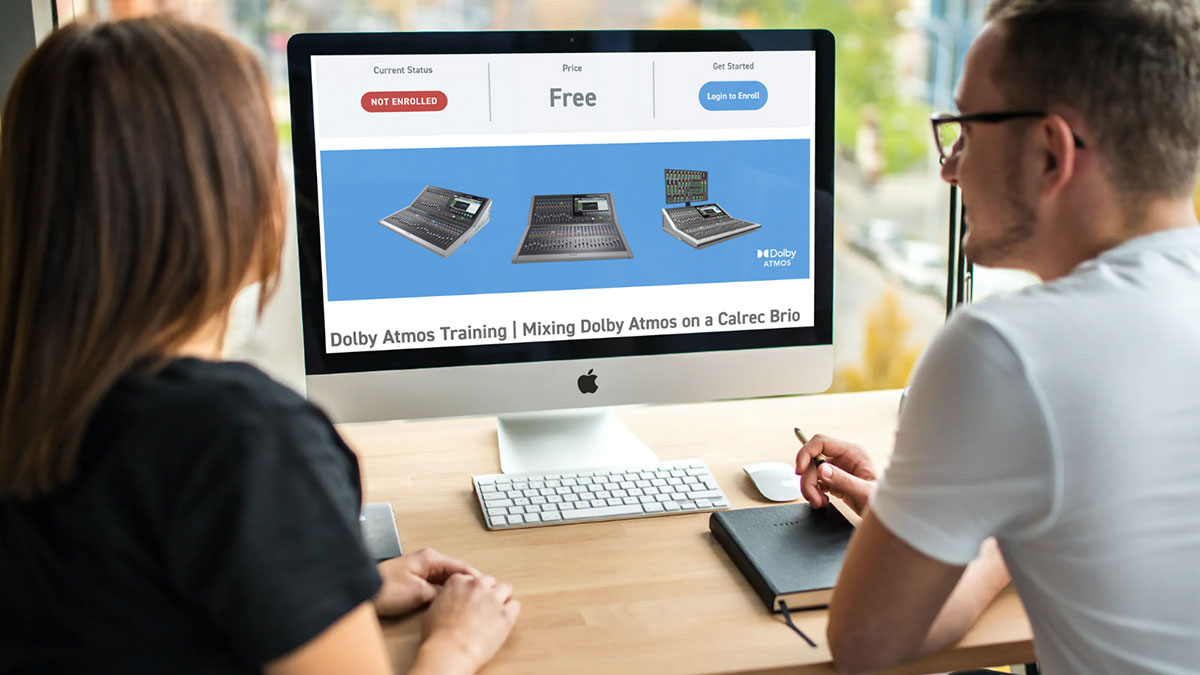 "For live broadcasts, all the Dolby Atmos work is done in real time in the mixing desk rather than in post-production; there are no retakes in live TV, so mix engineers have to get it right the first time, as well as create additional outputs for host and international mixes, plus surround, stereo and mono versions!" says Goodman.
"The broadcast landscape has changed rapidly over the last few years with the rise of live events delivered in Dolby Atmos, which is why online training courses are more important than ever," adds Mike Babbitt, Director of Solutions Engineering at Dolby Laboratories. "It has been great to work with Calrec on this effort, which will provide additional tools and resources that the next generation of broadcast mixers will need to meet this growing demand from service providers."
From sports coverage to major worldwide events, broadcasters and streaming platforms are consistently choosing to deliver their premium entertainment in Dolby Atmos, providing viewers with the ultimate in home entertainment. NBC has been providing Dolby Atmos for their leading sporting events since 2016, and in the UK all tier one football matches have been available in Dolby Atmos since 2017, along with a number of other sports such as cricket, basketball, boxing, tennis and even the darts!
If you'd like to know more about the Calrec Brio or Type-R,
give us a call on 01727 821 870, or contact us to book a demo.
Stevie Kaura Jr., Senior Audio Mixer at ESPN, says "One of the things I love about Calrec and Dolby Atmos is how easy it is to set up. With Calrec you just follow the instructions and as long as your speakers are patched correctly… hey presto! Dolby Atmos. I also love the creative freedom Dolby Atmos provides. You can take a moving graphic that has noise associated with it and go to town by flying the noise almost anywhere. Does stereo still exist after Dolby Atmos?"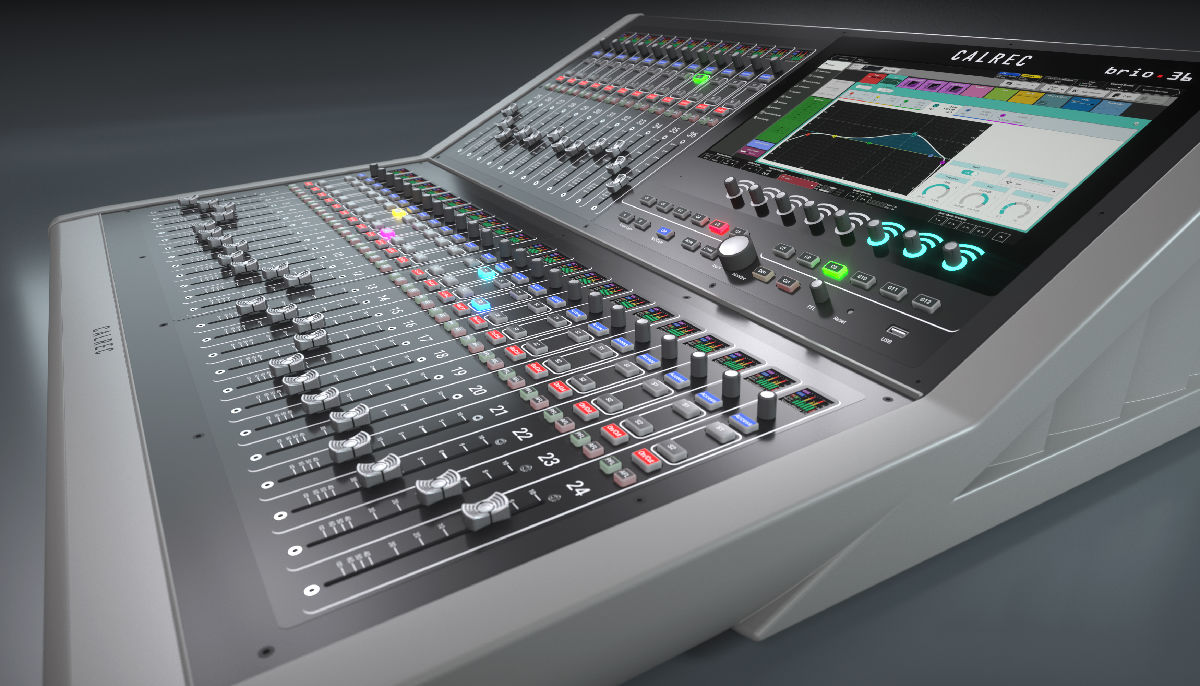 Josh Daniels, Audio Mixer for NBC and the NHRA, says "Mixing in Dolby Atmos heightens the experience of live television production. I enjoy being on the cutting edge of technology and with Dolby Atmos that's exactly where you're at. Mixing NHRA Drag racing has been a great experience for me and being able to do that in Dolby Atmos has given me a better appreciation for what I do. I'm trying to bring people that punch that Nitro cars deliver on every pass. Being part of creating and developing technology that pushes us to the next step is an amazing feeling."
Understanding the ever-changing technological landscape is vital for engineers tasked with bringing consumers the best in audio experiences, and as such Calrec is proud to offer continued value to its customers through on-going ventures such as the Calrec Sound Institute.
Calrec's Dolby Atmos® training for Brio is available to all via the Calrec Sound Institute.
Find out more about the Calrec Brio 36 broadcast console.
---

If you'd like to know more about the Calrec Brio, Type R or Hydra2 network, or would like to arrange a practical demonstration, give us a call on 01727 821 870 to speak to one of our team.