Recording and mixing with a USB-MIDI control surface (aka a DAW Controller) for hands-on, tactile control.
For our latest video, we look at the benefits of adding a DAW Controller to a software-based recording and mixing setup.
We've used the Icon Platform M+ for our example, a compact 8-channel control surface that features everything you need for basic recording and mixing (and can be used with any of the most popular DAWs) – comprehensive tracking and transport controls, motorised faders for easy project recall and automation, an optional display add-on, plus the ability to expand up to 32-channels (via Icon's Platform X+ fader expanders).
We'll also be following this video up soon with a look at using the Platform M+ for controlling VSTs – and even checking out some other types of software a MIDI controller can be used for – so make sure you subscribe to our youtube channel so you get instant alerts for our latest videos.
See more videos at Synthax TV
Moving away from the mouse and keyboard…
There's no doubt that recording software has made recording and mixing more accessible than ever, with even the cheapest of computers now able to handle multi-track recording.
Whereas previously you needed access to a room full of expensive specialist equipment, and the knowledge to work with mediums like tape, DATs or standalone hard disk recorders, it's now standard procedure to use a computer for pretty much all of your recording needs.
Most of the best vintage gear has been emulated and made available in much cheaper plugin form – and the ability to run multiple instances of those plugins is a godsend – and some of the best mix engineers in the world are happy to operate entirely 'in-the-box'.
Traditional mixing still revolves around the use of a console however, and for good reason. Nothing beats having a bunch of real faders in front of you, and many engineers feel the 'emotional connection' to the art of mixing suffers when working solely with a mouse and keyboard.
What's more, having a set of dedicated controls at your finger tips can really help speed up your workflow when recording and mixing, as well as offering up potential for use in live performance, as well as podcasting and streaming (for triggering sounds and scene switching, and even controlling lighting).
What is a DAW Controller?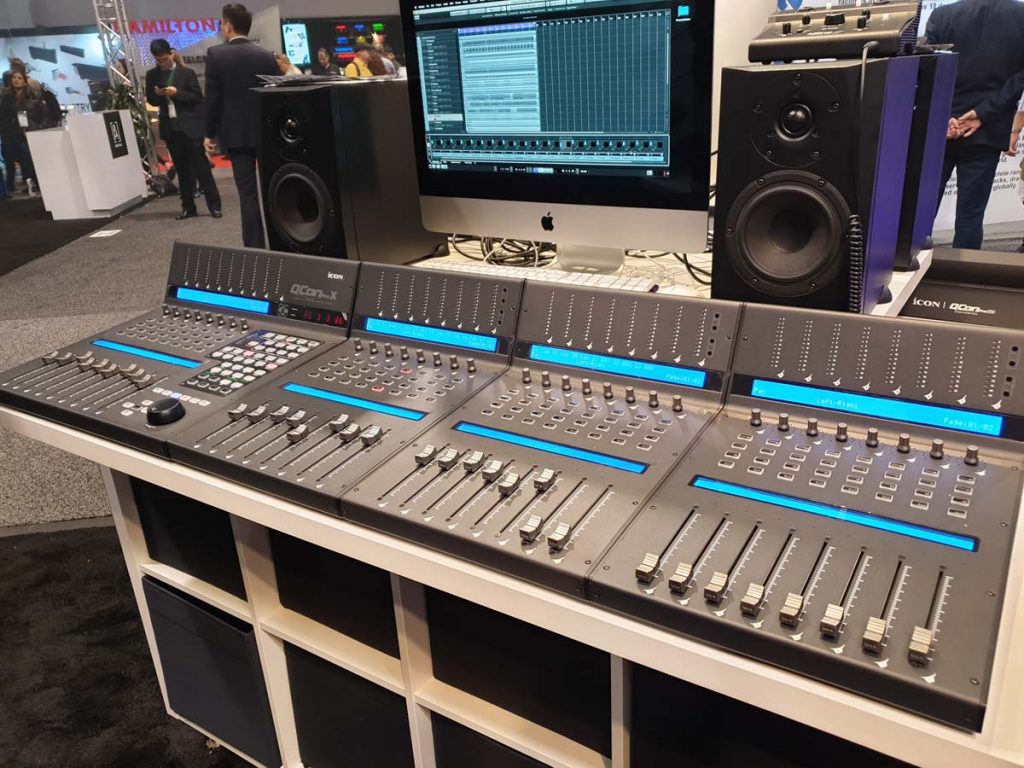 The term 'DAW controller' can be applied to any piece of hardware that has been designed to interact with a Digital Audio Workstation (such as Ableton, Cubase, Logic or Pro Tools), with a selection of physical controls like faders, encoders and buttons that allow the user to make adjustments in their chosen software – usually via the trusty MIDI protocol – and providing a similar level of control as that of a mixing desk.
Also known as a 'MIDI controller' or a 'control surface', DAW Controllers come in a range of shapes and sizes, however the term generally refers to devices that emulate a traditional mixer, for control over levels and panning, along with buttons on each channel for record arm, mute and solo. A jog wheel is also usually included for easy navigation within a project, plus transport control shortcuts for things like global record, zooming in and out, and start/stop buttons for playback.
Unlike a mixer which has inputs and outputs for connecting analogue and digital sources (e.g. mics, instruments, effects and other studio equipment), a DAW controller doesn't pass any audio itself – it's simply there to send control messages to any supported recording software, which responds to the movements you make via the controller.
These days most DAW controllers will connect with a Mac or PC via USB, although some still feature MIDI I/O for connecting MIDI cables directly with other studio hardware (e.g. hardware synthesizers).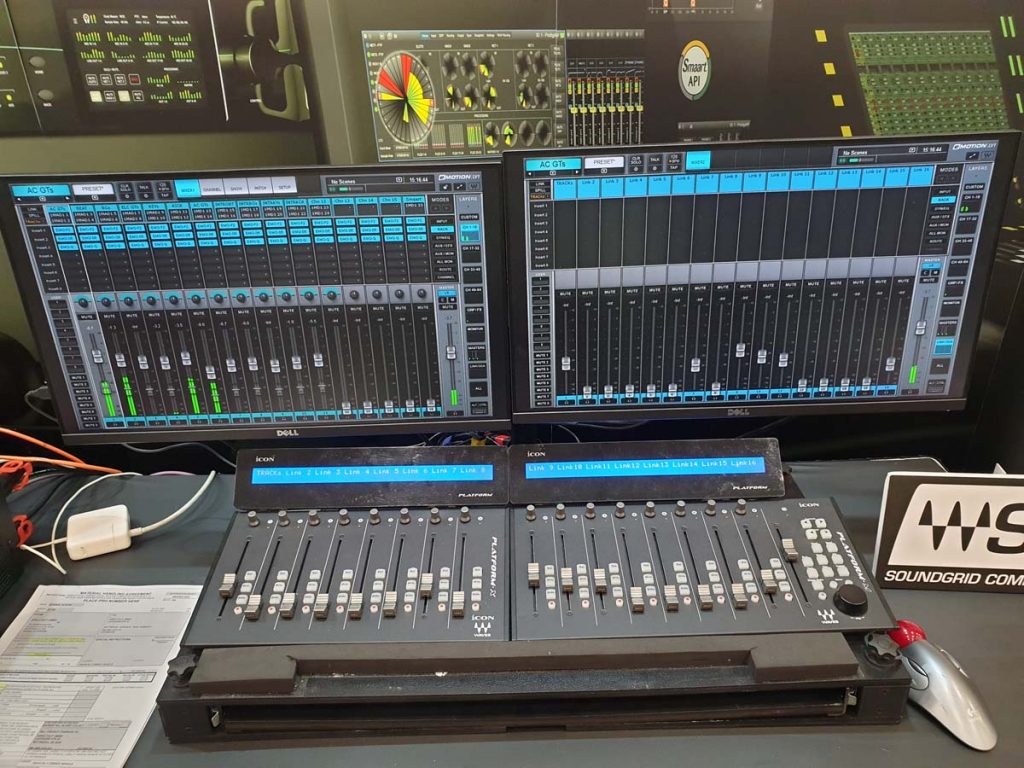 Why use a DAW Controller?
The main benefits of a DAW controller is having a set of dedicated controls directly accessible at all times, allowing for quick adjustments to a recording on the fly – including for multiple channels – and for the easy recording of real time automation.
You can also assign a controller to control aspects of virtual instruments and plugins – usually via your DAW or plugin's 'MIDI Learn' functions – as well as having dedicated buttons for any special functions you use frequently, or even for triggering sounds during a performance or livestream.
Transport controls also make it easy to move around your projects, setting up loop points and recording overdubs, as well as controls for zooming in and out.
Another often cited – but somewhat less tangible – benefit of controllers, is how they can help take the focus off of your computer screen, and instead keep you focused on purely using your ears, as well as allowing you to 'play the mixer' in a way that's trickier with just a mouse and keyboard. Changing FX send amounts, automating panning mid-way through a track, or riding the fader of instruments that benefit from a more dynamic and expressive performance (e.g. vocals and strings) – all of these tasks can feel a lot more organic when performed with a set of faders or encoders.
Finally DAW Controllers are also generally a lot cheaper than a full-size console, and generally smaller too, making them great for smaller spaces and mobile recording. They're also great practise if you plan to eventually move to working with a larger console, and many offer cross-platform flexibility, making it easy to switch over to a different DAW. Default patches are usually offered for a variety of DAWs out of the box, and custom patches can be saved and loaded for use with instruments and effects plugins.
Some controllers such as the Platform M+ are even modular, giving you the option to add more faders and buttons to your setup at a later date.
Icon DAW Controllers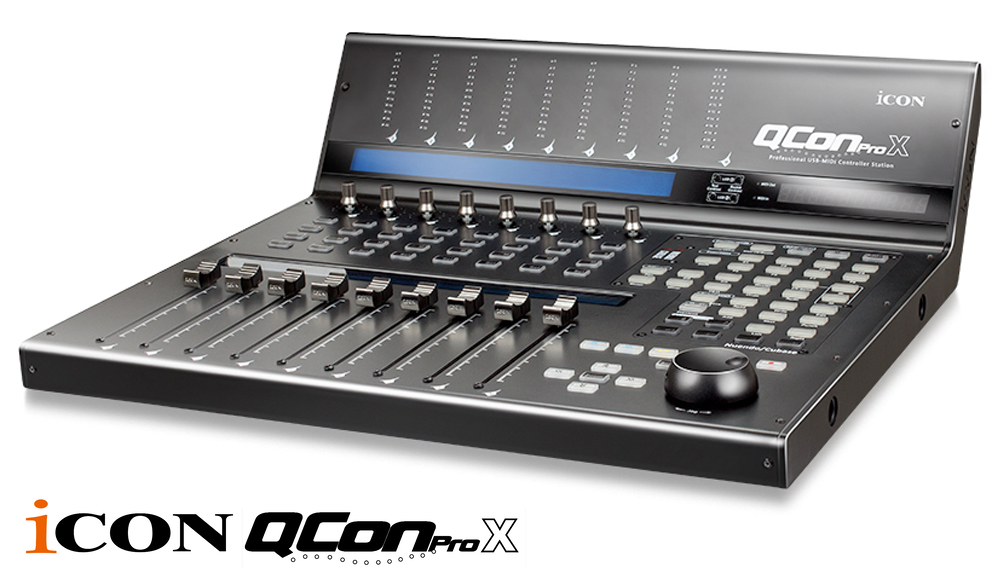 Here at Synthax UK, we're the official UK distributor for the range of DAW controllers manufactured by Icon Pro Audio – a selection of cross-platform / universal control surfaces with motorised faders that offer a great bang-for-buck option, with a sturdy build-quality and support (and button overlays) for all the of most popular DAWs including Ableton Live, Bitwig, Cubase / Nuendo, Logic Pro, Pro Tools, Reaper, Reason, Samplitude and Studio One.
The full-size Qcon pro X includes a full meter bridge section, whilst the slightly smaller G2 is a direct update to the popular silver QCon Pro.
The Platform Series are better served for laptop and mobile use, and like the larger QCons, can be expanded with up to three fader expanders for a maximum of 32 channels.
See the full range of Icon DAW Controllers
---

If you'd like to know more about Icon Pro Audio DAW Controllers, give us a call on 01727 821 870 to speak to one of our team.
You can also contact us here.