We are an established supplier of professional audio equipment, with a fresh approach.
Synthax Audio UK is a professional audio distributor supplying the recording studio, live audio, broadcast, installation, education and scientific application markets.
Representing a number of established pro audio manufacturers, we keep immediate stock of all key items from our brands including RME Audio, Calrec Brio and Type R, Ferrofish, Dynaudio, Appsys ProAudio Multiverter and SRC, DirectOut, TIERRA Audio and Lauten Audio Microphones.

The majority of the professional-level products in our catalogue are available at a very quick turnaround time, either directly from ourselves (with free next working day delivery on all items over £50), or via our network of Authorised UK Dealers.
We are also happy to provide demos – either remotely or in person – as well as pre and post-sales advice for any of the products we supply, which includes broadcast mixing consoles, audio interfaces, sound cards, studio monitors, microphone preamps, AD/DA and digital format converters (ADAT, MADI, Dante, AVB, AES-67), audio networking and bridging solutions, MIDI controllers and premium studio microphones.
In system design, we have specified equipment ranging from top-flight multi-redundancy playback systems for live touring, through to multi-channel record and playback in education and installation, and now include Calrec Brio and Type R Live to Air mixing consoles in our portfolio.
In technical applications, we've provided equipment to science labs, the automotive industry and even oil exploration to monitor whale migration routes!
If you have any questions or would like to arrange a demo of any products from of the brands, then please give us a call on 01727 821 870 or contact us via our webform.
Synthax Audio (UK) Ltd
Unit 13, Sovereign Park
Cleveland Way
Hemel Hempstead
HP2 7DA
Tel: +44 (0) 1727 821 870
E-Mail: info(@)synthax.co.uk

How to find us…
Opening Hours
We are normally open for business as follows, except under exceptional circumstances:
| Day | Opening Hours |
| --- | --- |
| Monday: | 9.00am – 5.30pm |
| Tuesday: | 9.00am – 5.30pm |
| Wednesday: | 9.00am – 5.30pm |
| Thursday: | 9.00am – 5.30pm |
| Friday: | 9.00am – 5.30pm |
| Saturday: | Closed |
| Sunday: | Closed |
Meet the team!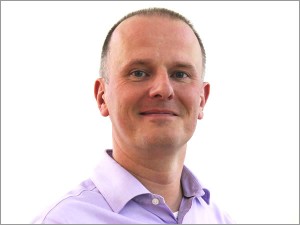 Martin Warr – Managing Director
After studying Music Technology at the University of York, Martin went on to specify mixing consoles at Soundcraft, before joining Mackie in the late 90's. After time spent as their technical sales man (which involved a lot of hanging out in studios drinking coffee), he eventually took the reigns as Head of the UK with responsibility for Mackie, EAW, RCF, Ampeg and others.
He bought Synthax Audio UK in 2007 and has since worked to build a portfolio of quality products, along with an excellent team to sell, support and market them. In his spare time, Martin sings a bit of Bach, plays the piano, and also the 'cello in a string quartet, while listening to 90's dance music for light relief.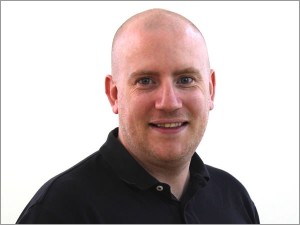 Luke Brennan – Operations Manager
Luke has been an integral member of the Synthax team for a number of years, gaining a wealth of knowledge in operations and office management, before moving into his current role as Operations Manager.
In his spare time, he can be found in either a pub, at a football match, or at a gig – preferably in Manchester.
Luke is the proud father of one – French Bulldog Frank!
Anna had a financial background right from leaving school, working in a bank and building society, then after exams, going to work within the finance dept of a large organisation for five years.
To gain further knowledge and experience, she decided to leave and set up her own private practice. After gaining her AAT qualifications, she has been successfully freelancing for over 27 years, both within practice and for various businesses like Synthax.
Anna enjoys watching Rugby, especially the recent World Cup matches, Ceroc dancing and cooking.

Sebastian (Bas) Free – Marketing Manager
Having studied for a BTEC in music technology, he spent the next few years working at various dead-end jobs while spending all of his free time writing electronic music and DJ'ing at house parties. Upon reading of an opening at Synthax Audio UK, he jumped at the chance to join the team in order to be around what he loves on a daily basis.
A lover of all forms of dark and weird electronic music, he continues to expand his vinyl collection along with updating his home studio with an ever-growing list of the latest toys (like guitars, you can never have too many synths!).
Just don't ask him to play anything that's ever been in the top 40.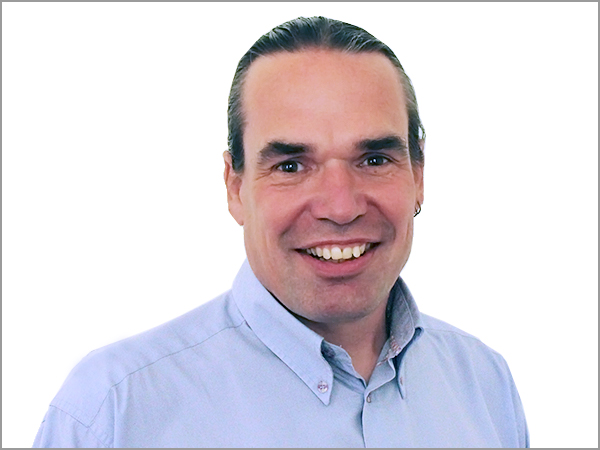 Simon Roome – Sales Manager

With over 25 years of experience, Simon is responsible for sales across the broadcast and professional parts of the Synthax UK portfolio, including the Calrec Brio and Type-R broadcast consoles, as well as pro audio solutions from RME, Ferrofish, DirectOut and Appsys.
Before joining Synthax, he previously spent 10 years working for Studer by Harman as UK Sales Manager and Product Manager.
Simon continues to leverage his many long relationships with important customers in the broadcast, live and professional audio sectors. He holds a range of accredited training certificates, including Calrec's Brio and Type R training modules, plus Audinate's Dante Level 3 and Dante Domain Manager Certification.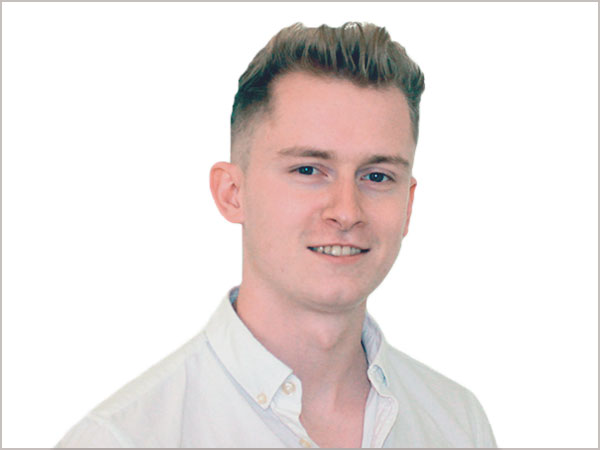 Mark Cull – Technical Sales Engineer

Mark's interest in music technology was sparked by the purchase of his first pair of turntables at a young age.
Since completing his bachelor's degree in Music & Sound Production Technology at the University of Bournemouth, Mark made a permanent move to England from his native Northern Ireland, joining Synthax in August 2019.
Mark is also 'Dante Certified', having completed Audinate's Dante Level 3 Certification.
When not developing new technical skills and supporting customers, Mark can be found creating house music and playing blues piano.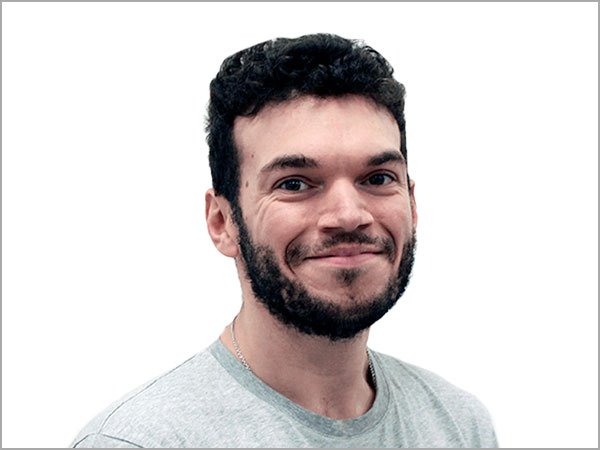 Matt Cook – Sales & Marketing Demonstrator

A lifelong fan of film scores and soundtracks, Matt's interest in music led him to study a his bachelor's degree in 'Music Composition and Technology for Film' which he completed in 2017.
With a keen eye for visuals and imagery, Matt's role at Synthax involves the design and editing of graphics and video, as well as social media management and the creation of web content.
Outside of work he enjoys following the highs and lows of Arsenal FC, keeping up with Formula 1, and half-finishing a lot of ambient orchestral music.
---


If you'd like to know more about any of the professional audio solutions supplied by Synthax Audio UK, give us a call on 01727 821 870 to speak to one of our team or to arrange a demo. You can also contact us here.