We are an established supplier of professional audio equipment, with a fresh approach.
As a value added pro audio supplier we represent only quality brands, and we always enjoy talking to customers about them.
Within the team, we have wide-ranging experience, in many styles of music and audio, in many applications of technology and in many kinds of system design. In music, from electronic to classical, thrash metal to funk, guitar bands and pop to jazz, we have dealt with them all. See our News pages / User filter for examples.
In technical applications, we've provided equipment to science labs, the automotive industry and even oil exploration to monitor whale migration routes.
In system design, we have specified equipment ranging from top-flight multi-redundancy playback systems for live touring, through multichannel record and playback in education and installation, and now include Calrec Brio Live to Air broadcast mixing consoles in our portfolio.
Synthax Audio (UK) Ltd
Salisbury Hall
London Colney
St. Albans
AL2 1BU
Tel: +44 (0) 1727 821 870
Fax: +44 (0) 1727 823 554
E-Mail: info(@)synthax.co.uk
Internet: www.synthax.co.uk
---
Meet the team!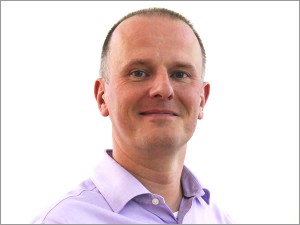 Martin Warr – Managing Director
After studying Music Technology at the University of York, Martin went on to specify mixing consoles at Soundcraft, before joining Mackie in the late 90's. After time spent as their technical sales man (which involved a lot of hanging out in studios drinking coffee), he eventually took the reigns as Head of the UK with responsibility for Mackie, EAW, RCF, Ampeg and others.
He bought Synthax Audio UK in 2007 and has since worked to build a portfolio of quality products, along with an excellent team to sell, support and market them. In his spare time, Martin sings a bit of Bach, plays the piano, and also the 'cello in a string quartet, while listening to 90's dance music for light relief.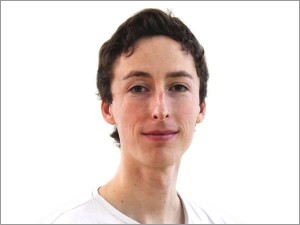 Rob Masters – Product Manager
Having completed a master's degree in Mathematics and Physics at the University of Warwick, Rob became the first member of the new Synthax team, back in 2007. Since then he has been involved in many areas of the business, developing an in-depth knowledge of our products and specialising in system design.
When not wrapping his head around the workings of a variety of audio equipment or driving spread sheets, Rob can usually be found collecting mud on his bike, rock climbing, noodling with his guitar or following the ups and downs of Watford FC.
Dave spent most of the 80's as a session bassist, working with a number of major (and some not so major) acts. By the early 90's, his passion for recording and performing took him into the production side of the industry and he engineered/produced various acts in and around Europe.
His experience and knowledge of studio gear, lead him to Stirling Audio in the late 90's where he became sales and marketing manager. Dave joined Synthax Audio UK in 2008 and now enjoys the principal role of marketing manager.
In his spare time, Dave still plays bass with a couple of bands while continually improving his knowledge of marketing strategies.
Luke gained a wealth of admin and operations knowledge at various market leading large organisations in several industries including IT, greetings cards and security before landing his role at Synthax.
In his spare time, he can be found in either a pub, at a football match, or at a gig – preferably in Manchester.
Luke is the proud father of one – French Bulldog Frank!
Anna had a financial background right from leaving school, working in a bank and building society, then after exams, going to work within the finance dept of a large organisation for five years.
To gain further knowledge and experience, she decided to leave and set up her own private practise. After gaining her AAT qualifications, she has been successfully freelancing for over 27 years, both within practice and for various businesses like Synthax.
Anna enjoys watching Rugby, especially the recent World Cup matches, Ceroc dancing and cooking.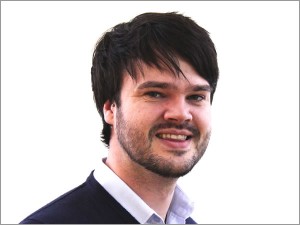 Bas Free – Digital Marketing Executive
Having studied for a BTEC in music technology, he spent the next few years working at various dead-end jobs while spending all of his free time writing electronic music and DJ'ing at house parties. Upon reading of an opening at Synthax Audio UK, he jumped at the chance to join the team in order to be around what he loves on a daily basis.
A lover of all forms of dark and weird electronic music, he continues to expand his vinyl collection along with updating his home studio with an ever-growing list of the latest toys (like guitars, you can never have too many synths!).
Just don't ask him to play anything that's ever been in the top 40.