Ferrofish A32 Dante (Discontinued)
From £3,579.00
Inc 20% VAT
Ferrofish A32 Dante
AD/DA CONVERTER
(DANTE, MADI & ADAT)
This product has been discontinued.
For the latest version, please see the Ferrofish A32pro Dante.
---
32 balanced inputs, 32kHz - 192kHz
32 balanced outputs, 32kHz -192kHz
64 Dante Inputs / 64 Dante Outputs
MADI optical and coaxial
4x ADAT TOSLINK inputs
4x ADAT TOSLINK outputs
S/MUX up to 192kHz
MIDI I/O (with MIDI over MADI)
BNC Wordclock
Redundant Power Inlets*
USB connection for firmware updates
4x TFT Screens allow control of all levels & settings
All 64 analogue channels visible simultaneously (peak & level display)
Extensive routing/mixing possibilities
Comprehensive on-board multi-language manual, accessible at any time and visible via the TFT Screens
*Please note the Ferrofish A32 ships with a single power supply. Additional PSUs can be purchased here.


Ferrofish A32 - READY FOR DANTE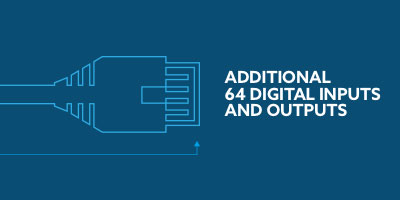 The Ferrofish A32 Dante Version is the latest AD/DA converter from Ferrofish. Building on the success of the Ferrofish A32, the Ferrofish A32 Dante has an additional interface with 64 digital inputs and 64 digital outputs, which can be easily integrated into existing Dante networks.
Alternatively, with an interconnection of two A32 Dantes, a live recording on the computer of up to 64 channels is possible at any time. In this case, a separate sound card (such as, for example, when using the ADAT or MADI ports) is not necessary.
With its intuitive operating concept and redundancy options, plus multiple submix and routing possibilities, the Ferrofish A32 Dante is the perfect addition to any Dante interconnected system.

Ferrofish A32 Dante - Front Panel - Click To Enlarge


EXTENSIVE ROUTING POSSIBILITIES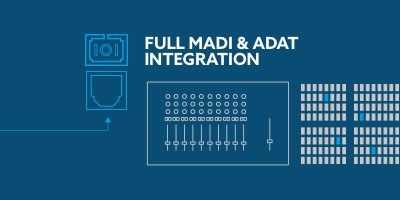 The A32 Dante also features MADI I/O. Up to 64 channels can be transferred using a simple pair of glass fiber cables (or coaxial cable) spanning a distance of up to 2 kilometers (1.2 miles). Besides MADI, the A32 Dante also offers full ADAT integration.
Four fully-fledged ADAT I/O ports allow use of all 64 analogue channels, even without MADI. Thanks to the MIDI over MADI feature, the A32 Dante can also be remote controlled using MIDI data embedded in the same MADI cable. The audio transfer between the MADI input and MADI output is done with zero latency!
Ferrofish A32 Dante - Overview Video
STABILITY FIRST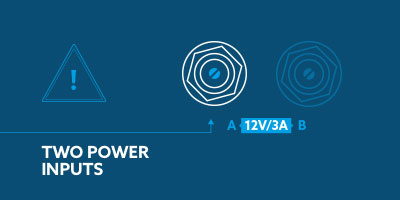 We know you need a reliable system. Thats why we have two power inputs. If one power supply fails, you see a warning on the TFT screens, and you can search for the failure while the A32 Dante still works with the other supply.
MADI is also laid out redundant: If you connect both optical and coax, the input automatically switches to the other source if sync is lost.
ADVANCED CONVERTER CHIP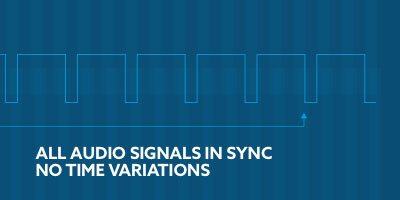 High quality converter chips with excellent audio performance are supported by a sophisticated analogue amplifier circuit.
The high quality analogue circuit is partnered on the digital side with a Sharc DSP. This processor takes great care of the digital audio with it's floating point arithmetic and 80 bit wide accumulator, so that on the digital side, no bits are lost!
Ferrofish A32 Dante for Broadcast
384 CHANNEL ROUTING MATRIX




Ferrofish A32 Dante - Rear Panel - Click To Enlarge
GIVING CONTROL BACK TO YOU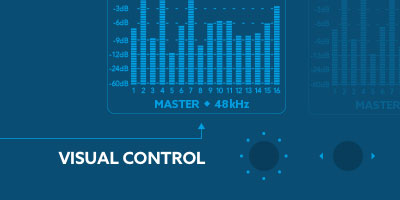 The new visual control concept of the A32 Dante embarks on a new path: Besides the precise level meters of all 64 analogue channels, the four TFT displays offer a very new, self explanatory method of operation – it's unlikely you will ever need the manual!
You don't need to install a program to have the ability to see the levels and adjust everything. Just take a look on the A32 Dante, and you can see what's happening at any time, with all channels clearly visible on the high resolution level meters.


DIRECT MONITORING ANALOGUE OR DIGITAL SIGNALS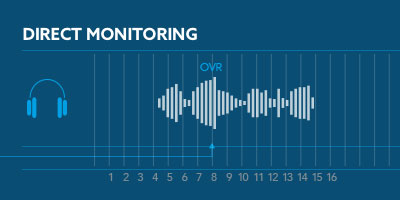 If you've ever wanted to know exactly what's happening on your analogue or digital channels, you'll find the A32 Dante's headphone connection extremely useful. With one touch of the encoder, you can access the A32 Dante's headphone screen and giving you control over direct monitoring.
From there you can set the headphone volume and select the source for the headphone output, allowing you to monitor all incoming and outgoing audio signals on the A32 Dante. You can also store up to seven mixes which are selectable via the device's user interface.
Optional: Video and Mixer DSP Plugin upgrades
The Ferrofish A32 and Ferrofish A32 Dante can be upgraded additionally with two DSP plugins;
Ferrofish Mixer DSP: Enables the routing of submixes to the A32 / A32 Dante's analogue outputs (as stereo mixes). Find out more

Ferrofish Video Clock DSP: Outputs a video clock to BNC, enabling video equipment to be synced to the A32 / A32 Dante. Find out more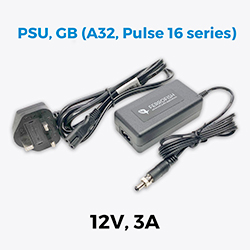 Optional: Additional UK Power Supply
The Ferrofish A32 Dante ships with a single UK power supply.
If you'd like to add a second power supply (for redundancy), additional PSU's are also available here.
64 DANTE in / 64 DANTE out
4x TFT Screens allow complete control of all levels and settings
32 balanced inputs, 32kHz - 192kHz
32 balanced outputs, 32kHz -192kHz
One Key Control allows easy control of all functions
Thermal stabilized oscillator with very low jitter and high stability
64 analogue channels all visible the same time, with peak and level display
64 MADI in/out optical and coaxial
No need to study the manual, multi language help pages guides available
MIDI over MADI Preset Management
4x ADAT TOSLINK inputs 400MHz
Sharc DSP processes all 384 audio channels
4x ADAT TOSLINK outputs
Extensive routing/mixing possibilities
S/MUX up to 192kHz
Individual delay-compensation of all analogue outputs
BNC Wordclock
DSP Plugin Mainframe
MIDI in/out plugs Headphone /submix output for easy control
This item currently has no reviews.
Purchased this product?