Sound designer and drum n bass producer Gareth Hester (War Machine, Covert Garden) on recording sample libraries with Lauten Audio LA-120 microphones

London-based music producer and sound designer Gareth Hester writes and records electronic music under several aliases, most notably his War Machine and Covert Garden monikers. His music has been released on renowned UK drum n bass labels Med School (Hospital Records) and Technique Recordings, and he's also experimented with house and techno via his own imprint Believe Me Records.
His tracks have been supported by a long list of DJs, and featured on a variety of outlets including BBC Radio1, 1Xtra, Kiss FM, and in magazines such as DJMag and Mixmag, the latter of which chose his Covert Garden release "Leagues" as their Single Of The Month in December 2017.
Along with music production, Gareth also works as a professional sound designer, creating sample libraries for the likes of Zero-G and Sunderland Audio. He's also worked as Lead Sound Designer for VR Gaming and app developer Beloudest, and collaborated on projects with the TLN Network and the Sci-fi London Film Festival.
Recording with the Lauten Audio LA-120s

Having originally contacted us about RME, Gareth mentioned he was also on the lookout for a new microphone, for recording source material for his next sample library for Zero-G. We suggested he take a look at the Lauten LA-120s, a versatile set of small-diaphragm condenser mics from Lauten's Series Black range. As the LA-120s are sold in pair, this would also give Gareth options for making high-quality stereo recordings.
Gareth explains, "I was in need of high end condenser mics that I could use for recording a number of things. So being able to handle instruments as well as percussive elements was key, along with picking up minimal background noise, so I can get a solid isolated sound."
"I was actually searching for RME originally, and I came across Synthax and the other fine products you guys offer. I hadn't heard of Lauten before, but from doing some research on the web I only heard good things. I was also impressed with what I heard in their youtube video (see below), and I definitely remain impressed the more I use the LA-120s."

See more videos at Synthax TV
Recording Zero-G: Heavy Industry

The LA-120s are designed to be an affordable entry to the world of Lauten Audio microphones. The sound is transparent and clean, and the LA-120s' versatility means they're perfect for recording a wide range of instruments, as showcased in the above video (all recordings were made clean, with no additional processing). Their neutral sound also makes them an ideal starting point for creative sound design.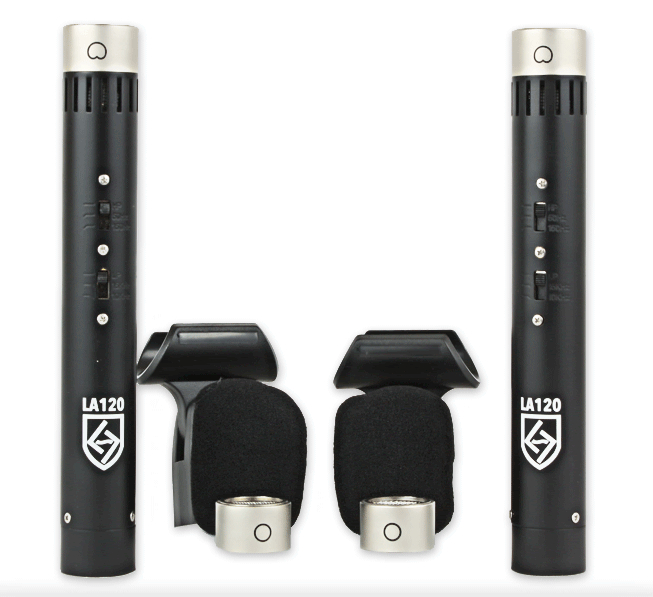 "I used the LA-120s for a lot of the source material for the Zero-G: Heavy Industry library" Gareth continues. "I was recording a very broad selection of sounds for that, anything from metal tools and percussive elements, to general outdoor atmospheres."
"I then brought all my source material into Ableton, applying some gentle EQ, compression and various effects, which could be anything from working with the low end to bring through the deeper harmonics, or complete resampling, where I'll setup a few templates of distortion, and keep degrading and manipulating samples until I get the finished result."
"I think the LA-120s stand equal to anything from the other big mic brands, plus they're far more affordable. And the sound quality is great – it's easy to get high quality recordings for my source material, which I can then reshape into the sample libraries I create."
"When you hold these mics you can tell the craftsmanship that has gone into making them, and I'm looking forward to using them for years to come."
"I think the LA-120s stand equal to anything from the other big mic brands,
plus they're far more affordable. And the sound quality is great…"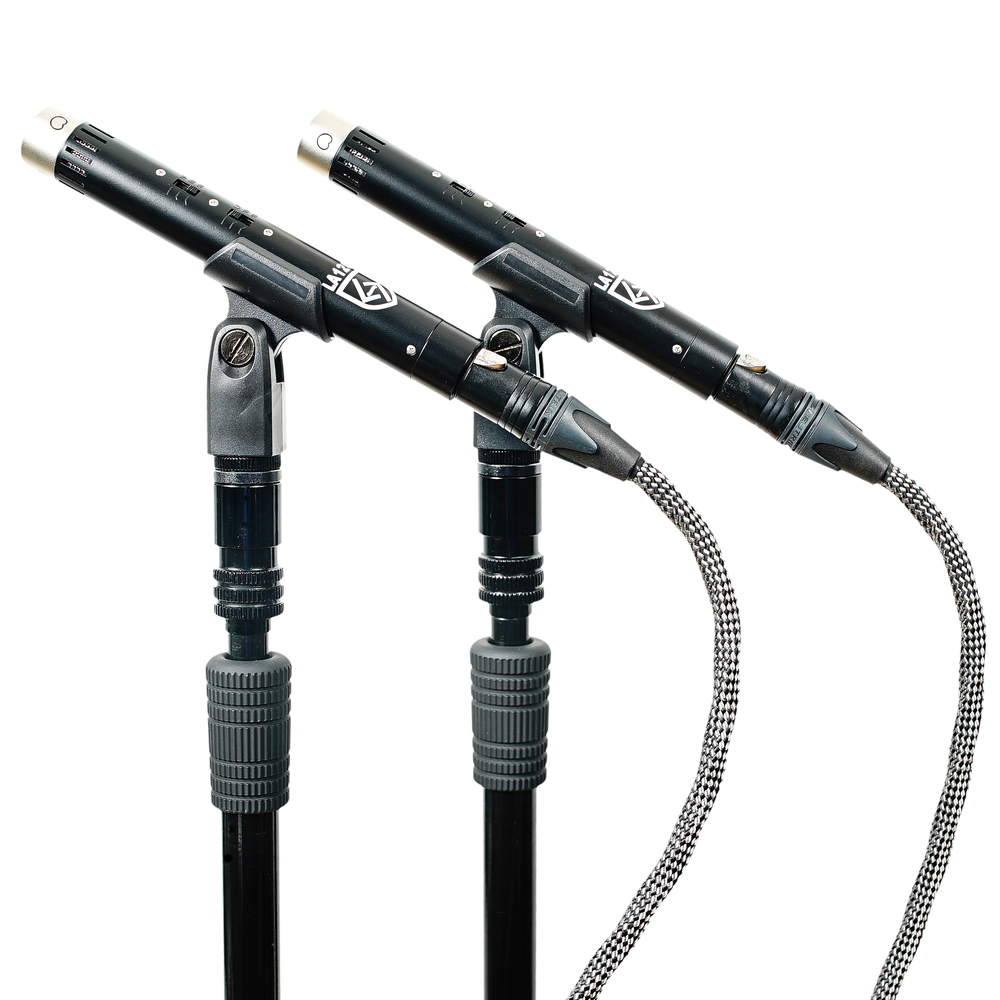 Lauten Audio LA-120 – Small Diaphragm FET Condenser Microphone

The Lauten LA-120 is a versatile FET studio condenser microphone, designed to produce detailed and accurate recordings regardless of the source. Sold in matched pairs, the LA-120s are ideal for recording in stereo, employing techniques such as X/Y and ORTF, or experimenting with Mid/Side recording. Their neutral sound is ideal for capturing acoustic sources, and their small size also makes them perfect for close-miking.
Like their large-diaphragm siblings from the Lauten Audio Series Black range, the LA-120s include switchable on-board high and low-cut filters, for reducing overly bright sources, and cutting out any low-end rumble. Each set of LA-120s ship with screwable polar pattern capsules (cardioid and omni), plus 2 x foam wind screens, 2 x mic clips, and a stylish wooden transport case for safe storage. A set of -10 dB pad adapters are also available (sold separately).
Alongside Lauten's premium Signature Series, all three Series Black mics were used by mix engineer Darrell Thorp, during the recording of last year's number one album from the Foo Fighters "Concrete and Gold".
Our thanks to Gareth Hester. You can keep up to date with Gareth via his Facebook and Twitter, and hear his latest tracks on soundcloud.
His Zero-G: Heavy Industry Sample Library is also out now.
Find out more about the Lauten Audio LA-120
Find out more about Lauten Audio Series Black Microphones
---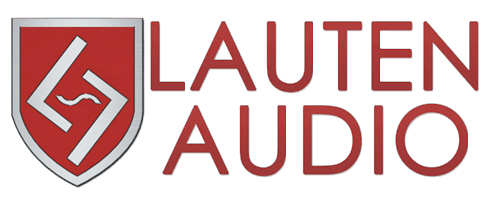 If you'd like to know more about any of the microphones produced by Lauten Audio, give us a call on 01727 821 870 to speak to one of our team or to arrange a demo.
You can also contact us here.