Foo Fighters latest album "Concrete and Gold" recorded using several microphones from Lauten Audio

We've just had news from America that engineer Darrell Thorp has been using Lauten mics all over the new Foo Fighters album "Concrete and Gold" (Roswell Records/RCA Records). Released on September 15th 2017, the record has already topped several album charts around the world including the US Billboard 200 and the UK album chart.
Speaking about the recording sessions, seven-time Grammy® Award winner Darrell Thorp explains "We had a massive setup for recording the band. Part of the challenge was we had 4 drum kits set up at once, a bass station, vocals, keys with 2 keyboards and pianos, and over 20 guitar amps, some in the live room and some in Iso-booths — I was using a lot of Lauten Audio mics."
"For a sonic clarity difference I was having all the background vocals recorded on the Lauten Audio Eden mic, it's a bit of a sweeter sounding mic, and I was using the 'Forward' switch so they would always sound breathy, and open and airy, around the lead vocal."


Recording Dave Grohl's acoustic guitar with a Lauten Audio Atlantis FC-387

"On the song 'Happy Ever After' which is the quietist, most acoustic track on the record, Dave Grohl was playing this Harmony solid body acoustic guitar, which is super quiet, but it has a 'sound' — so I grabbed a Lauten Audio Atlantis mic and switched on the +10 dB gain switch — which is genius!" exclaims Thorp. "I was barely rocking my mic pre, so I had plenty of level to Pro Tools and I was able to get a really good guitar sound.


Lauten Audio Series Black microphones

"I was also using the Atlantis and LA-320 on guitar amps a lot, sometimes the LA-320 was on room guitar amps as well at about 15 to 20 feet from where the amps would sit in Studio One at EastWest — the room is huge and sounds amazing."
Along with the Eden, Atlantis and LA-320, Thorp also experimented with Lauten's Series Black LA-220 FET condenser, for recording toms. "I used the LA-220s on the Gretsch 'George Lake' kit with a 13-inch rack tom and a 16-inch floor tom" says Thorp. "They were amazing, they worked so well!"
Thorp concludes, "I really do stand behind the Lauten Audio mics, I use the products a lot! I'm not just a face on an ad and a face on the website. We just did a Foo Fighters BBC Live session and I took an Eden for a mono overhead on the drums, which sounded great. I use the mics all the time when recording!"


Engineer and Producer Darrell Thorp

Darrell Thorp is a seven-time Grammy® Award winning producer, mixer, and engineer (Foo Fighters, Radiohead, Switchfoot, Molotov, Beck), with over 20 years experience and many multi-platinum records on his discography.
After serving for 4 years in the U.S. Navy, Thorp moved to Los Angles in 1997 and started interning at smaller studios, eventually working his way up to Assistant Engineer at some of L.A.'s prestigious studios such as Track Record, Conway, and finally Ocean Way Recording.
He recently had the pleasure of recording and mixing the new Foo Fighters album "Concrete and Gold," and also engineering the new Beck record "Colors".


About Lauten Audio

Lauten Audio microphones have received rave reviews from both experienced recording engineers and leading Pro Audio magazines around the world. Based in California, USA, the company continue to carve out a unique niche for recordists seeking microphones with an original sound. The product line includes the flagship "Eden" LT-386, the award-winning "Oceanus" LT-381 transformer-less tube condenser microphone, and the FC-387 "Atlantis" solid-state Multi-voicing™ large diaphragm condenser microphone, plus the new cost-effective Series Black range.
Keep up to date with The Foo Fighters via the official website
Find out more about the Lauten Audio Signature Series Microphones
Find out more about the Lauten Audio Series Black Microphones
---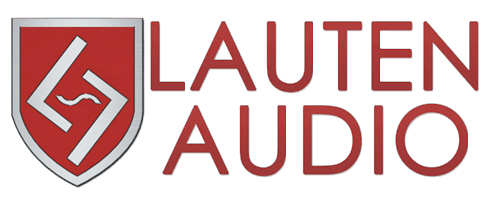 If you'd like to know more about any of the microphones produced by Lauten Audio, give us a call on 01727 821 870 to speak to one of our team or to arrange a demo.
You can also contact us here.