Lauten Audio Eden LT-386
Lauten Audio Eden LT-386
Multi-Voicing™, Large Diaphragm Vacuum
Condenser Microphone

31.25mm dual large diaphragm pressure gradient transducer microphone.
Omnidirectional, Cardioid and Figure-8 selectable.
Vacuum tube, transformer balanced
Frequency Range: 20Hz-20KHz
Dynamic Range: 120dB minimum

Special Features:
Kick-shaper & Vocal-shaper, High-pass filters
3-stage Multi-voicing™ switch
Polar pattern switch
Included Accessories
Custom cable

Custom power supply

Custom Hardcase

Suspension mount
A Modern Tube Microphone Like No Other
The Eden LT-386 by Lauten Audio is a Multi-voicing™ vacuum tube, large-diaphragm condenser microphone. Designed for the most discerning recordists who are in search of the ultimate 'end-game' vacuum tube microphone, the LT-386 offers a unique blend of classic and modern design theory.

Exhibiting an impeccably rich and smooth across the audio frequency spectrum, the LT-386 produces timbres which are reminiscent of premier, classic vacuum tube microphones. From its attached, semi-permanent suspension mount, to its three different switches housed on the microphone itself, the Eden offers an endless palette of sound.
Eden LT-386 at a glance
Designed for the most discerning ears in the business
Multi-voicing switch for three distinct timbres
Cardioid, Omnidirectional or Figure-8 polar patterns
Vocal shaping high-pass filter
Kick-drum shaping high-pass filter
Switchable patterns on the microphone
Stunning appearance, built to the hilt, refined character

Pattern Switching On The Microphone
The polar pattern switch gives recordists the option of choosing between Cardioid, Omnidirectional or Figure-8 polar patterns. Having the pattern switch on the microphone, rather than the power supply, allows you or the artist to quickly and easily make your selection. Although not as common today, Lauten were inspired by the most admired classics in their decision to put this feature on the microphone itself.

Vocal And Kick-drum Shaping High-pass Filters
Next up are Lauten's unique 2-stage, high-pass filters called "Kick-shaper" and "Vocal-shaper". These filters are uniquely tuned to shape the low-end for two of the most common trouble areas. In the default position there is no high-pass filtering applied. Stage one, or the middle position, is the "Kick-shaper"; as you can probably guess, this was specifically designed for kick-drums.

With its very steep cut of the low-end, it removes excess boominess that might actually take away from a big sounding kick. But feel free to try it on toms, vocals, guitars etc too. Moving the switch to Stage two, or the bottom position, is the "Vocal-shaper" which is designed to clean up your vocal tracks for an amazingly smooth and classic sound. Of course, it will be useful for many more sources as well.
Proprietary Multi-Voicing Technology

Multi-voicing is a process that can only be achieved in the microphone itself. This is Lauten Audio's proprietary technology that uses three separate signal paths for unique frequency shaping.

The multi-voicing functions in Eden are specifically designed and tuned for this microphone and are not the same as the Lauten Audio Atlantis. For consistency, Lauten have chosen to keep the same names; Forward, Neutral and Gentle.

The Gentle position provides maximum control of bright or peaky sources or to achieve a very warm, vintage vibe. Select one of the high-pass filters and you'll think you have a completely different microphone.

Neutral offers a nice even response with good control over S's, and starts moving more toward a modern microphone but still wrapped in a vintage vibe.

Lastly, Forward opens up the microphone for that familiar "air" of classic microphones from the past, combined with the modern touch that Lauten Audio is known for.
Premium Components Throughout
The Eden LT-386 uses Lauten's proprietary 31.25mm dual-diaphragm pressure gradient condenser capsule tuned specifically for this microphone, along with a custom wound US-made output transformer for excellent control of transients.

The vacuum tube is a modern EF806s aged using a proprietary process developed by Lauten Audio. The mic also features high-quality, high-tolerance resistors and capacitors, Switchcraft® connectors, cable and power-supply, and Lauten's own custom tube microphone cable.
Summary

The polar-pattern, high-pass filter, and Multi-voicing functions make for a vacuum tube microphone like never before. Put it in figure-8, use the Kick-shaper (first stage high-pass) and Forward mode, or switch to cardioid, Vocal-shaper (second stage high-pass) and Gentle, it's almost an endless palette of options.
Included Accessories
Custom cable

Custom power supply

Custom Hardcase

Suspension mount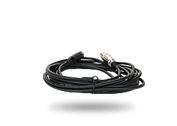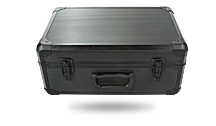 Type: 31.25mm dual large diaphragm pressure gradient transducer microphone.
Polar Patterns: Omnidirectional, Cardioid and Figure-8 selectable.
Circuit: Vacuum tube, transformer balanced
Frequency Range: 20Hz-20KHz
Dynamic Range: 120dB minimum
Impedance: < 200 ohms
Max. SPL: 0.5%THD@1000Hz: 120dB
Self-noise Level: < 20dB(A)
Sensitivity: 16mV/Pa OR -36±2dB 0dB=1V/Pa 1000Hz

Special Features:
Kick-shaper & Vocal-shaper, High-pass filters
3-stage Multi-voicing™ switch
Polar pattern switch


Connector: 5-pin XLR (PSU to microphone) and 3-pin XLR (PSU to Preamp)
Power Requirement: Custom power supply (100v to 240v compatible)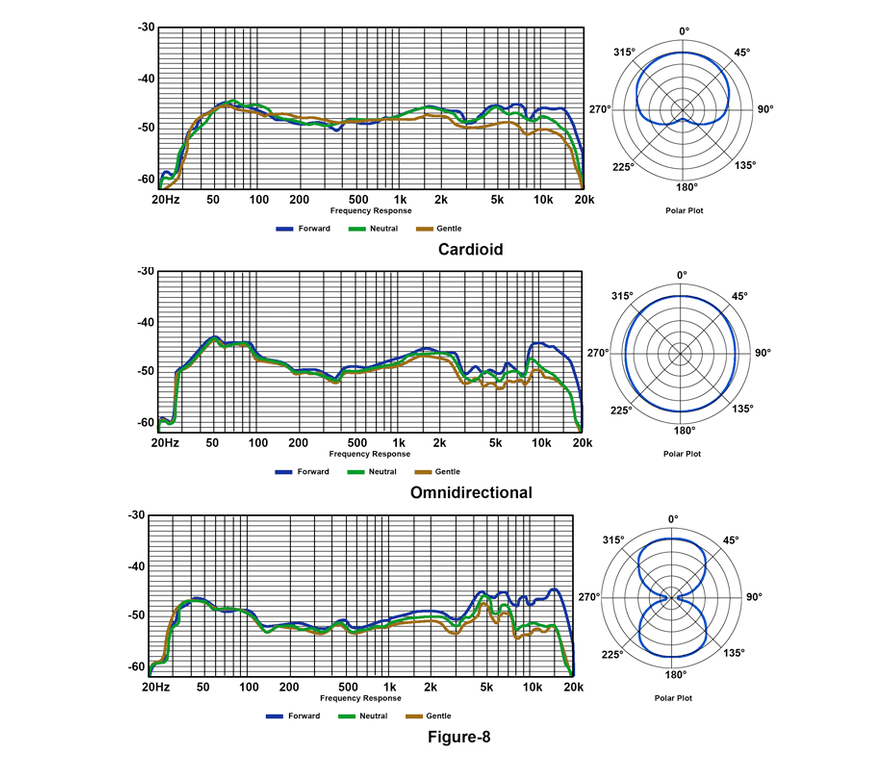 This item currently has no reviews.
Purchased this product?