SCETV fits new production truck with a Calrec Brio 36, following the installation of a Brio 12 for the network's uplink truck
South Carolina Educational Television is a state-owned TV and Radio network that operates 11 TV and 8 radio stations throughout South Carolina, USA. Part of the Public Broadcasting Service (PBS), SCETV provides a number of educational resources to schools and state agencies, alongside regular coverage of public events.
SCETV recently expanded its operations by outfitting a new 45-foot production truck, with a Calrec Brio 36 broadcast console chosen as the centrepiece. The Brio 36 was provided by Diversified, a full-service systems and media technology integration company, following on from the install for SCETV's uplink truck, which was recently fitted with its own smaller Calrec Brio 12.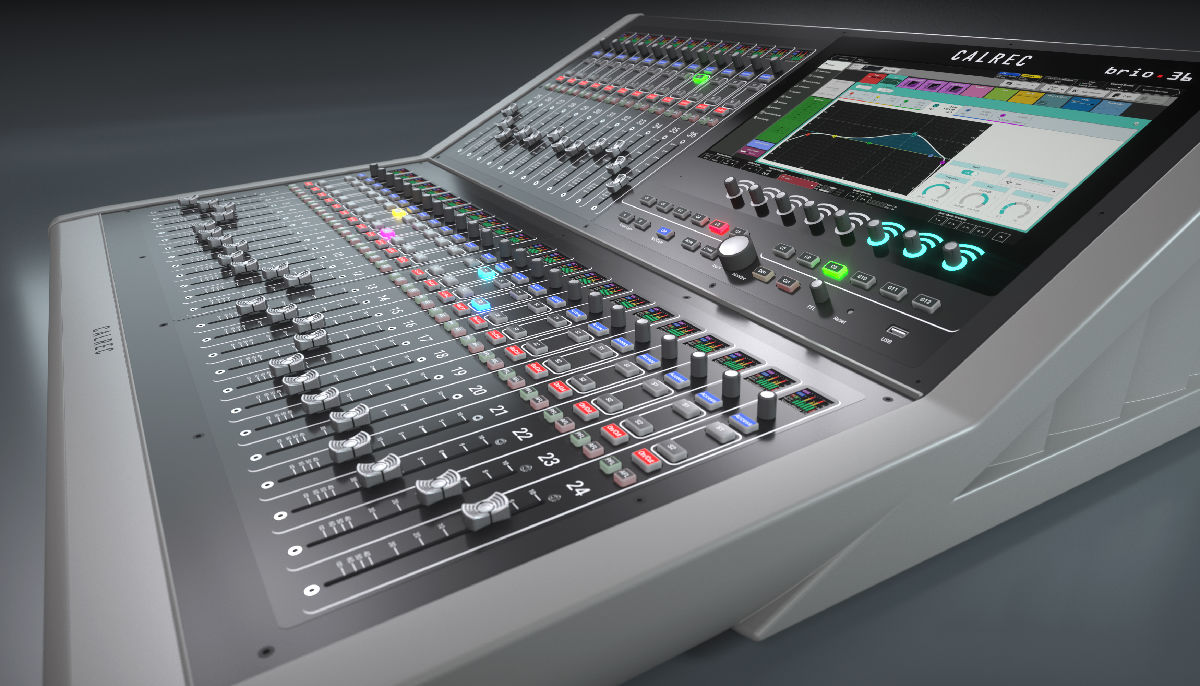 Benjamin Wilson, SCETV's Engineering Project Manager, identified the Brio's audio networking and communication capabilities as a leading factor in SCETV's decision to install the two Brios. "With both Hydra2 network and Dante interfaces, the consoles are easily expandable and flexible with a wide range of input and output options" Wilson says. "The Dante interface greatly simplifies the cabling needs from the trucks to the set."
"We will also be able to link the Brio12 and Brio36 consoles between the uplink truck and the 45-foot production unit if a shoot calls for more resources, or a need for more than one operator. We are also experimenting with the Automix function for mix minuses to various locations."
Automixing with the Calrec Brio

The Calrec Brio 36 is equipped with two 'AutoMixers', which can be used when automatic level mixing is required. The AutoMixer operates by applying automatic attenuation to selected mono channels or groups (no boosting of signals ever takes place), relative to other signals within the group.
For example, in a 'talkshow' situation, with one presenter and three guests, if all four microphones are assigned to an AutoMixer and only the presenter is speaking, the three guests' microphones will be attenuated more than the presenter's microphone, giving the effect of a boost to the presenter's voice and keeping the level of the overall program constant.
This method of automixing results in a mix in which the total ambient / background noise level remains fairly consistent.
Find out more about Calrec Brio features with our Calrec video playlist on YouTube.
MADI, Dante & Calrec Hydra 2 audio networking
Both of SCETV's new trucks also use MADI connectivity, with SCETV opting to expand the Brio 12 for this express purpose (via one of the rear-panel expansion slots). In the larger production truck, the Brio 36 interfaces via MADI with a Grass Valley TDM router, which in turn routes via MADI to the uplink truck. Analogue I/O is used for external I/O panels on the side of both trucks.
"Various A1s have commented that the consoles and routing are very easy to use and connect," adds Wilson. "They like to be able to move channels around on the fly without interrupting signals and appreciate having a full set of dynamics and EQ for each channel strip. Also, one of the main reasons why we chose Calrec is that its consoles are so well known amongst many freelance A1s in the industry. We consulted with several A1s regarding various console options and most listed Calrec as the top choice."
"One of the main reasons why we chose Calrec is that
its consoles are so well known amongst many freelance A1s in the industry."
"The Brio36 and Brio12 are compact consoles loaded with all the features required by broadcast productions of any size," says Helen Carr, regional sales manager for Calrec. "Working with Diversified was seamless because of their familiarity with our products, and the flexibility of our consoles made fulfilling SCETV's requirements easy. Calrec's reputation for reliability and ease of use aided SCETV in its decision as well as being the industry's console of choice, particularly in the outside broadcast market."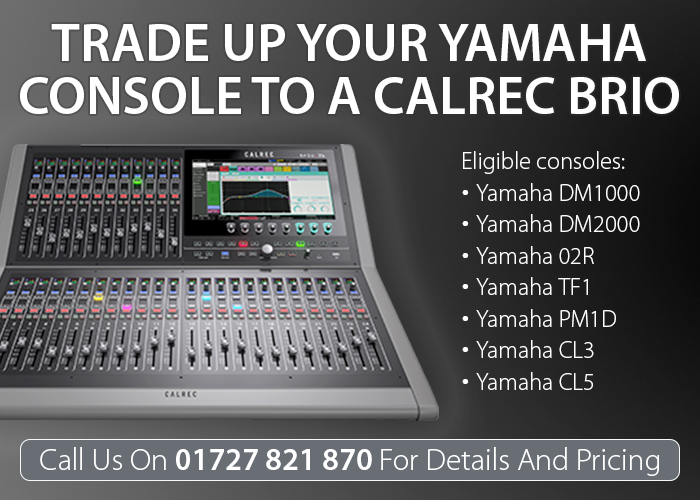 Calrec Brio – Yamaha Trade-In Deal (ends 1st March 2019)
Calrec is also currently running a trade-in deal for Yamaha desk owners. If you're the current owner of a Yamaha console and would like to upgrade to a desk with a comprehensive, broadcast-focused feature set and options for expandability, feel free to contact us for details and pricing.
Offer ends 1st March 2019.
Find out more about the Calrec Brio 36 by visiting the Overview Page.
---

If you'd like to know more about the Calrec Brio and Hydra2 network, or would like to arrange a practical demonstration, give us a call on 01727 821 870 to speak to one of our team.
You can also contact us here.