Pro Tools / Production Expert reviews the RME ADI-2 Pro FS, with a particular focus on the A–D conversion.
We never get tired of talking about the RME ADI-2 Pro series! RME's best sounding converters to date, the ADI-2 Pro FS (and its sibling, the ADI-2 DAC) is a pro audio box of tricks like no other at this price-point, with features galore and an unprecedented level of sonic detail.
Hot off the heels of picking up another award (SOS Awards 2019), the ADI-2 Pro FS has just received a review from James Ivey of Pro-Tools-Expert.com, who's been trialling the ADI-2 Pro FS in his studio for several months now.
James has taken a slightly different approach with this review, opting to run the ADI-2 Pro FS as a front-end for his analogue mixing console over the past couple of months. Whereas most reviewers have tended to focus on the extremely high quality of the D/A conversion, James has been busy testing the digital to analogue side, using the device to print mixes from his desk to his DAW.
"The new ADI-2 Pro FS from RME is one of that amazing breed of problem solvers.
It packs a lot of features and processing into a very small 1/2U rack space."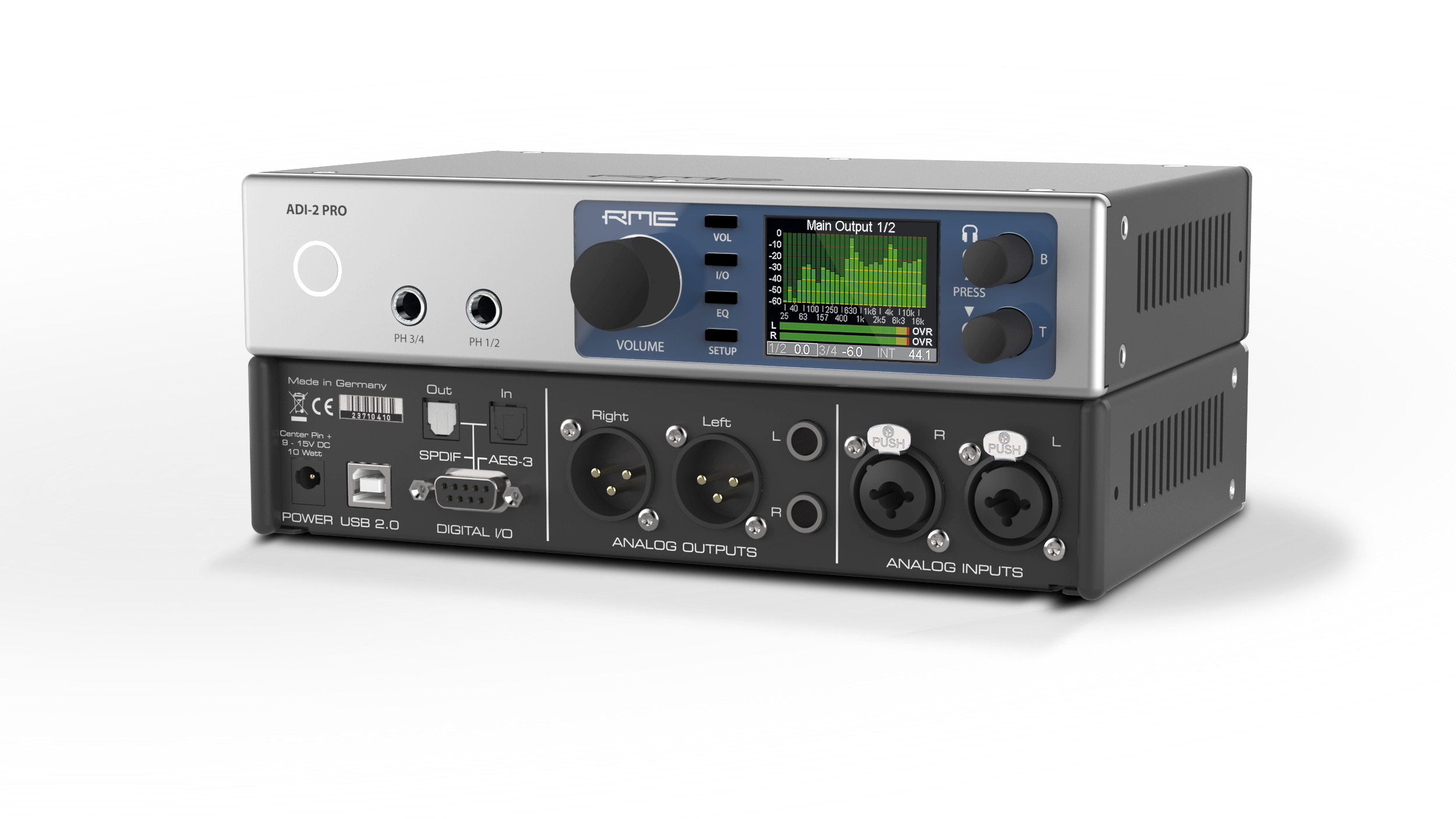 Of his time testing out the ADI-2 Pro FS (which he decided to buy after!), James concludes the unit is "an absolute snip when compared to some of the seriously high end AD/DA or DAC converters. RME have really crammed a great deal into this half U rack unit, and I'm sure even if you are not employing a hybrid workflow, the ADI-2 Pro has something to offer your studio, post or live production facility."
Check out the full Pro Tools Expert analysis here
Check out more RME ADI-2 Pro FS reviews here
Find out more about the RME ADI-2 Pro
---

If you'd like to know more about any of RME's pro audio products, give us a call on 01727 821 870 to speak to one of our team or to arrange a demo.
You can also contact us here.