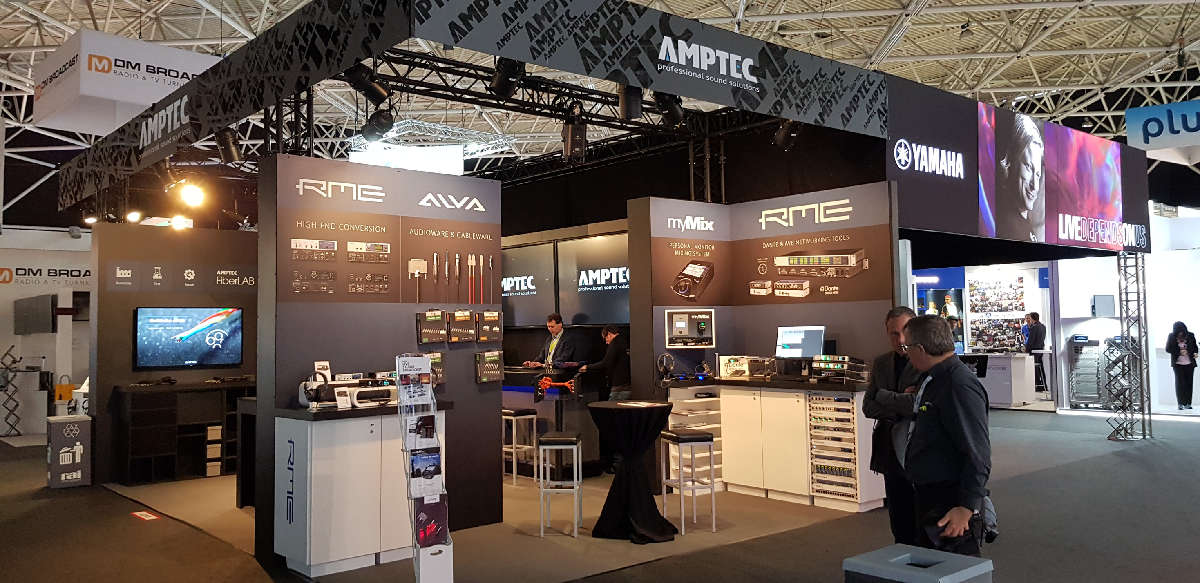 A roundup of our pro audio brands from IBC 2019
The IBC Show 2019 has just finished up this week in Amsterdam, and members of the Synthax Audio UK team headed over to check out what RME, Calrec, Ferrofish and DirectOut had on their respective stands.
If you'd like to know more about any of the products on show, give us a call on 01727 821 870 to speak to one of our team or to arrange a demo. You can also contact us here.
RME Audio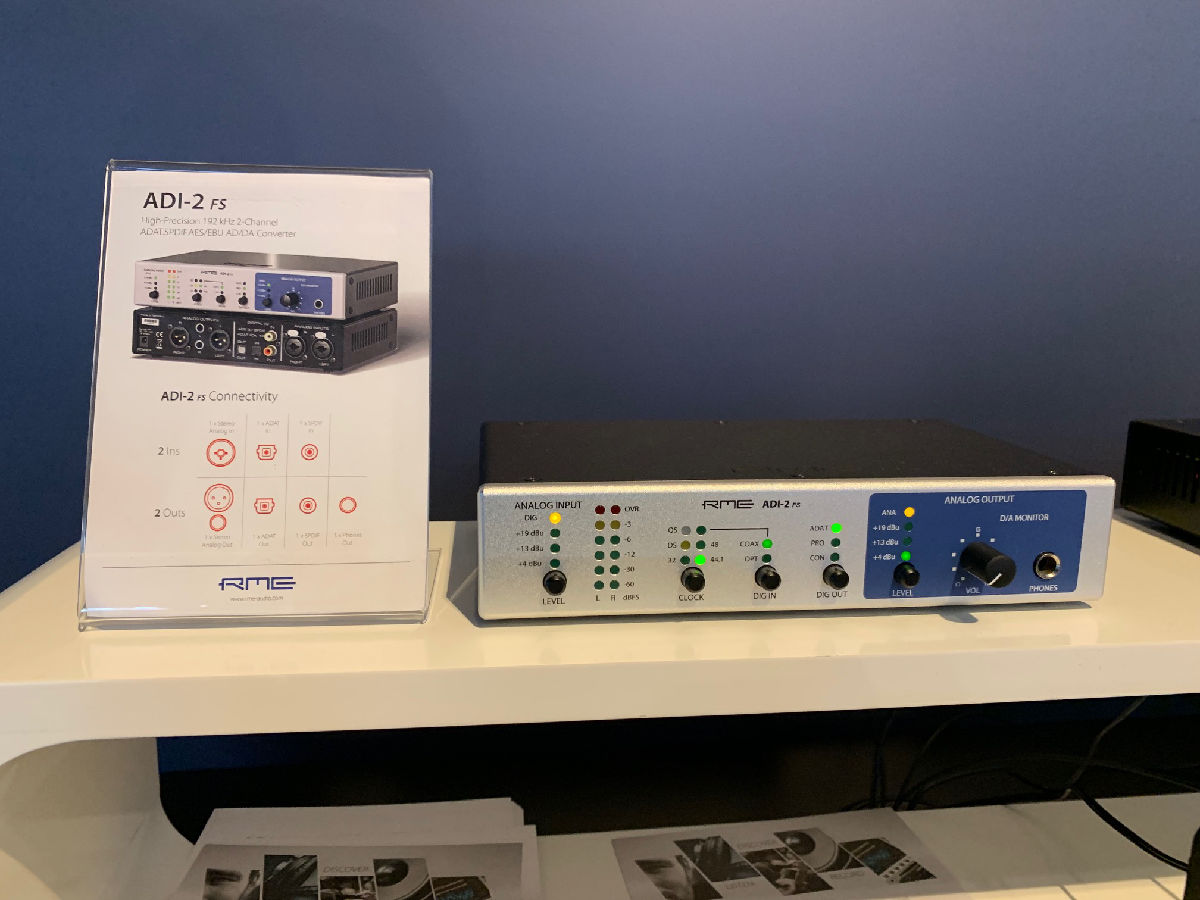 RME's focus was on the various new network-capable products developed over the past few years, with the Digiface Series expanded to include options for Dante and AVB.
AVB is also available on RME's M-32 Pro AD and DA converters, giving an indication of the future direction of the company – powerful audio converters and interfaces which utilise the next generation of professional sound technologies.
The award-winning RME ADI-2 Series was also on display once again, with the popular ADI-2 DAC and ADI-2 Pro FS sitting alongside their new sibling, the RME ADI-2 FS.
A scaled-back version of the ADI-2 Pro FS, the ADI-2 FS offers the same phenomenal AD and DA conversion quality with a reduced feature-set – perfect for studios and recording setups that want a no-fuss, highly detailed recording and monitoring solution.
The RME ADI-2 FS is available to pre-order now.
Find out more about the RME Digiface Dante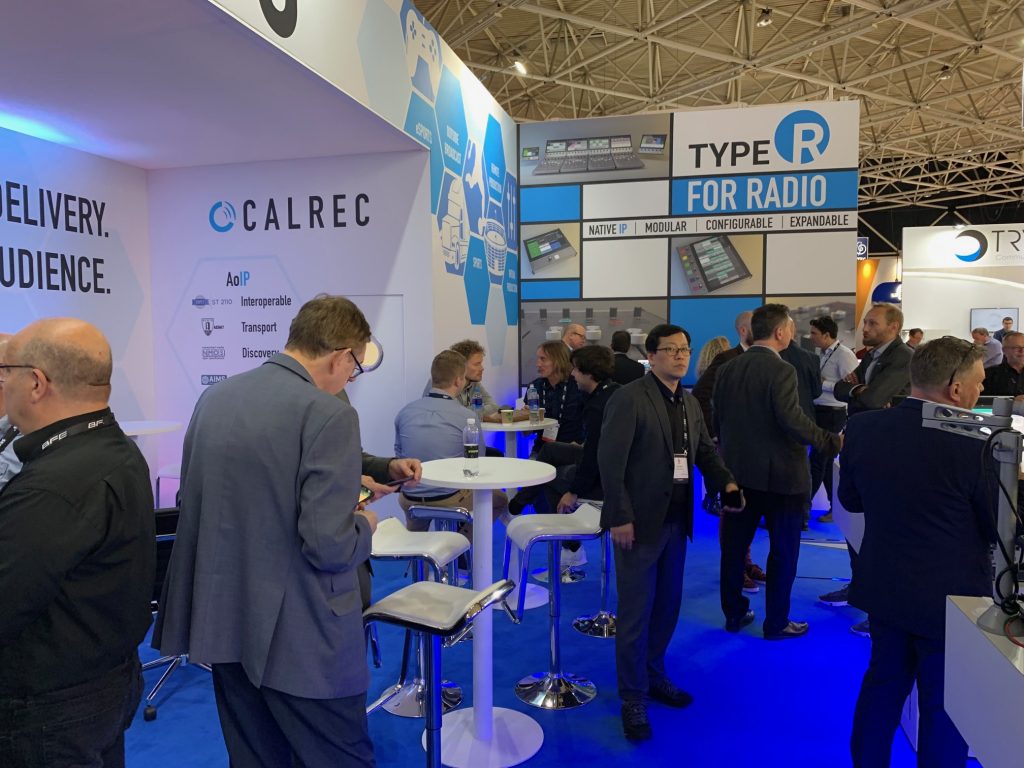 Calrec Audio – Type R
Calrec had a variety of new products and technologies on show, including their VP2 (Virtualised mixing system) and ImPulse core processor (along with a fully-stocked fridge of their AoIPA beers!).
Our main focus was on the new Calrec Type R, a modular IP-based system designed for primarily for use in radio stations. Combining standard networking hardware with user-definable software panels, the Type R can be individually tailored to suit the specific needs of the operator.
Calrec says of the Type R, "with a simple 2U core with integrated I/O resources, a single core can power up to three independent mixing environments. Whether used as independent studio consoles, microphone processors or utility mixing, the ability to use multiple mixing engines combined with the flexibility of the AES67 compatible network, provide all the power you will ever need."
Calrec Audio – New discounts available for Brio channel count upgrades
Additional news from the Calrec stand was the announcement of a huge price reduction for upgrading their Brio consoles.
The Calrec Brio 36 ships with 64-channels of DSP (or 48 on the smaller Brio 12), and can be upgraded with one of Calrec's DSP expansion packs to take the total number of DSP input channels to 96 (or 64 on the Brio 12). These packs are now available at a reduced price, so production companies and OB trucks working in live-to-air can massively increase the power of their Calrec Brio for an even lower price.
If you'd like to upgrade your Calrec Brio, gives us a call us on 01727 821 870 for pricing and availability (or contact us via our webform).
Find out more about Calrec Brio upgrades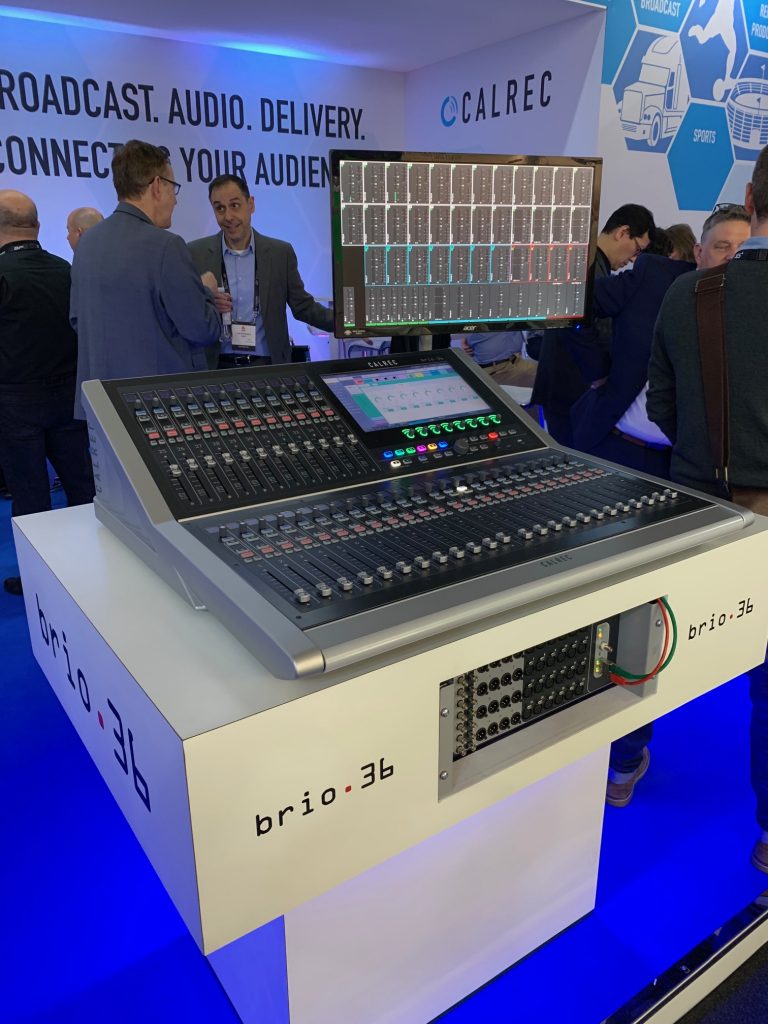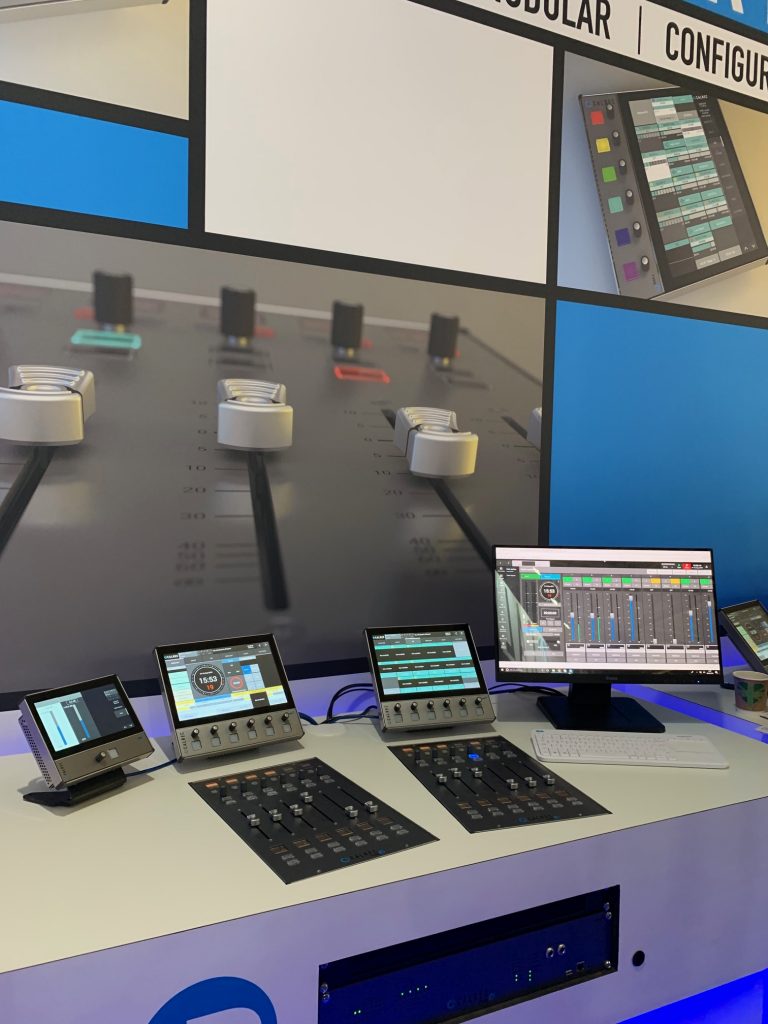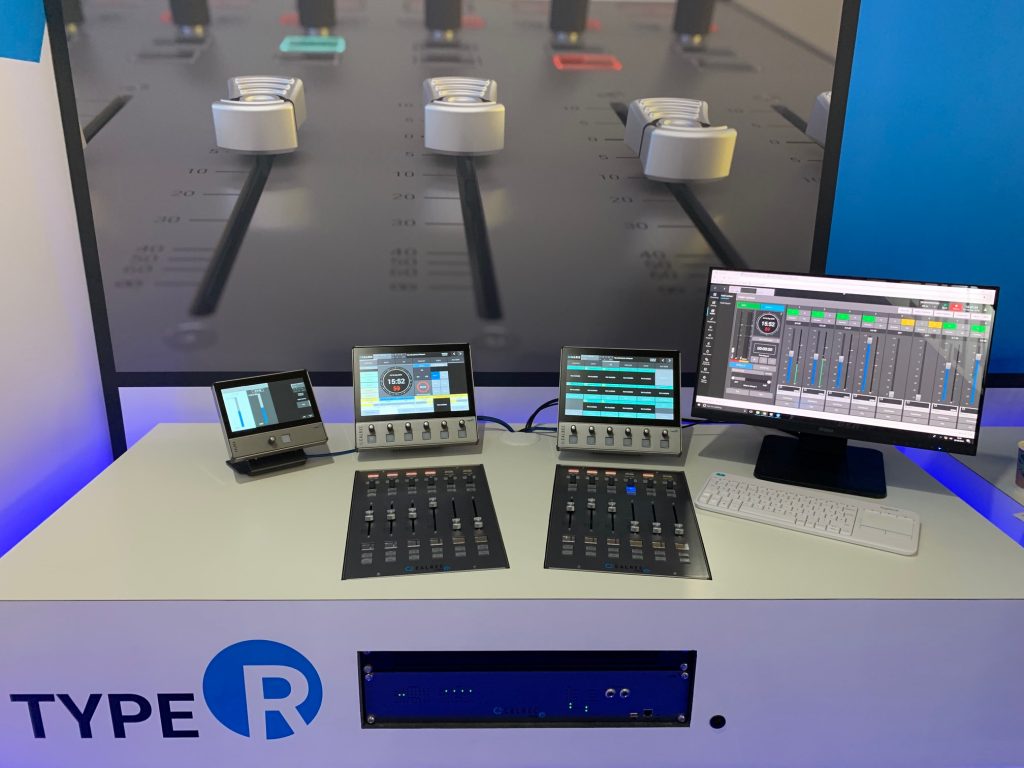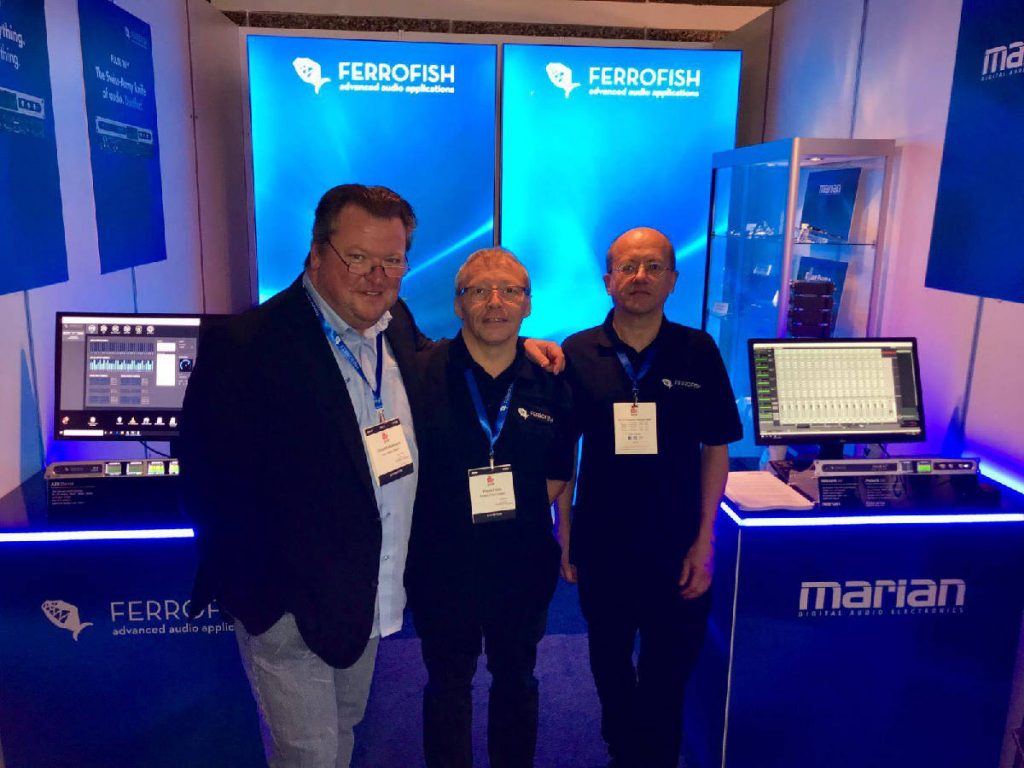 Ferrofish
The big news from the Ferrofish stand was the imminent release of the Mac version of 'Remotefish', Ferrofish's new software controller for their line of popular AD and DA converters.
Originally only compatible with the Ferrofish A32 (and solely a Windows app), RemoteFish has been expanded to work with all A32 and Pulse 16 variants. The software provides a user-friendly panel for control over all input and output levels, routing, adjusting settings, and saving and loading presets.
RemoteFish for the Ferrofish A32 is available now from the Ferrofish website, with the Pulse 16 version set to follow very soon – watch this space!
DirectOut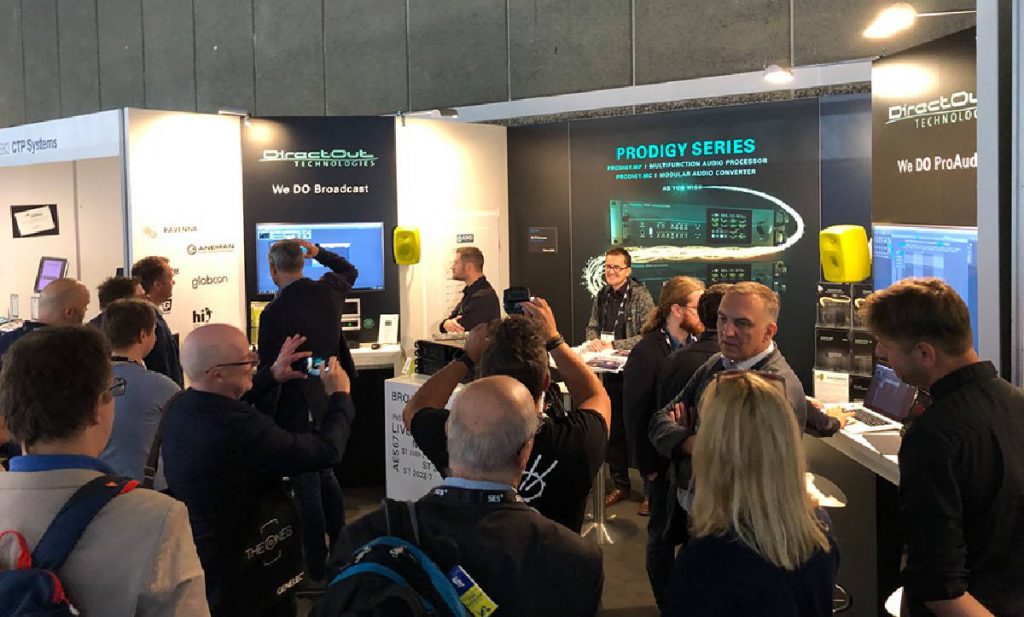 DirectOut had a busy show with the launch of their new PRODIGY.MC, a modular audio converter with AoIP and extended remote capabilities. The PRODIGY.MC is also controllable via JSON and Globcon, a free global control software platform for managing professional audio equipment.
The PRODIGY.MC is an alternative to the PRODIGY.MP, providing the same options for analogue, digital and audio networking I/O (with 4 x additional slots), only without the PRODIGY.MP's DSP processing capabilities.
Various option cards are available including mic, line and AES I/O, along with various supported networking formats (MADI, Dante, Ravenna (ST 2110-30/31 compliant) and Waves SoundGrid).
Find out more about the DirectOut PRODIGY.MC
---


If you'd like to know more about any of the pro audio solutions produced by RME, Calrec, Ferrofish or DirectOut, give us a call on 01727 821 870 to speak to one of our team or to arrange a demo. You can also contact us here.