Join us at SoundPro 2019 to see the new Calrec Type R, along with a selection from our RME, Ferrofish & Appsys ProAudio
For the third year in a row Synthax Audio UK will be heading to SoundPro, the free open day for audio professionals hosted by Resolution Magazine.
This year the event has moved down the road to Chiswick Town Hall in West London (from the original Ealing location), with doors opening from 11am until 5pm on Saturday 26th October.
The show is at location sound recordists, production sound technicians, sound supervisors, freelancers, sound mixers, and anyone else with an interest in broadcast, film, post, TV and game audio.
Along with the chance to check out the latest tech, there'll also be a series of practical sessions and demonstrations from the likes of Mark Angus (award-winning video game audio designer, EA, Sega), Anthony Shaw (of the Spiritland Productions' new OB truck), Kate Hopkins (award-winning sound supervisor, Blue Planet, Blue Planet II) and Pete Burgis (foley artist, Harry Potter, Slumdog Millionaire).
If you work in audio for film, TV, post-production or game audio then this event is not to be missed, with last year's show attracting over 200 visitors looking to meet and greet fellow audio industry heads, whilst getting hands on with the latest recording gear.
Members of the Synthax Audio UK team will be on-hand to demo and discuss products from the manufacturers we represent, including RME, Ferrofish, Appsys ProAudio and the brand new Calrec Type R modular control surface.
We look forward to seeing you there! Entry is free – register for your ticket here.
Date & Opening Hours
11 am – 5 pm
Saturday, 26th October 2019,
Location
Chiswick Town Hall
Heathfield Terrace
London
W4 4JN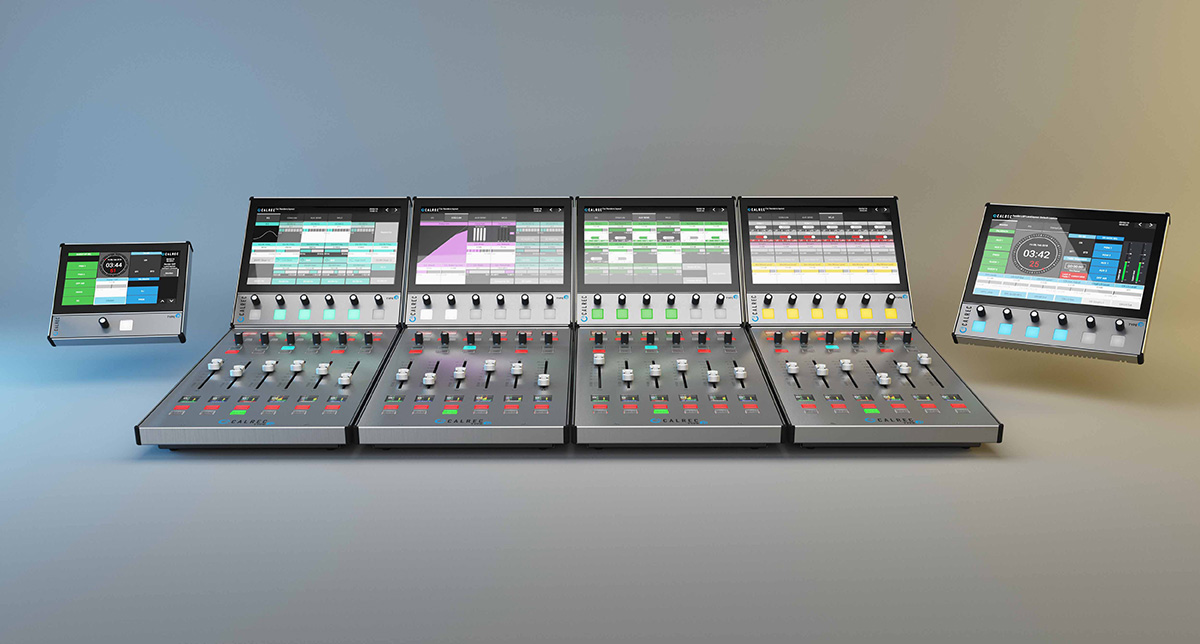 Calrec Type R – The Building Blocks For Your Station
The Calrec Type R is a modular, expandable IP-based radio system that combines standard networking technology with user-configurable fader banks and touchscreen display panels.
The physical control system of Calrec's Type R consists of three slim-line panels – a fader panel; a large soft panel; and a small soft panel. Each one is compatible with COTS hardware, with power provided over Ethernet to reduce the amount of cabling in a setup.
The heart of Type R is a simple 2U core, with integrated I/O resources to get customers up and running immediately. A single core can power up to three independent mixing environments, with no sharing of DSP resources.
Whether used as independent studio consoles, microphone processors or utility mixing, the ability to use multiple mixing engines (combined with the flexibility of an AES67 compatible network) provides enough flexibility to keep pace with the changing requirements of media production.
Find out more about the Calrec Type R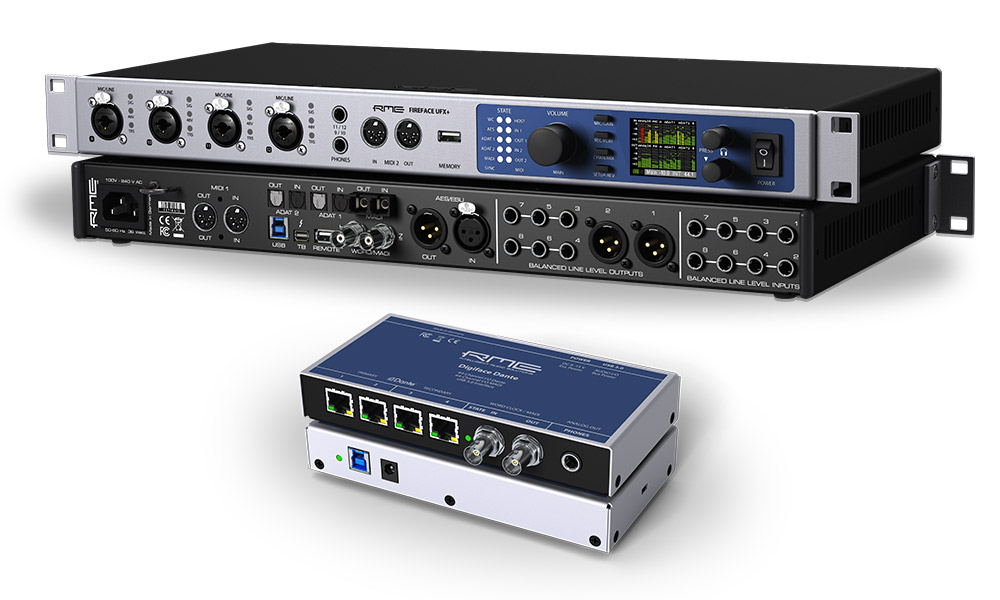 RME Fireface UFX+ & Digiface Dante Audio Interfaces
The RME Fireface UFX+ is a 188-channel powerhouse of an audio interface, and the first from RME to feature USB 3, Thunderbolt and MADI Connectivity. The UFX+ embodies everything we've come to expect from RME – crystal-clear AD and DA conversion, unlimited routing between inputs and outputs with TotalMix FX, simultaneous backup recording with DURec, and fully comprehensive standalone operation.
Find out more about the RME RME Fireface UFX+
The RME Digiface Dante combines Audinate's Dante connectivity with RME's industry-renowned reliability and flexibility via TotalMix FX. Bus-powerable over USB 3, the Digiface Dante features both Dante and MADI I/O for connecting to a wide range of modern recording and playback devices.
Find out more about the RME Digiface Dante
---

If you'd like to know more about any of the pro audio solutions produced by RME, Ferrofish, Appsys or Calrec, give us a call on 01727 821 870 to speak to one of our team or to arrange a demo.
You can also contact us here.