Tape Op reviews the Lauten Audio Synergy Series LS-208 and LS-308 Microphones
Coinciding with the recent Sound On Sound review, recording magazine Tape Op have also taken the Lauten Audio Synergy Series for a test drive in their latest issue.
Designed to be high-quality problem solvers for both studio and live recording, Lauten's LS-208 and LS-308 microphones feature incredible noise-rejection capabilities.
This allows engineers to achieve isolation of individual instruments even in loud environments, or to easily separate the different elements of a busy drum kit for example.
Lauten Audio LS-208
One word that's regularly used to describe many of Lauten Audio's mics is 'flexible', and this is certainly the case for the LS-208, a front-address, large-diaphragm condenser with built-in Low and High-Pass filters.
In addition to being a great all-round studio workhorse for drums and guitar amp recording, the LS-208 also does a great job with vocals and spoken word, making it a fantastic choice for applications like podcasting and YouTube videos.
(In fact many of the recent Synthax UK videos have been recorded using this very mic…)
Indentifying the LS-208 as a significant upgrade to your average podcaster's recording setup, Tape Op's reviewer Matt Boudreau writes "With an MSRP $599, the LS-208 may not appeal to the beginning podcaster's budget, but [it] will make an incredible upgrade sonically once your podcast has grown beyond the beginner stage."
Alongside vocals, Matt also wanted to hear how the 208 handles a snare drum – despite admitting to not usually being a fan of condensers for snares, he describes the tone as "surprisingly warm and fat with the perfect amount of crispness".
Both the 208 and LS-308 are capable of capturing an extremely high dynamic range (135dB without a pad), and their noise-rejecting design makes them perfect for achieving isolation between different parts of the kit.
"The high-pass filter was perfect for reducing kick drum bleed
without sacrificing the warmth of the snare."
Read the Tape Op review of the LS-208 here
Find out more about the Lauten Audio LS-208 microphone

Lauten Audio LS-308
For his review of the LS-308, Tape Op's Ben Bernstein was clearly impressed with Lauten's second isolation-focused mic, which offers 270° degrees of off-axis sound rejection. "I don't want to call these mics "specialty," but they are truly special," Ben writes in his review.
"Though the LS-308 does have a narrow spot in the rear that picks up sound, I immediately noticed how minimal the vocal bleed was with the LS-308 – I'd say the balance was about 90% guitar, 10% vocal bleed. This came in handy during vocal overdubs, as I was able to punch vocals in and out and even re-record whole vocal takes with little audible "ghosting" of the live vocal take bleeding through the acoustic guitar mic. This was awesome!"
"I don't want to call these mics "specialty," but they are truly special"
Ben also put the 308 to work on a kick drum, saying that he was "curious to see how focused it would sound, and how well it would handle the high SPLs of such an application. The result was pure beater attack heaven with a clean signal response and no distortion."
"If any of the pluses described here are a big part of your workflow, I highly recommend adding an LS-308 (or two) to your mic collection."
Read the Tape Op review of the LS-308 here
Find out more about the Lauten Audio LS-308 microphone
Tape Op is not the first music production outlet to be impressed by Lauten's LS-308 – check out the video below with James Ivey of Pro Tools Expert / Production Expert, who liked it so much he bought one for his personal drum kit, which features the actual snare used for the Only Fools and Horses closing theme!
The Jivey Drums And Recording Rig Gear Tour – Part 1
See more videos at Synthax TV
---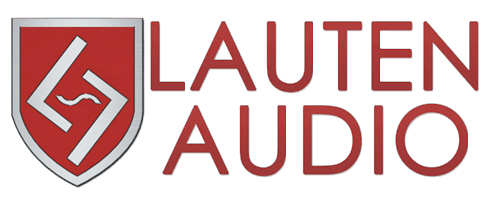 If you'd like to know more about Lauten Audio microphones, give us a call on 01727 821 870 to speak to one of our team or to arrange a demo.
You can also contact us via email.