Swedish musician David Dosi speaks to us about his search for the perfect vocal microphone, which led him to the Lauten Audio Eden LT-386.
David Dosi is an independent singer-songwriter, musician and producer from Stockholm, Sweden. After embarking on a lengthy search for the perfect vocal microphone, he finally settled Lauten Audio's top of the range Eden LT-386, which he uses primarily for vocals in his original compositions, alongside the occasional RnB cover for his YouTube channel.
As someone who believes every singer needs to find 'their' microphone, we were keen to find out more about David's journey into music and what led him to choosing the Lauten Eden as his go-to studio microphone.
About David Dosi
"I got hooked on just listening to the radio at an early age", David tells us. "I could sit down for hours, just listening to all the different melodies, trying to guess who would be the number one song next week. My dad was also a songwriter and guitarist, and told me that I had a beautiful voice! But it was my dad so I didn't take him too seriously haha. It wasn't until high school, when I was more or less forced up on a big stage by my music teacher, that I fell in love with singing. And I haven't looked back since."
"I mainly work in RnB, but I'd say my style is a bit hard to pin down. Maybe something like if Adele and PnB Rock or Post Malone made a song together? Something in that crazy realm! Most of the time I use RnB arrangements, but I sing in more of a "classic" voice like Elvis Presley or Adele. My goal has always been to find a sweet spot between RnB ballads and hip hop tracks, with deep melodies and disrespectful 808 drums."
"My musical influences are too many to count, but if I could only pick three I'd say Christina Aguilera – in my opinion she has one of the best voices of all time, just filled with so much power and raw emotion. Chris Brown – his voice just screams HIT SONG to me. My third pick would be someone who you may not have heard of yet, called Russ – this guy does it all! He sings, raps, produces, writes, records, mixes and masters. I was signed to a label a few years back, but I didn't like the lack of creative control over the music, and he's really been a great inspiration for me. Doing it all independently, and not having to count on others to help you out."
All I want for Christmas Rnb Remix/Cover David Dosi ( Mariah Carey )
See more videos at Synthax TV
On recording and composing
"My recording setup is actually pretty simple, because I'm mainly just recording my voice, with everything else happening in the DAW (Studio One). So I don't need 8 channels for drums etc."
"When composing I either use my Arturia Mk2 88 Piano controller, or I just draw the notes, chords and drums right into the DAW's piano roll. I'm not a pianist, so the music is actually easier for me to transfer from my head to the computer, by just painting the notes straight in to the DAW. Maybe it's because I've been playing video games for 22 years haha."
"In the beginning I felt bad about that, but when I saw that Avicii used to do it too, I stopped worrying. It's on my 'to do list' to improve my playing, and the big keyboard in front of me that fills my whole desk is a constant reminder…"
"My biggest enemy for more than two years was the acoustics of my home recording space – recording loud vocals in an apartment is no easy task! I tried everything from moving furniture and using blankets for dampening, recording in my closet, and using a 'portable recording booth'. But nothing satisfied me until I treated the room properly (with a set of London 12 Panels from Primacoustics, alongside a decent reflection filter)."
On Choosing A Microphone
"My first microphone was an sE Electronics X1 S that my father gave me. He told me that 'every great singer needs to find their microphone'. I used that one from 2012 up until 2018, before starting my own microphone journey, to find "that one microphone for my voice."
"Every great singer needs to find 'their' microphone."
"I started this journey about three years ago, and when I go in for something, I go hard! I read up on all the high-end microphones that have been in existence over the last 100 years… The names, how they sounded, who the big artists were that used them etc."
"For a long time I dreamt about the Telefunken 251 E. Most of my favourite singers used that one, and I bought everything from clones to modelling mics, to try and get as close to it as my budget would allow, but to me they all fell flat to the original. I had the chance to test my Eden against a Korby KAT 251, which is a great version of the Telefunken, and the Eden goes head to head with it! So that stilled my desire for one."
On the Lauten Audio Eden LT-386 Microphone
"The first time I heard a Lauten Audio microphone was on one of producer Fab Dupont's tutorials. I didn't know the name of the mic at that time, but I remember thinking it sounded so good! That turned out to be Lauten's Atlantis model. Then I learnt that Fab was part of the design for it, just like he was with the Eden. That man has golden ears."
"Later on I came across a high-end microphone shootout – which included a few vintage mics in the region of €10,000 and above – as well as the Lauten Audio Oceanus. It had me blown away! So after that, I knew I had to hear their flagship Eden."
"I didn't know much about it at the time though, so I reached one of my Mixing mentors Matthew Weiss for his opinion. And he told me that one of his colleges, a mix engineer named Michael Ashby, used Lauten Audio's high-tier microphone a lot, and had tracked Cardi B's debut album with it. So I wrote to Ashby who turned out to be very friendly, and he answered a lot of my questions – I probably asked a few too many, but he still keeps in touch with me haha!"
Three voices in one
The Lauten Eden LT-386 is a large-diaphragm condenser designed for high-end studio recording. Featuring three distinct 'voices', each tonal flavour (Forward, Gentle and Neutral) is produced via individual, dedicated circuits within the microphone – hence Lauten describing the Eden as "3 mics in 1"!
(For a great introduction and in-depth user review of the Eden and Lauten's other premium signature series, check out the review from Producer & Engineer Kev Porée here.)
"That's what really sold me on the Eden microphone, with the three voicing options," continues David. "I have a pretty difficult voice to capture in its full range of colours, because I can sing from very low – in Elvis and almost Barry White territory – to belting out high notes with a lot of power and falsetto."
"I found a few microphones that would be good for one task, but none that could do it all, which is why I was originally intrigued by the modelling microphones. But with those mics, you're applying a sort-of caricature, and to my ears it never sounded as good as a true high-end microphone, capturing the sounds at source."
"[The Eden] reminds me of a mix of a Neumann U47 and a Telefunken 251"
"With the Eden I mostly use the Neutral setting, because I feel it has a sound that's kind of 'vintage but at the same time modern'. It reminds me of a mix of a Neumann U47 and a Telefunken 251. It's perfect for recording ballads with sparse arrangements – it gives me a clean sheet that I can mix in any direction I want."
"But if the song has more of a modern vibe, say a lot of 808 kicks that clash with the low notes, then I prefer the Forward setting with the vocal shaper on, which seems to make my voice just cut through the mix, like a Manley Ref, Chandler Redd or Sony c800G."
"Then you have the Gentle option which I haven't personally used much yet, but I imagine it will be great in the future if I'm recording with a female singer, or a male tenor with a sharper voice then mine."
"After much trial and error with other microphones,
I finally feel I found something that fully captures my voice."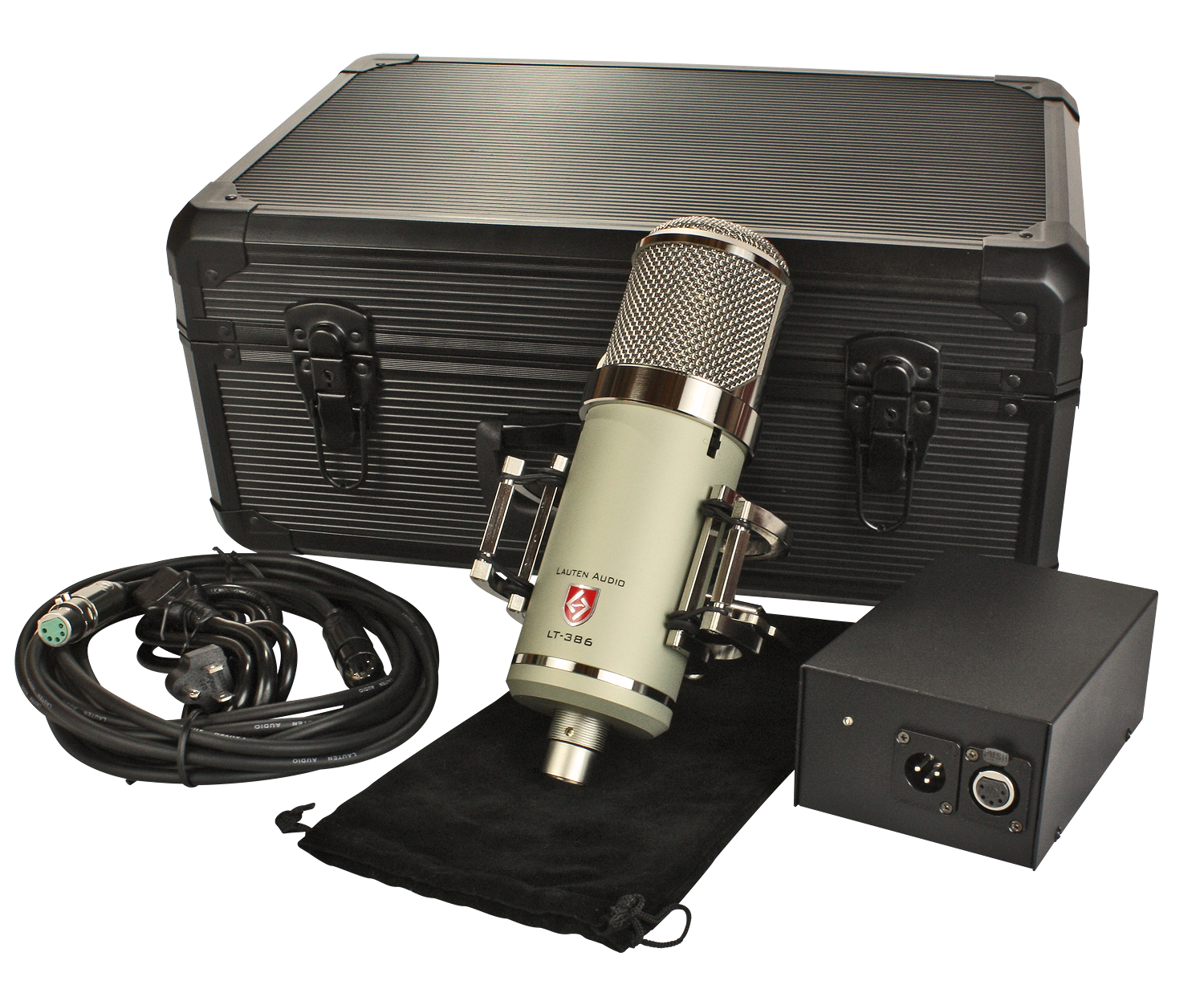 "After much trial and error with other microphones, I finally feel I found something that fully captures my voice. Just like how I imagine Harry Potter felt when he first picked up the right wand in the magic store, it just 'feels right'."
"So now I'm looking in to upgrading the rest of my vocal chain! I have my eyes on the Aurora GTQC Channel strip – that's designed by a guy who worked for Neve for over a decade, and worked on the designs for some of their most famous gear. It has one of the best 1073-style preamps & EQ I've heard, and it has both a FET and Opto Compressor, so it would be a great solution to upgrade everything in my vocal chain at once."
"Along with that, the next step is to re-record my 30-40 demo songs with my Lauten Eden haha! And then start the process of releasing everything. I'm very excited to show what I'm really about, telling my stories and sharing my melodies. Everything from vocals, production, writing, recording, mixing and mastering – this time I'm doing everything myself. I can't wait to show it all to the world!"
Our thanks to David Dosi. You can follow David on Instagram here, or check out some of his vocal covers on his YouTube channel here.
Find out more about the Lauten Audio Eden LT-386
See the full range of Lauten Audio Microphones
---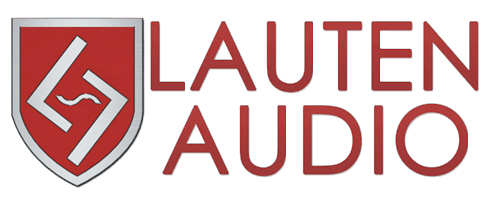 If you'd like to know more about Lauten Audio microphones, give us a call on 01727 821 870 to speak to one of our team or to arrange a demo.
You can also contact us via email.