The release of Pro Tools 2020.6 allows up to 64 channels of audio with 3rd party audio interfaces.
Avid recently announced the release of Pro Tools 2020.6, bringing with it a host of new updates including support for M1 Macs (Via Rosetta 2) and H.265/HVEC Video.
The big news for RME users however, is that the long-standing 32-channel I/O limitation when using non-Avid hardware has finally been extended to 64 channels of I/O.
Mark Cull, Sales Support Engineer for Synthax Audio UK says "It's no secret that Avid have traditionally made things a bit difficult for engineers using third-party Core Audio and ASIO interfaces with Pro Tools, restricting its I/O to 32ch in and 32ch out (unless you use their HDX hardware)."
"Many people on the RME forums have been asking about a solution that allows users to change the channel order on RME devices, so that they can choose which channels Pro Tools can see. The only current workaround involves using TotalMix FX's Loopback feature, which isn't the most elegant solution and reduces the channels available on some of our larger audio interfaces."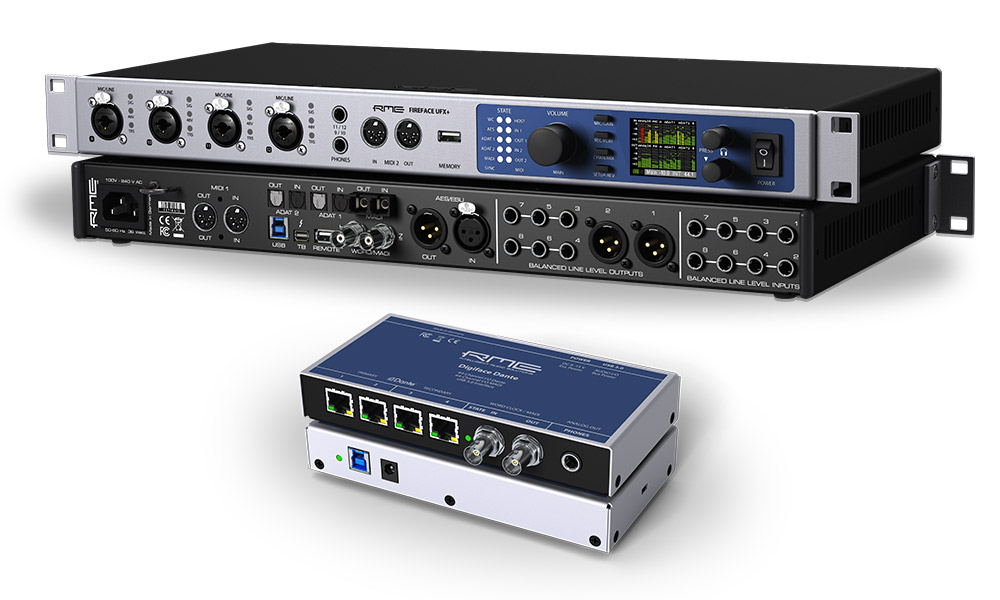 Both the RME Fireface UFX+ and Digiface Dante benefit from Pro Tools 2021.6's expanded channel count for third party hardware.
"With the new Pro Tools release 2021.6, Avid have now increased this limit to 64ch in and 64ch out. This means an RME MADIface USB can finally utilise its full channel count! Also the first 32 channels of MADI on an RME Fireface UFX+ are now accessible alongside all the analogue inputs."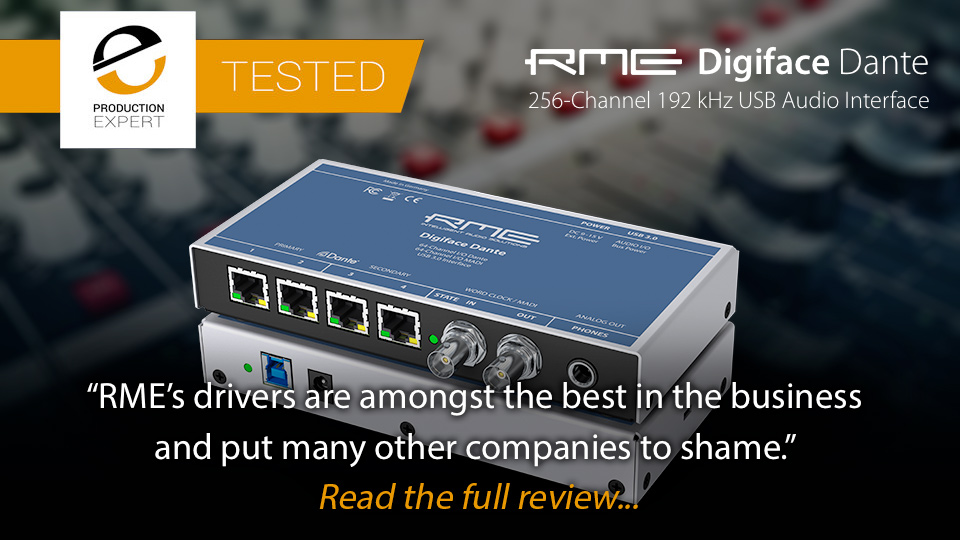 "The RME Digiface Dante also benefits massively by being able to now access its full 64ch of Dante/AES67."
"Whilst there are still obviously limitations on third party interfaces with over 64 channels of input and output, this is certainly a big improvement over the previous 32 channel limitation, and one that will surely be welcomed by RME users working with Pro Tools."
Find out more on the Avid website.
See the full range of RME Audio Interfaces
---

If you'd like to know more about any of RME's audio interfaces, soundcards, AD/DA Converters or microphone preamps, give us a call on 01727 821 870 to speak to one of our team or to arrange a demo.
You can also contact us here.