The new centre of your studio
Introducing the RME Fireface UFX III, the latest 188-channel flagship audio interface from RME Audio.
The successor to the popular Fireface UFX+, the Fireface UFX III once again raises the bar for reliable, high-performance USB audio, with 94 inputs and 94 outputs across its extensive selection of analogue and digital I/O.
A powerful all-in-one recording solution designed for recording studios, live audio and high-end location music recording, the Fireface UFX III is the ultimate professional tool for multi-track recording, mixing and mastering.
Welcome to a new standard in professional audio and music production. This is RME.
Find A Dealer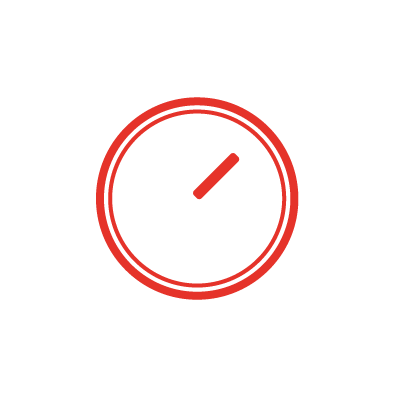 188-Channel Studio Powerhouse
Versatile analogue and digital connections with FPGA digital mixer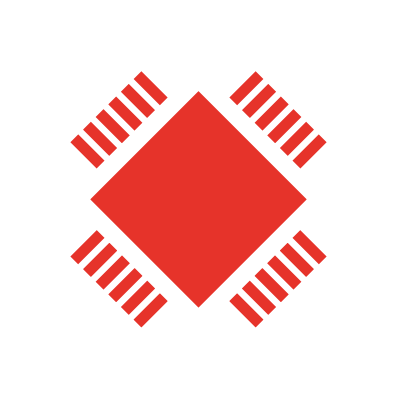 Reference-Class AD/DA Converters
Next-generation sound quality with high-performance AD and DA converters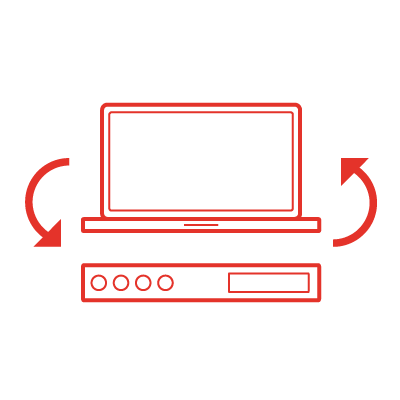 Ultra Low-latency on Mac or PC
Incredibly low roundtrip latency on Mac or PC, including the latest Apple Silicon devices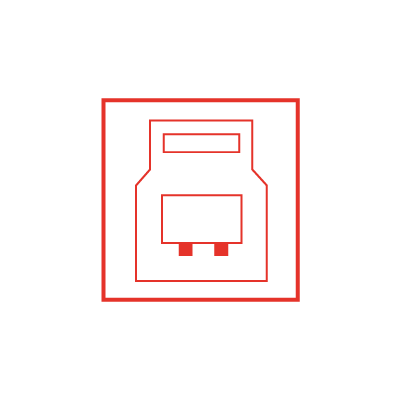 USB 3 (USB-C Compatible)
USB 3.0 connectivity for maximum flexibility (USB 3 / USB-C Cable included)
TotalMix FX
The most powerful real-time digital mixer available with built-in DSP FX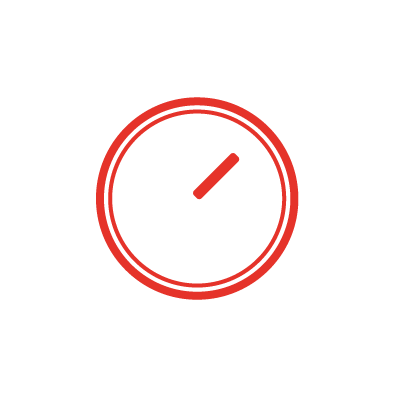 Class Compliant Operation / USB Plug 'n' Play
Connect your interface to any computer and get recording straight away
Full standalone operation and hard disk recording
Record and play back from USB thumb drives and external Hard Drives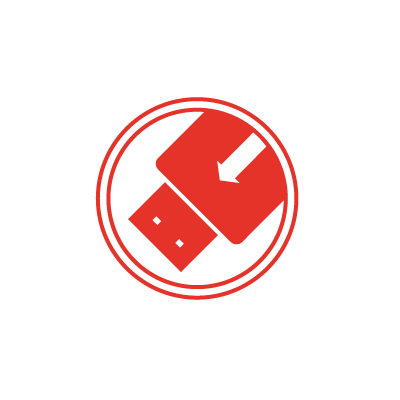 SteadyClock FS
RME's latest clocking technology guarantees crystal-clear sound across the board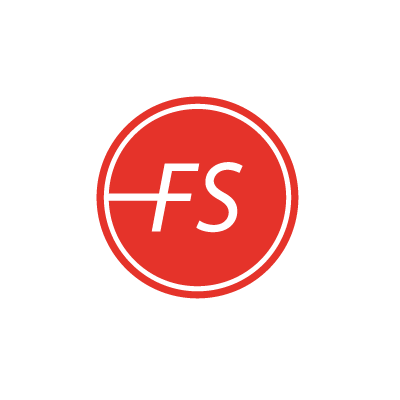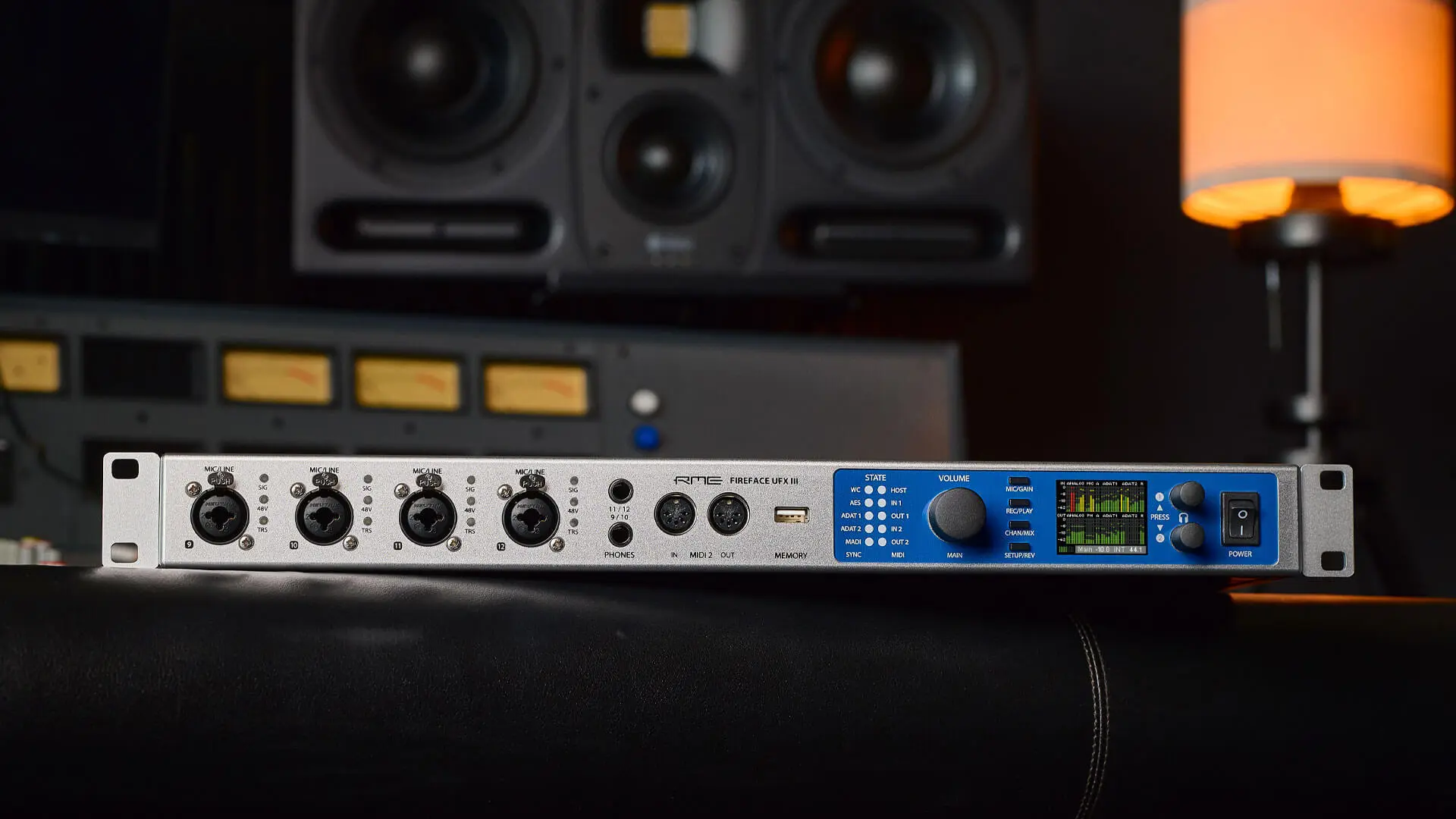 Transparent Sound
Transparent, detailed and honest sound across all inputs and outputs. Clean, pristine preamps with plenty of gain to capture your microphones, instruments and studio outboard in glorious detail.
High performance AD/DA conversion guarantees sonic precision for all applications, with RME's SteadyClock FS providing the ultimate in high-precision digital audio clocking technology.
Long-term Support
Professionals need a device that can be relied on to work day in, day out, for years at a time. RME still provides drivers and updates for both current and legacy devices, including devices going all the way back to 2001!
Manufactured in Germany to the highest standards, the Fireface UFX III is designed with robust, durable materials and premium components throughout, ensuring you'll have many years of happy recording.
And with RME's track-record of supporting devices long after they've been discontinued, you can rest assured your RME interface will serve you well for many years to come.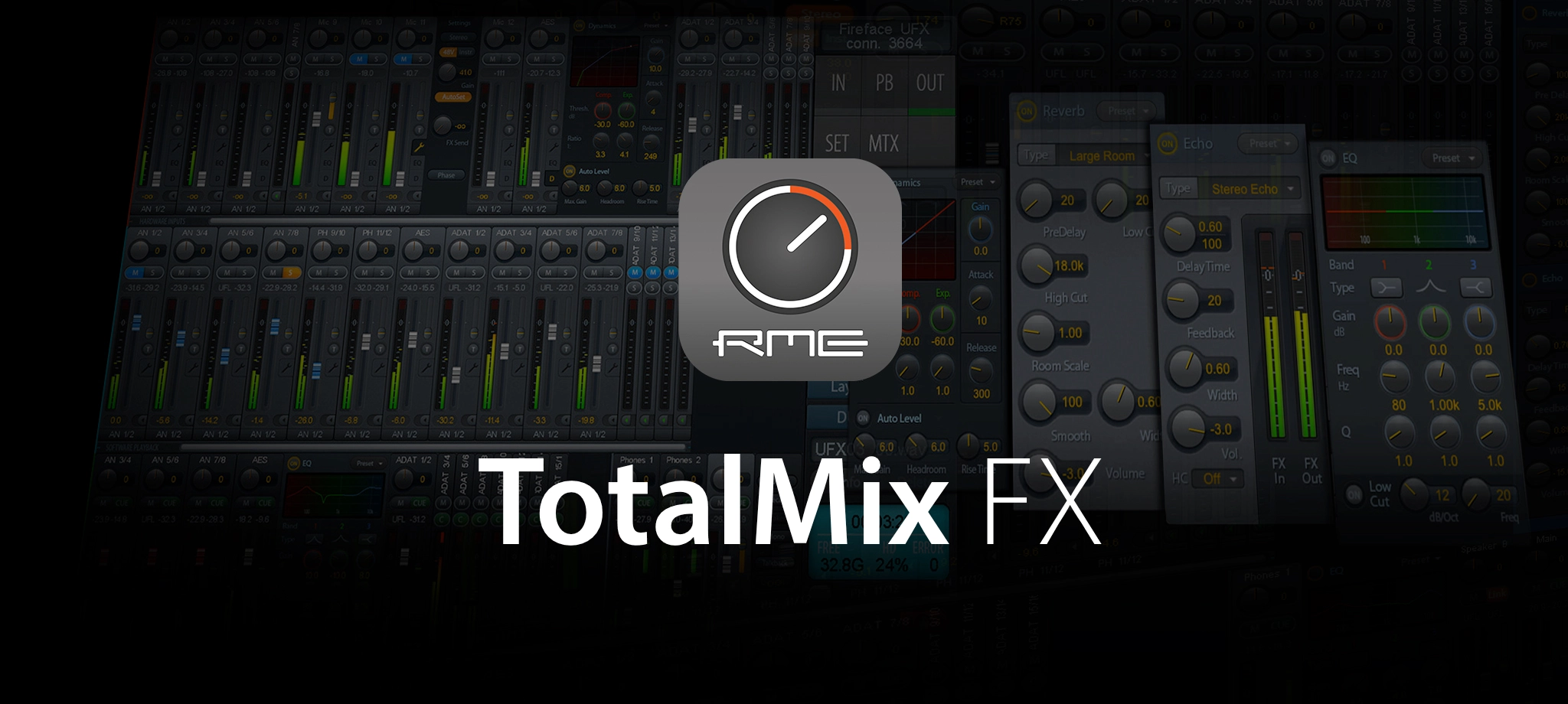 Industry-Renowned Drivers for Mac & Windows
RME's drivers are regularly cited as simply the best in the business. Often described as "rock-solid", this means you'll never experience any downtime in your studio, and your device will always be one of the first to receive new drivers for the latest operating systems.
And since all of RME's drivers are written in-house, the company is never reliant on third–party developers for updates, with its custom-made drivers providing USB roundtrip latency to easily rival that of any PCIe or Thunderbolt device.
Regular firmware updates are also provided and stored to the device's FPGA, ensuring you'll continue to enjoy superior performance without interruption.
RME SteadClock FS Explained
See more videos at Synthax TV
SteadyClock FS
SteadyClock FS is RME's latest generation of digital clocking technology, guaranteeing excellent sound quality in all clock modes and sample rates.
Taken from RME's award-winning ADI-2 Series, SteadyClock FS ensures the analogue conversion is performed to the highest level of quality – completely independent from the quality of an external reference clock – whilst RME's highly efficient jitter suppression refreshes and cleans up any incoming clock signal from other connected devices.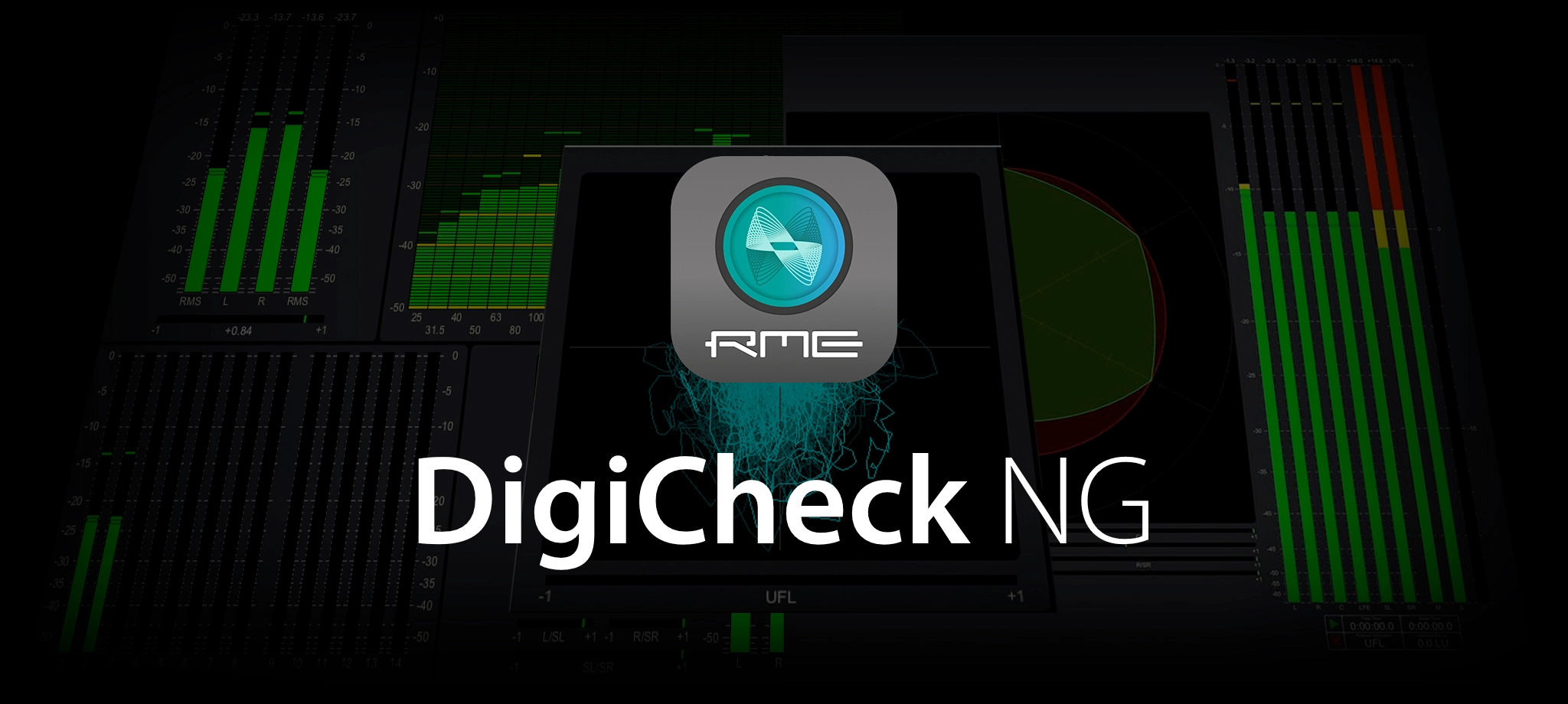 High-Performance via USB 3.0
The RME Fireface UFX III connects via USB 3.0, providing the highest flexibility for a wide range of Macs and PCs. Alongside the USB 3 cable, a USB-C cable is also included in the box for connecting to USB-C ports.
In addition to driver-based USB operation and standalone mode, the Fireface UFX III offers a Class Compliant mode for native operation with Windows, macOS and Linux.
As the first RME audio interface with full USB 3.0 support in CC mode, the Fireface UFX III provides all 94 I/O channels without the use of a driver if desired (Plug 'n' Play).
TotalMix FX, TotalMix Remote, DIGICheck NG
The Fireface UFX III is controlled via RME's powerful TotalMix FX software, the most powerful routing and monitoring controller available.
Powered via its on-board DSP, the FPGA-based TotalMix mixer offers a whole host of useful functions such as Talkback, Mono and Speaker switching, as well as EQ and Dynamics processing on every channel, with Reverb and Delay available as FX sends.
The Fireface UFX III can also be controlled via another Mac, PC or iPad over a network via the free companion app TotalMix Remote – including wirelessly with an Apple iPad – whilst DIGICheck and DIGICheck NG provide a suite of comprehensive audio analysis tools (spectral analyser, phase correlation, noise measurement etc).
Standalone operation, & DURec
The Fireface UFX III can also operate as a standalone microphone preamp, AD/DA and format converter, routing mixer, and even a fully-fledged hard disk recorder, with standalone mode providing full use of the device without the need for a computer.
This includes recording and playback courtesy of RME's Advanced DURec (Direct to USB Recording), which allows for all 94 input channels to be recorded directly to an external HD or USB thumb drive (via the USB connection found on the front panel).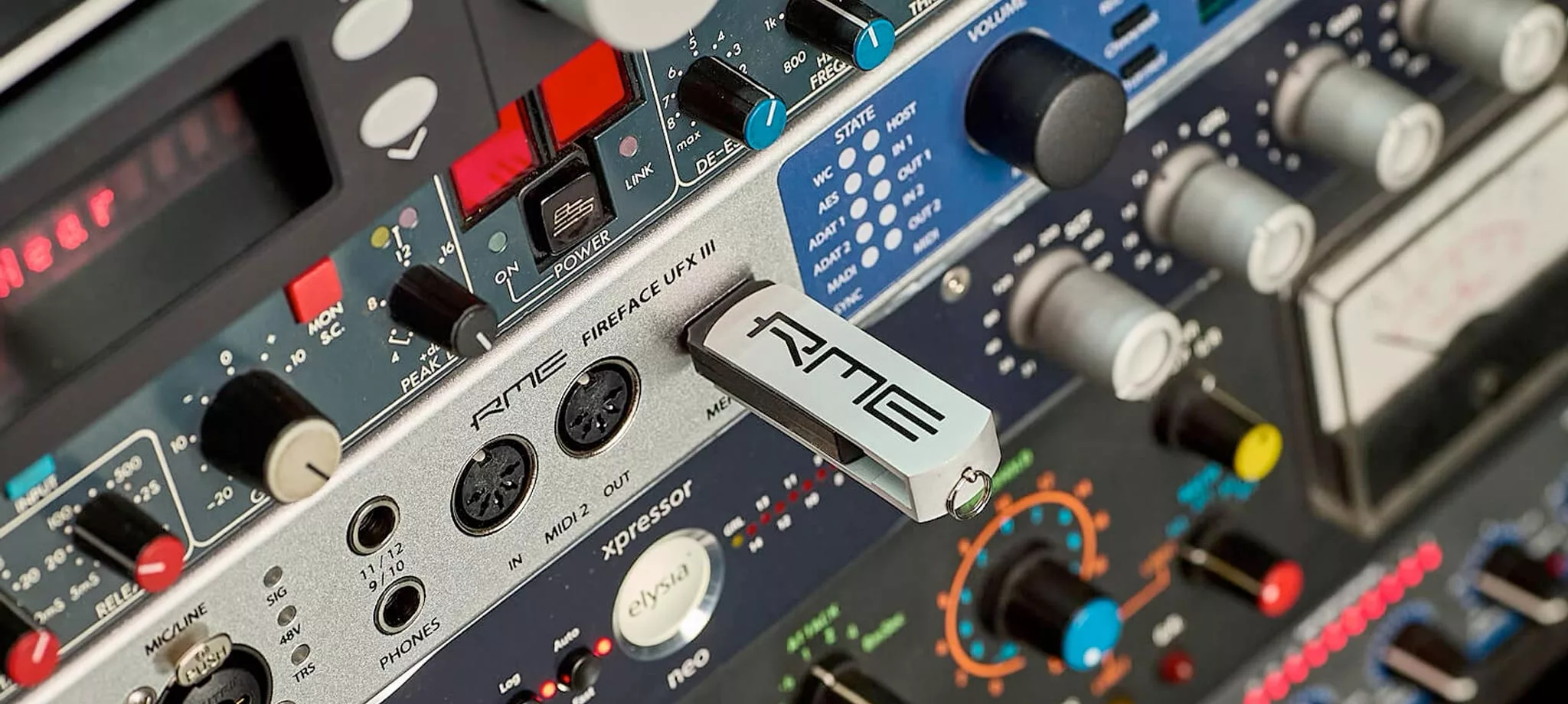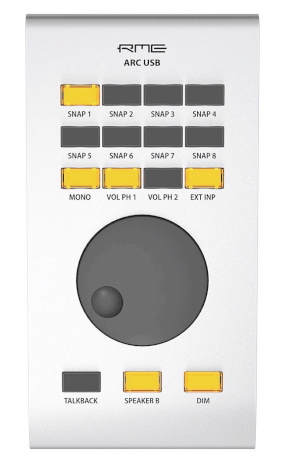 RME ARC USB (sold separately)
Monitor Controller: The RME ARC USB is a customisable, user-definable monitor controller for all RME audio interfaces and sound cards.
Control your RME Fireface UFX III directly from your desktop including:
Volume control for Main monitors and Secondary Monitors (Speaker B)


Volume control for Headphones 1 and 2


Mono On/Off, Dim, Level Recall and Talkback


Control of Microphone Input Gains 1, 2, 3 & 4


Rec, Play/Pause and Stop for standalone hard disk recording with DURec


Footswitch input


Loading of snapshots (saved mixer states)


And more!


The ARC USB is user-definable, as such its buttons can be defined by the user to control a wide range of tasks.

5 Year Warranty (UK Only)
The RME Fireface UFX III comes with a 2 year manufacturer warranty as standard. This can be extended to 5 years when purchased via one of our authorised UK dealers, as long as you register your device with us within 30 days of purchase.
Please note that this offer is only available when purchased via one of our UK dealers (Thomann, Bax and DV247 are not included in this deal). See below for a list of participating dealers.
Once you have purchased your unit, simply go to our Warranty Support Area and complete the form. You will then receive confirmation that you have been registered.
Find A Dealer
Analogue & Digital I/O
The RME Fireface UFX III features an incredible 94 input channels and 94 outputs channels across a variety of analogue and digital I/O.
Analogue I/O:
4 x Mic/Instrument Preamp, digitally controlled
8 x Line-Level Inputs (Balanced)
8 x Line-Level Outputs (Balanced)
2 x Headphone Outputs
Digital I/O
1 x AES/EBU I/O
2 x ADAT I/O (or 2 x SPDIF Optical I/O)
1 x Word Clock I/O (or 1 x MADI Coaxial I/O)
1 x MADI Optical I/O
2 x MIDI I/O
1 x USB 3.0
German Engineering for your studio
RME continues to set the benchmark that others aspire to, consistently raising the bar with what can be expected from an audio interface.
From developing the world's first 96 kHz audio card (DIGI96), to creating the first FireWire 800 interface (Fireface 800) and first USB 3 audio interface (MADIface XT); offering professional recording with the Apple iPad (Class Compliant); or enabling wireless remote control over its audio interfaces (TotalMix Remote); RME continues to push the envelope time and again.
The exceptional performance and feature set of each product is matched by super-reliable hardware, with industry-renowned drivers offering the stability that audio professionals demand.
Need less channels?
Check out the other models in the Fireface range:
Compare the Fireface range:
| Product | I/O | Headphones | SteadyClock FS | DURec | DC-Coupled Outputs | MADI I/O |
| --- | --- | --- | --- | --- | --- | --- |
| Babyface Pro FS | 12 inputs / 12 outputs | 2 (shared) | Yes | No | Yes | No |
| Fireface UCX II | 20 inputs / 20 outputs | 1 | Yes | Yes | Yes | No |
| Fireface 802 FS | 30 inputs / 30 outputs | 2 | Yes | No | Yes | No |
| Fireface UFX II | 30 inputs / 30 outputs | 2 | Yes | Yes | No | No |
| Fireface UFX III | 96 inputs / 96 outputs | 2 | Yes | Yes | Yes | Yes |
Find your nearest RME UK Dealer:
Authorised UK dealers
Our full list of UK dealers (for all brands) can be found here.
---