2 Microphones – 1 Skateboard – Lauten Audio presents Foundation by Stephano Petrocca

Lauten Audio's Stephan Ritch has put together a great video to showcase their Series Black microphone range, deciding that the best way to show off these mics was to record a track with them! Armed only with a laptop, an audio interface and a selection of Series Black mics, Stephan rode around Montreal (Canada) on his skateboard, teaming up with local musicians to record the song 'Foundation' (written by Stephano Petrocca).
Stephan explains, "We had an idea to make a video showing how easy recording audio can be. An SPL Crimson interface with built in microphone preamplifiers. A couple of very affordable Lauten Audio Black Series microphones. A laptop and some cable and hit record!"
Stephan then set off to record in a variety of locations, including the ruins of Le Studio in Morin Heights for the vocals (sadly now destroyed by arsonists), a room that was once used to record the likes of David Bowie, Keith Richards, The Bee Gees and Cat Stevens. The finished track was then mixed by none other than 7-time Grammy winner Darrell Thorp, who also used the Series Black on last year's Foo Fighters album Concrete and Gold.
"To bring this song all together, we enlisted Darrell Thorp to do the mixing" Stephan continues. "He was kind enough to squeeze us into his very busy schedule (Foo Fights, Radiohead etc). With the right Foundation, you can make anything possible."
Hats off to Stephan and everyone involved, they've done a great job! Check out the video below to hear the Series Black mics in action.

See more videos at Synthax TV
Lauten Audio LA-120 – small diaphragm condenser microphones (pair)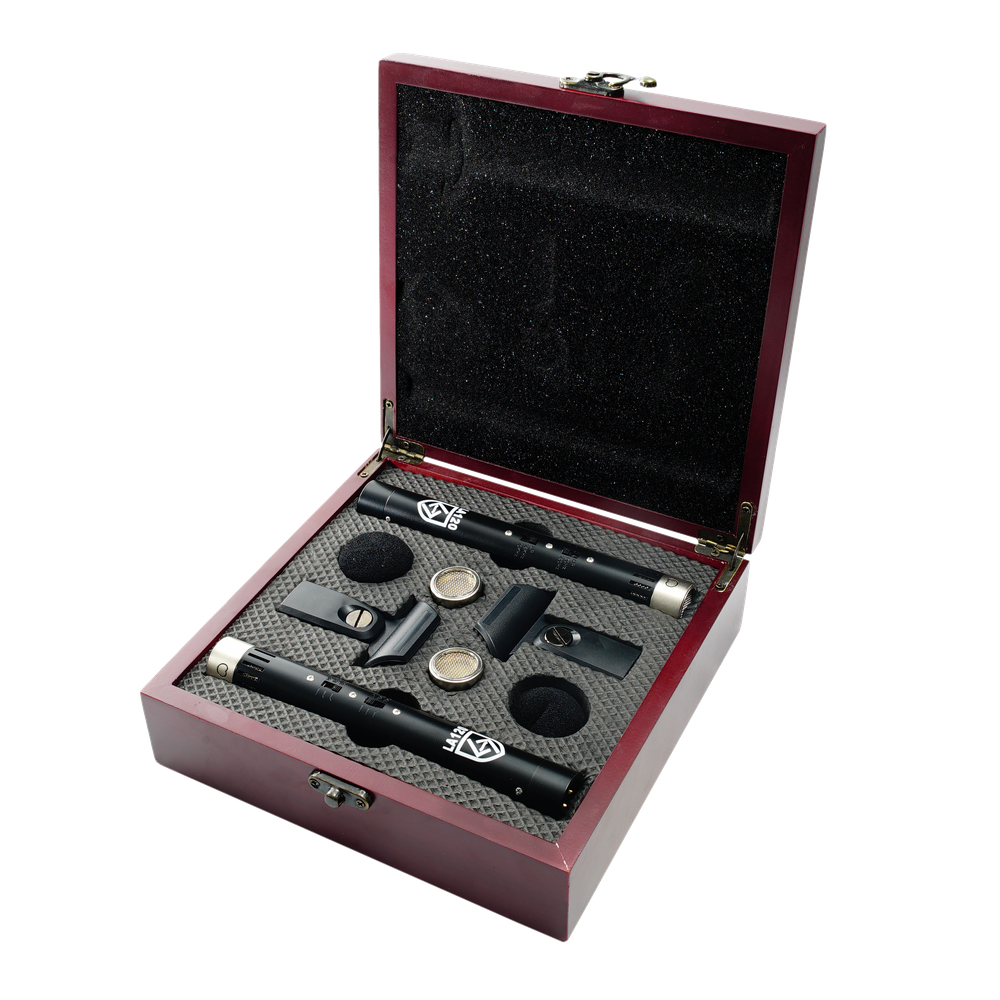 The smallest mics in the Series Black range, the Lauten LA-120s are small diaphragm condenser mics with a sound that's been described as 'neutral and natural'. Adept at capturing a wide range of acoustic instruments, as well as making a fine pair of drum overheads, the LA-120s are super-versatile and their size makes them a great choice for close-miking.
The two switchable high and low-cut filters (50 Hz & 150 Hz, and 10 kHz & 15 kHz respectively) can be used to help tame overly bright sources, or reduce low-end to enhance the clarity of a recording. Of course, the filters can also help prevent against background noise, for recording in less than ideal spaces (rumble from cars for example, or hum from an air con).
Sold in pairs, the LA-120s are also great for stereo-miking techniques such as ORTF, X/Y or for experimenting with Mid-Side recording. They ship in a stylish wooden carry case and come complete with windscreens, mic clips, and changeable polar pattern capsules (cardioid and omni). A pair of -10 dB pad adapters are also available (sold separately).
Find out more about the LA-120
"My favorite offering of the Series Black line is the LA-120 package.
It's simply a great, super-flexible stereo SDC kit at a thrilling price point."
– Pro Sound News



Lauten Audio LA-220 – Large diaphragm FET condenser microphone

The LA-220 is a large diaphragm FET condenser, again designed specifically with the studio in mind (of course, don't let this stop you from recording outside the studio, as shown in the above video!). The LA-220 combines a 1-inch pressure gradient condenser capsule with an ultra-low-noise, American-made JFET amplifier, and high-quality capacitors and resistors usually reserved for far more expensive microphones.
As such, the LA-220 offers a great price to performance ratio, with a sound that's equally at home on vocals, instruments, drums and percussion. Like the LA-120s, the LA-220 also features easily accessible high and low-cut switches for rolling off troublesome frequencies, and ships with an included shockmount.
Find out more about the LA-220


"The LA-220 is a seriously flexible mic at a seriously attractive price."
– Future Music Magazine



Lauten Audio LA-320 – Large diaphragm vacuum tube condenser microphone

The LA-320 is a large-diaphragm vacuum tube condenser, with a sound described as "clean and open yet smooth at the high end". Especially sweet on vocals, the LA-320 is punches well above its weight and has received a variety of positive reviews. Like its siblings the LA-320 has switchable high and low-cut filters (120 Hz and 12 kHz) for tailoring the sound before it hits the preamp.
Other features include a hard-metal transport case, a shock-mount, and a dedicated power supply (don't forget to switch your mic on ahead of time to let the tubes warm up!).
Find out more about the LA-320
"With a great tube-flavored but nicely tailorable sound, the LA-320 is easily
among the very best budget tube mics I have used to date,
and I can't wait to try out Lauten's other Series Black offerings."
– Recording Magazine

Find out more about the Lauten Audio Series Black range
---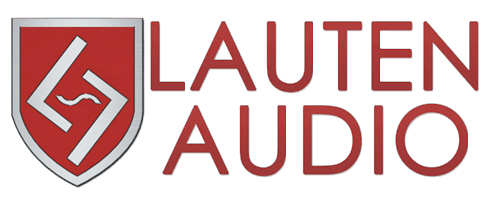 If you'd like to know more about any of the microphones produced by Lauten Audio, give us a call on 01727 821 870 to speak to one of our team or to arrange a demo.
You can also contact us here.