Pro Tools Expert's James Ivey tries out a pair of Lauten LS-208 microphones in an NOS configuration on drum overheads
Music production advice, news and review website Pro Tools Expert / Production Expert have been testing out the Lauten LS-208 microphone, as part of an article on recording drum overheads with the NOS stereo technique.
The NOS technique was developed by the Dutch Broadcast Foundation (Nederlandse Omroep Stichting in Dutch, hence 'NOP') and involves placing a pair of identical cardioid mics roughly 30cm apart, and angled at 90 degrees. The results are a strong stereo image and good mono compatibility, making NOS useful for recording piano, smaller ensembles, and of course drum overheads.
Whilst originally promoted as a voice microphone, Lauten's Synergy Series of mics have also been praised for their ability to capture drums, with Pro Tools Expert's James Ivey clearly impressed by the sound of the LS_208s without any processing.
"I think the LS-208 is just a great sounding microphone full stop" James says. "I was really pleased with how well it performed on this session. With no tweaking or processing the cymbals sound really nice and smooth… …The LS-208 gives the China [crash cymbal], a nice fast explosive sound with none of the brittleness that I have experienced with other mics."
"This is another mic or pair of mics that I really am not going to want to give back. Well done Lauten Audio you have made something slightly different to the run of the mill 87 clones and in that you have come up with something quite brilliant."
Watch the Lauten Synergy Series promo video
See more videos at Synthax TV
Big thanks to James for choosing the LS-208s for this article. You can read the full feature for yourself here, which also including individual audio examples and a full mix (courtesy of the song "This Desire" by James' band The Studio Rats).
Find out more about the Lauten Audio LS-208 microphone
Read the Recording Magazine review of the Lauten Audio LS-208
Lauten Audio LS-208 Microphone
The Lauten Audio LS-208 is a front-address, large-diaphragm condenser voice and instrument microphone. Combining excellent versatility with the recording quality of high-end studio microphones, the LS-208 captures the brilliance and expressiveness of any source, whether in broadcast, sound reinforcement, or in the recording studio.
Features include a wide frequency response, with a full 120dB of dynamic range and 135dB of SPL handling, without the need for attenuation. Excellent off-axis rejection provides incredible focus, and fantastic reduction of bleed in multi-source live environments.
Constructed from high-quality components and outfitted with frequency shaping high and low-cut filters, the LS-208 comes equipped with a spider shock mount, a hard mount for tight spots, a foam windscreen to protect from plosives, and a rugged road case housing all these accessories.
The LS-208 is a perfect for:
Spoken Voice, and Singing

Radio broadcasting

Podcast and Voice-overs

Highly dynamic instruments and environments

Close-micing drums and guitar amps

Studio quality recordings nearly anywhere
Find out more about the Lauten Audio LS-208 microphone
---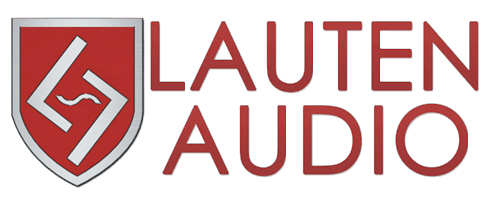 If you'd like to know more about Lauten Audio microphones, give us a call on 01727 821 870 to speak to one of our team or to arrange a demo.
You can also contact us via email.