RME launches five new products at NAMM 2020; plus news from Ferrofish, Icon & DirectOut.
The largest musical instrument and pro audio trade show in the world, each year the legendary NAMM show attracts visitors and exhibitors from across the globe.
Manufacturers frequently choose the event to showcase their new and upcoming products, and this year we have five new devices from RME to tell you about!
We also caught up with representatives from Ferrofish, Icon Pro Audio and DirectOut, with videos from each stand to follow very soon, so make sure you subscribe to our YouTube Channel!
Watch the RME 12Mic, AVB Tool & M-1610 Pro Videos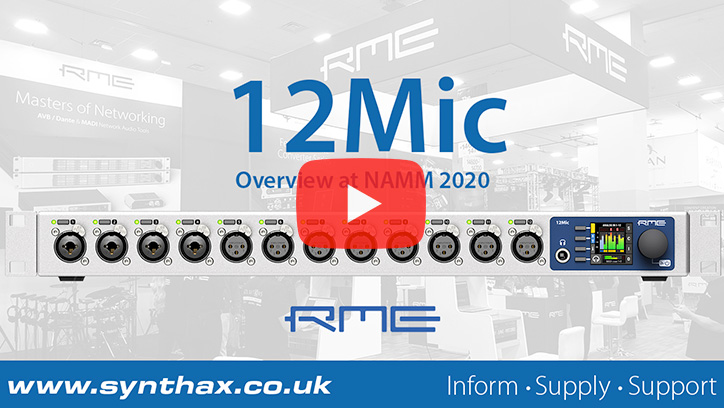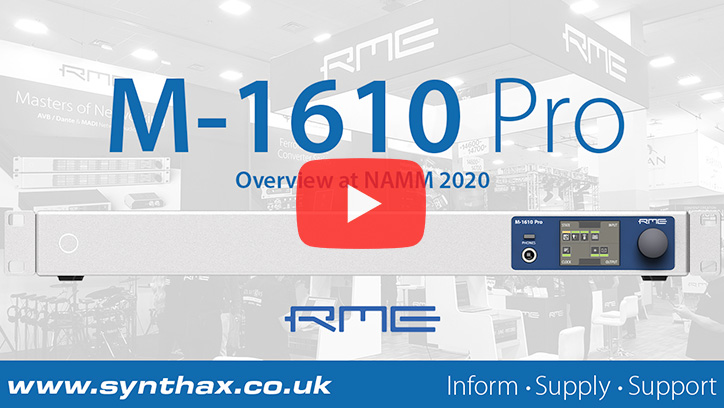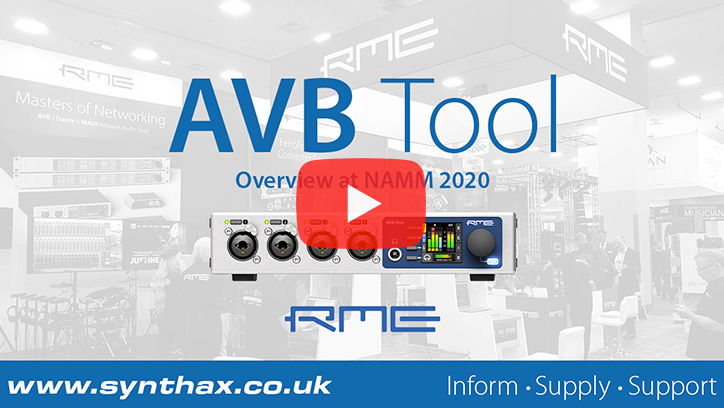 See more videos at Synthax TV
RME Audio
RME has expanded its line of AVB-capable products with the introduction of three new devices featuring the open-source audio networking protocol.
The suitably named RME 12Mic combines 12 x high quality microphone preamps into 1U of rackspace (with an SNR of 121.2 dB(A) on all channels!), with ADAT, MADI and AVB connectivity.
The AVB Tool is a 4-channel mic pre that's perfect for talkback and DI'ing instruments in studio control rooms, or for line-checking in live environments.
The M1610 Pro brings the outstanding audio quality of the high-end M32 Pro converters into a combined AD and DA 1U rack unit.
The newly updated RME Babyface Pro FS was also on show – with its improved AD/DA conversion, mic pres and headphone amps, RME have once again raised the bar in what we can expect from a mobile desktop interface. And the RME ADI-2 Pro FS has also received an overhaul in the form of the ADI-2 FS R (Black Edition), with the main difference being the all-black finish and remote control operate (a la the ADI-2 DAC FS).
Watch our RME Babyface Pro FS unboxing video
Find out more about the RME ADI-2 Pro FS R Black Edition
Click images below to enlarge


What is AVB?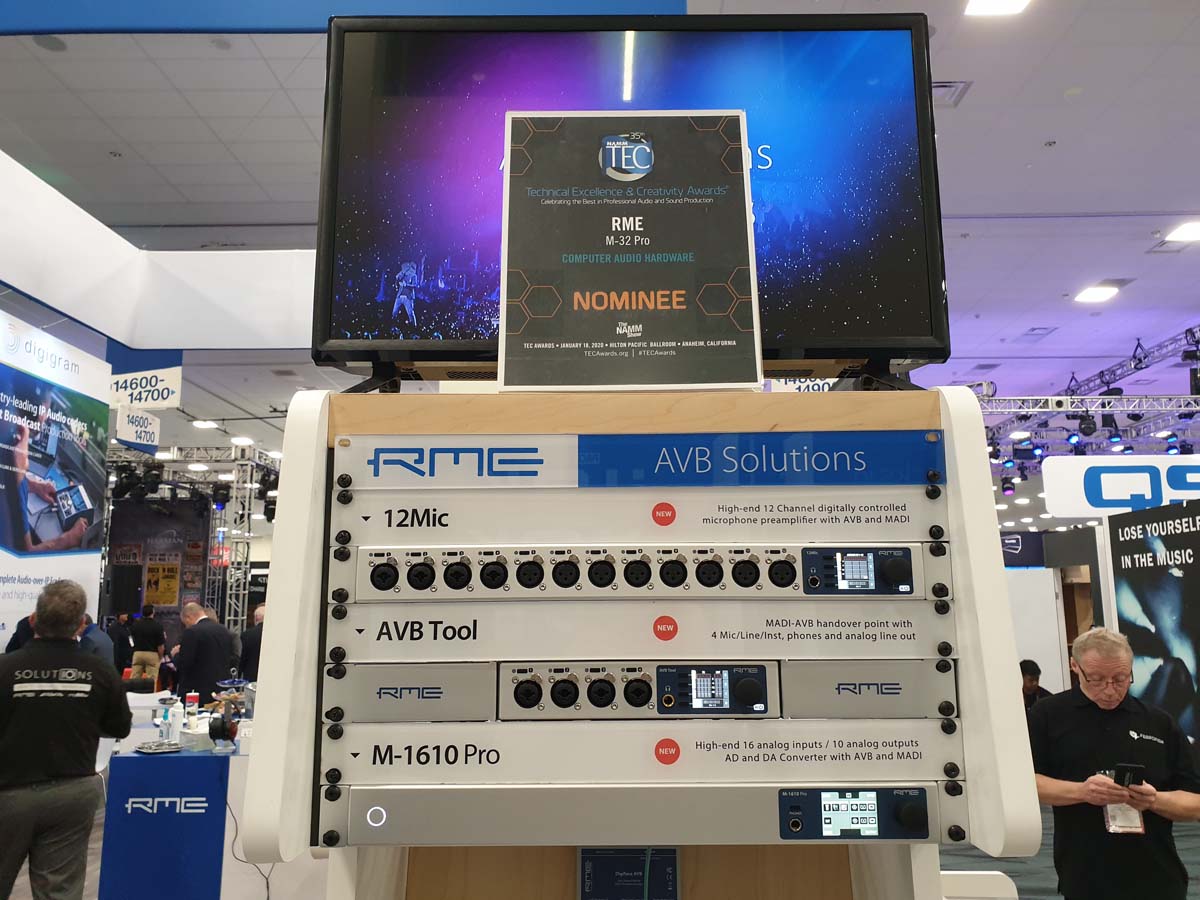 AVB (Audio Video Bridging) is one of several audio networking formats which allows multiple computers and audio hardware to communicate with one another over a standard Ethernet network. Audio, video and control resources can all be sent to and from any device on the network via an AVB-compatible switch.
Some of the main selling points of AVB include:
Reserved bandwidth (via SRP, or Stream Reservation Protocol). All audio data on an AVB network remains unaffected by other networked applications, such as using a web browser or streaming.
Low, fixed latency (all data is guaranteed to arrive at the same time).
Extremely high channel counts (AVB's bandwidth can simultaneously handle hundreds of channels of audio. Unlike other formats, the channel count remains the same even when working with higher sample rates).
Just like with MADI devices, all of this occurs over slim, lightweight cabling (Cat5e or Cat6).
A previous drawback of AVB was the implementation, which in the past could be wildly different from one manufacturer to another. In practice, this meant that AVB devices (from different companies) could not always be guaranteed to 'talk' to one another. Moving forward, this has become far less of an issue however, as more manufacturers have adopted of the MILAN standard, a set of guidelines that ensures all AVB devices operate harmoniously with one another.
Find out more about the 12Mic, AVB Tool and M1610 Pro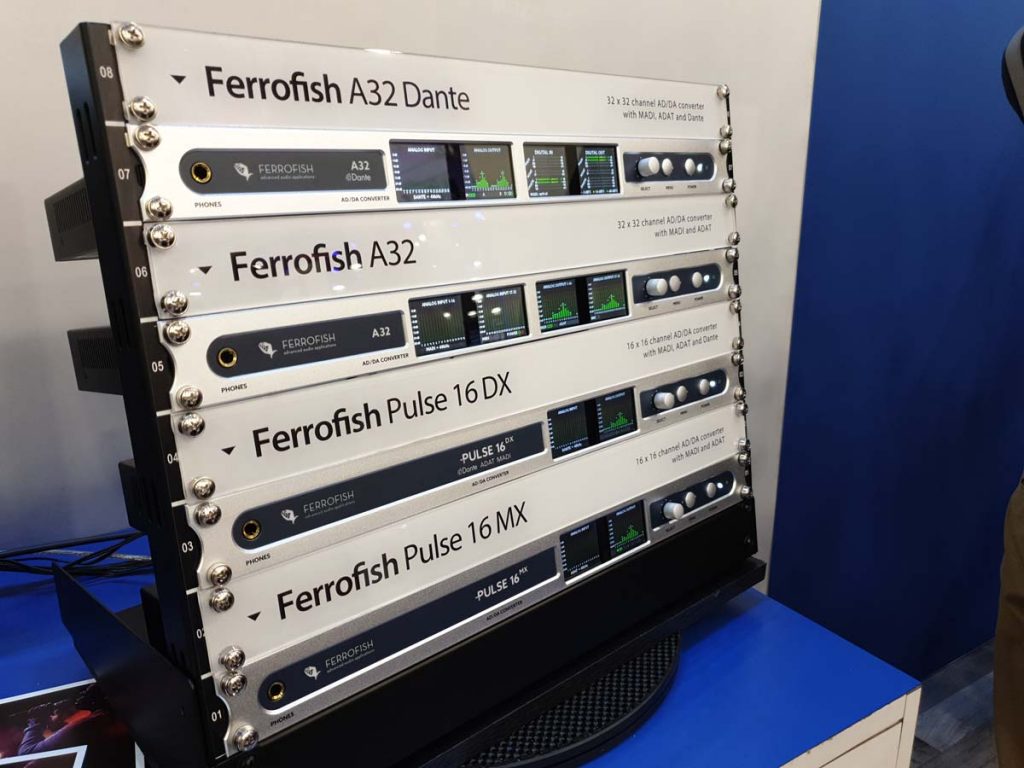 Ferrofish
Ferrofish were keen to speak to us about RemoteFish, the control software for their popular A32 and Pulse16 series of AD/DA converters. Currently Windows only (with the Mac version planned for later this year), RemoteFish has been further developed since its announcement with a smoother workflow. Levels, gains and channel routing can now all be controlled remotely from a computer via USB, MIDI or MIDI over MADI.
The word is that new products are also in development, so watch this space…
Find out more about Ferrofish AD/DA converters
Download Remotefish for Windows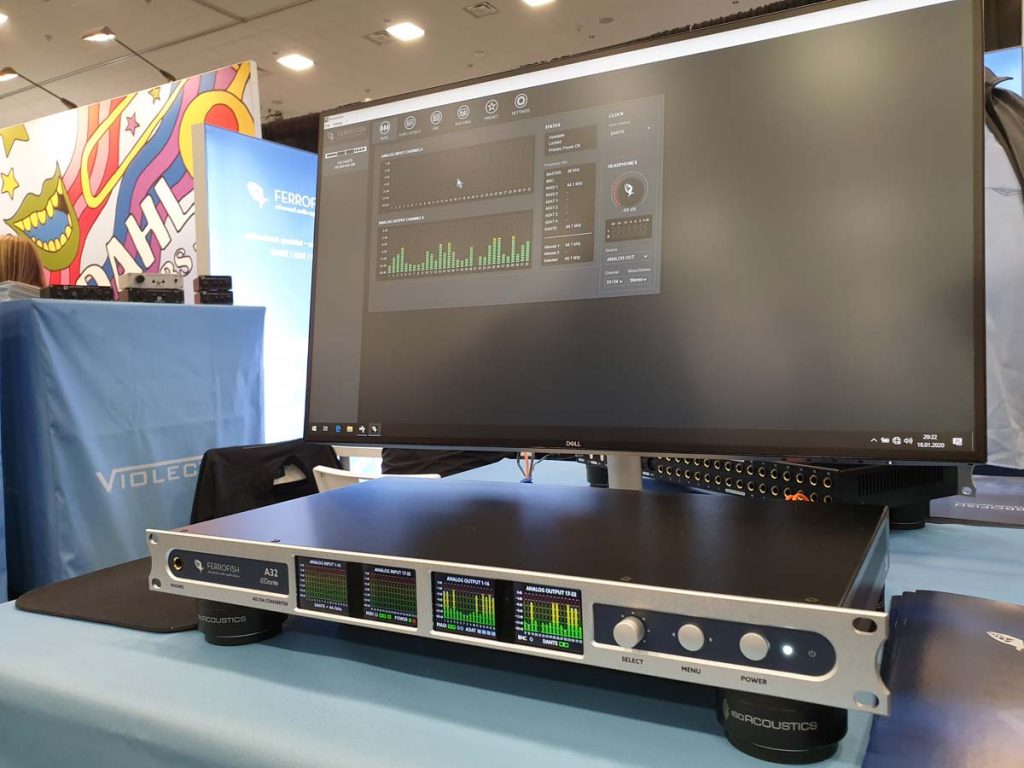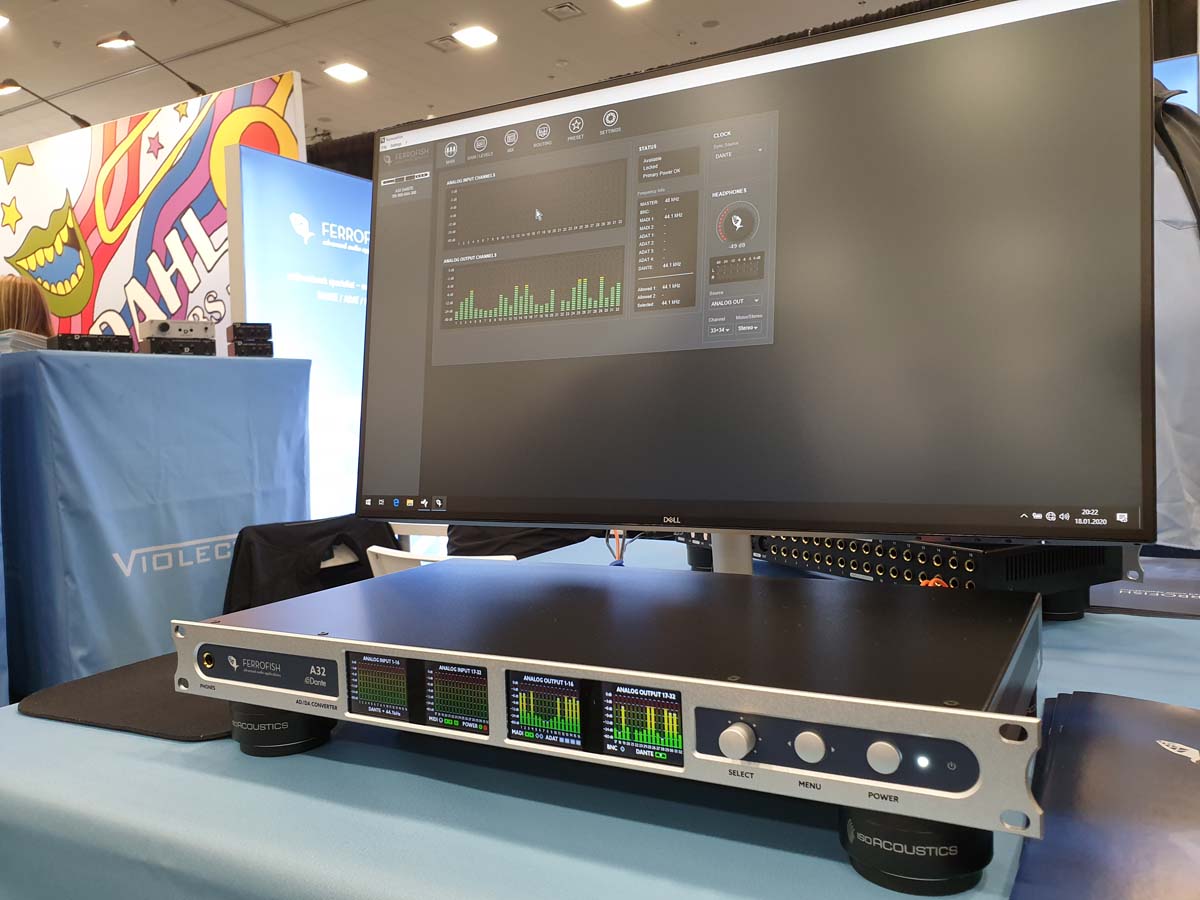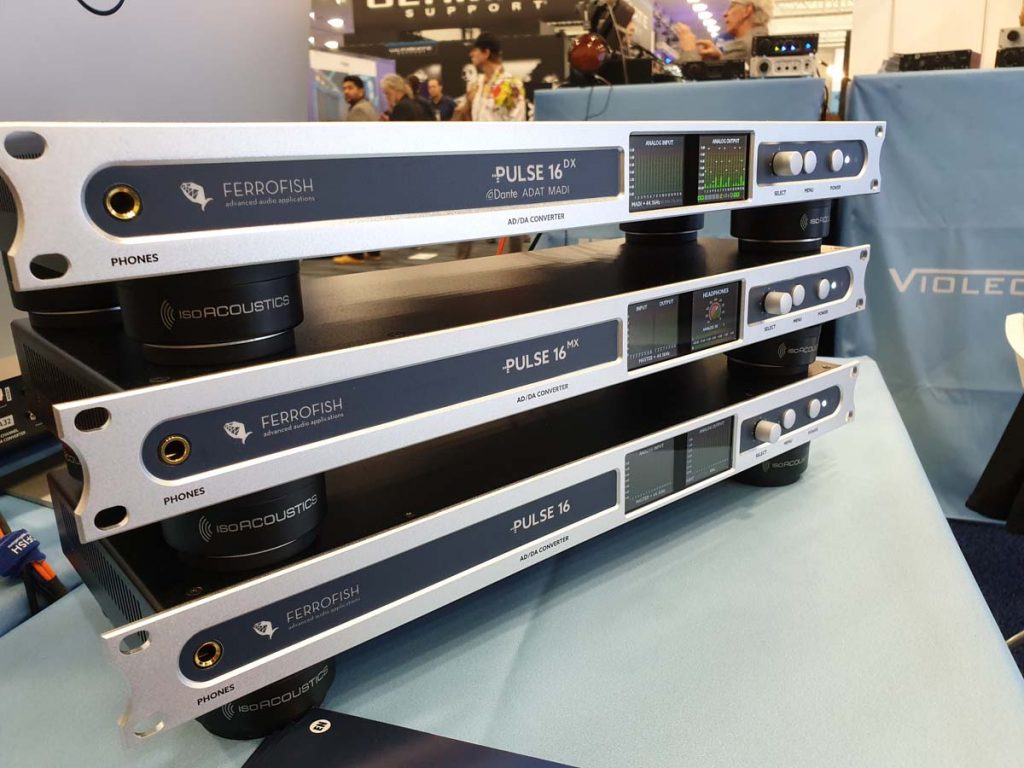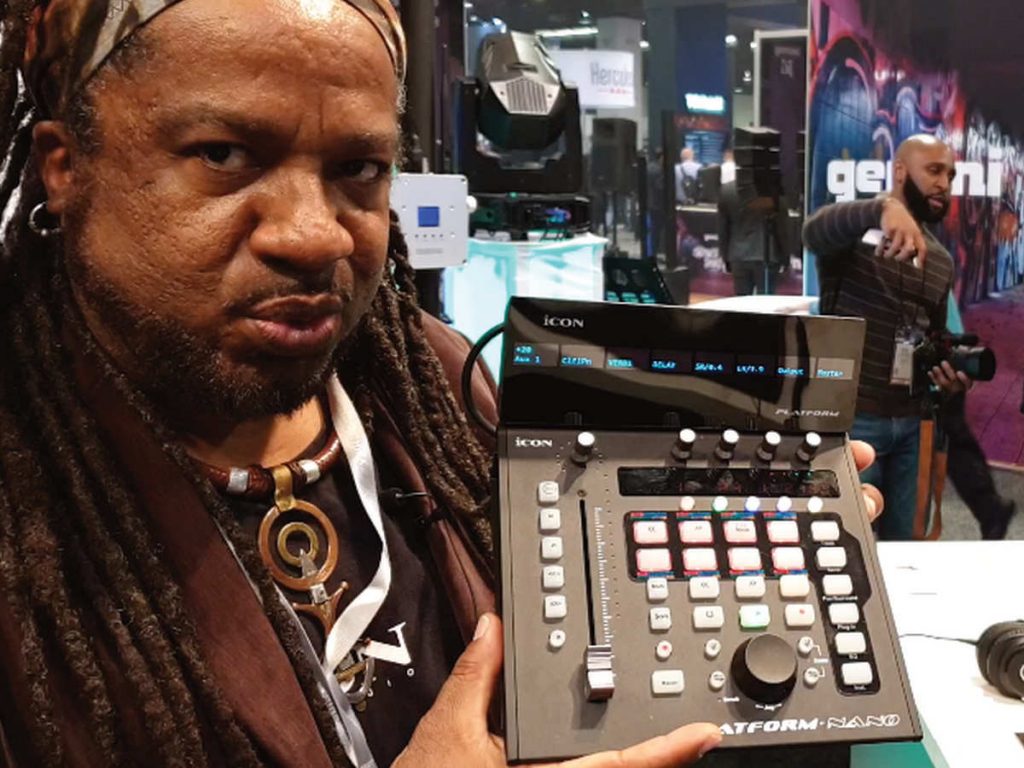 Icon Pro Audio
Icon had their full range of motorised DAW controllers on show – the QCon Pro X with full-size meter bridge, the QCon Pro G2, and the compact Platform M+. All three models are expandable via additional fader banks (in blocks of 8 channels), allowing for up to 32 channels in total.
Icon's newest single-fader Platform Nano was also on show with the D3 display, which was designed to give Platform Nano users a purpose-built, dedicated display (the larger D2 display also works with the Nano). What's more, the Platform Nano can also be used wirelessly when connected to a Mac or PC via a dedicated USB dongle, transforming the device into the 'Platform Nano Air' (with up to 8 hours of battery life).
Find out more about Icon DAW Controllers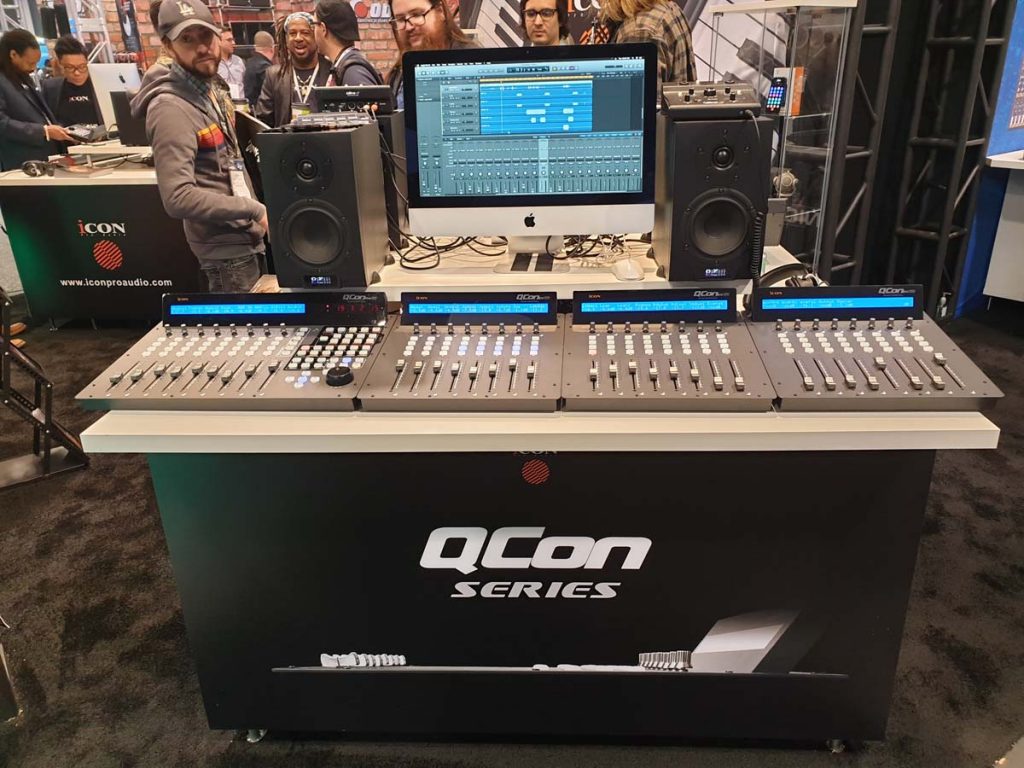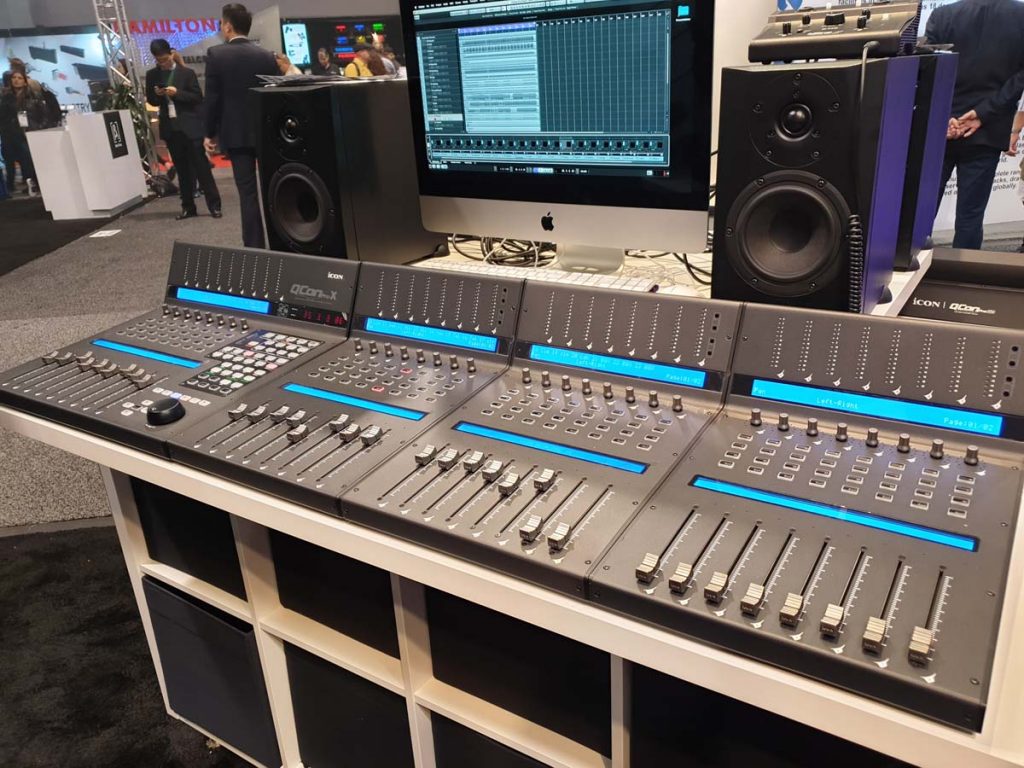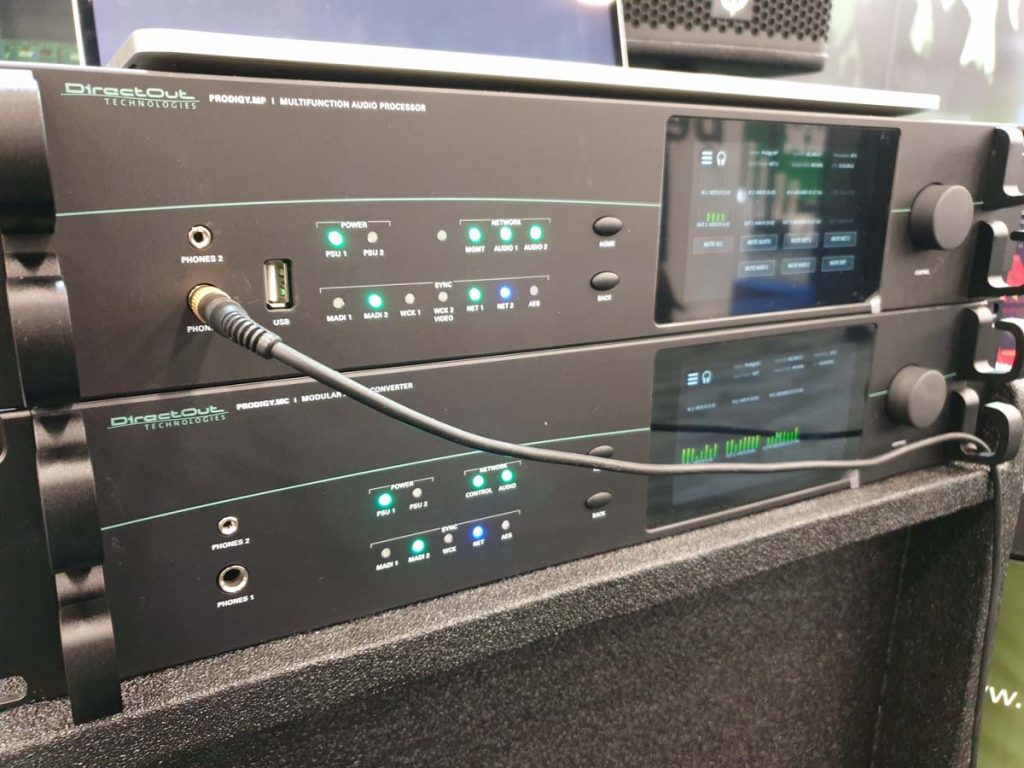 DirectOut
DirectOut have a wide range of professional audio solutions, and their latest offering is arguably their most impressive to date – the Prodigy.MC and Prodigy.MP. Both units are customisable with a wide range of option cards, including analogue I/O (Mic & line), MADI, AES, Dante, Ravenna and Waves Soundgrid.
The channel capacity sums up to 320 inputs and 324 outputs which are managed with a channel-based routing matrix. The free browser-based Globcon software provides an incredible level of control over the Prodigy.MC and .MP, and the EARS system (Enhanced Automatic Redundancy Switching) uses DirectOut's EXBOX.BLDS technology (or pilot tone triggering) to provide the same level of failsafe found on DirectOut's other popular redundancy switching devices.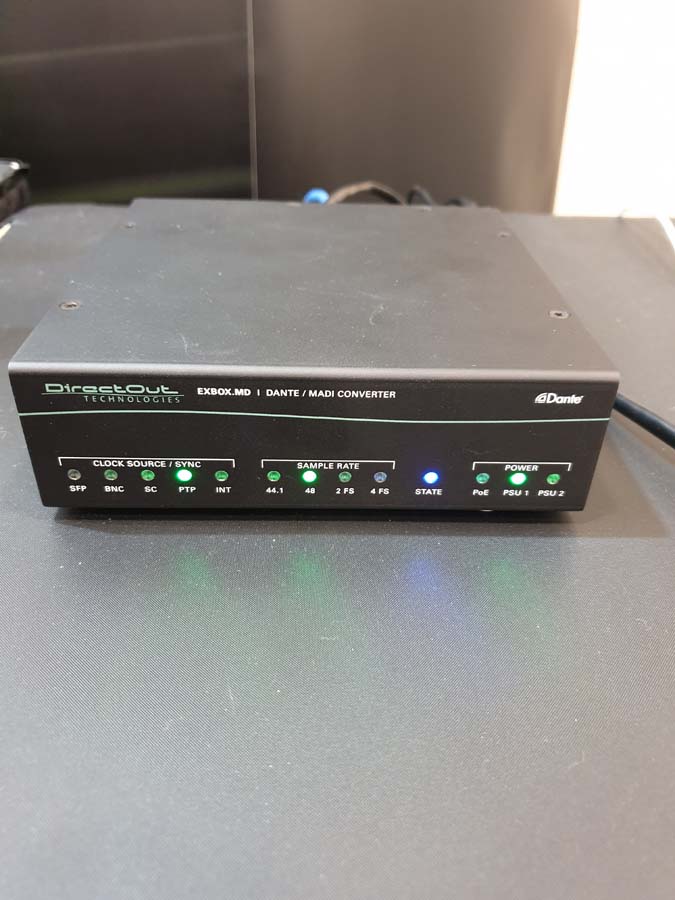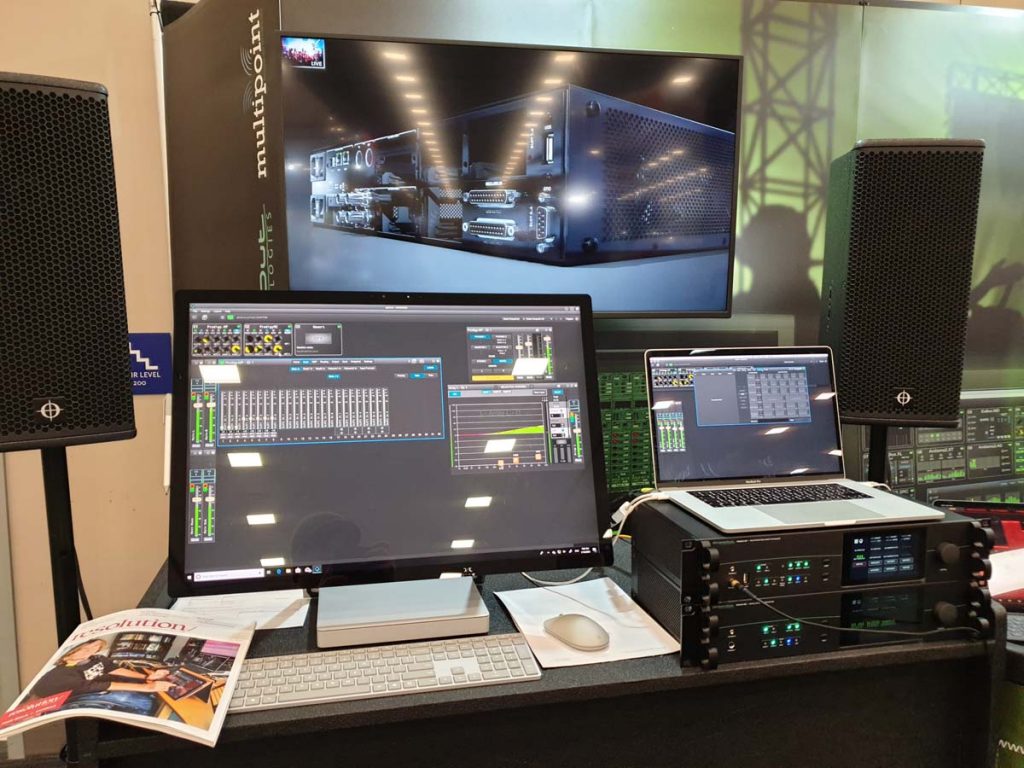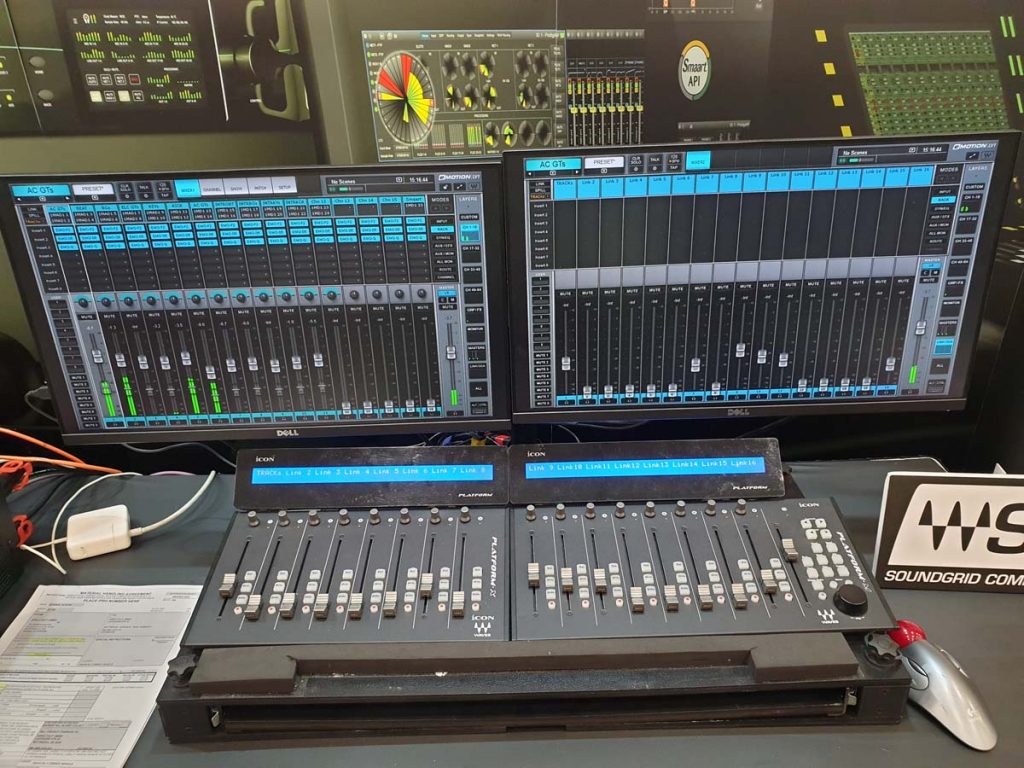 ---

If you'd like to know more about any of the pro audio solutions produced by RME, Ferrofish, Icon Pro Audio or DirectOut, give us a call on 01727 821 870 to speak to one of our team or to arrange a demo.
You can also contact us here.